The pound's plunge is sending Irish 'tooth tourists' north of the border
The hotels lobby says it's an example of how Brexit is disrupting the industry's trade.
THE BODY REPRESENTING Irish hoteliers says its northern counterparts have noticed a rise in so-called 'tooth tourism' in the wake of the Brexit vote and the pound's plunge.
Irish Hotels Federation (IHF) president Joe Dolan said that the drop in the value of the sterling has made dental care a relative bargain in Northern Ireland.
As a result, hotel owners across the border have reported an increase in people travelling from the Republic to receive dental treatment.
Dolan made the comment in a presentation this week at the launch of Fáilte Ireland's 'Brexit ready' programme.
"This is not core Brexit tourism by any means, but there is anecdotal evidence," he told Fora after the event. "People used to go to Budapest or somewhere like that for treatment.
"Now they can go to Northern Ireland because it's cheaper, there's no language issues and there's probably more confidence in the product."
Dolan added that Northern Ireland Tourist Board chairman and managing director of Hastings Hotels, Howard Hastings, has reported the phenomenon. The Northern Ireland Dental Practice Committee was unable to confirm the trend when contacted.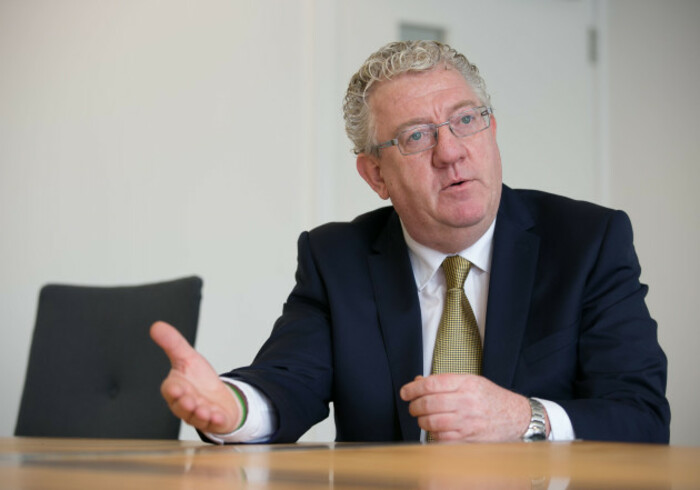 Source: Shane O'Neill Photography
UK drop-off
The example was used by Dolan to illustrate the risks to Ireland's tourism sector following the UK's Brexit vote.
Recent figures from the Central Statistics Office showed there was a 6.4% decrease in the number of British visitors who came to the Republic in the first half of this year.
It follows the post-vote decline in sterling's value, which has made Ireland a comparatively more expensive destination for UK travellers.
"Currency disadvantage from Brexit was cushioned in the early months because many UK visitors had pre-booked and pre-paid for their visits prior to the referendum," Dolan said.
"Now, however, we're open in open seas and uncharted waters and the numbers and revenues are indeed impacted."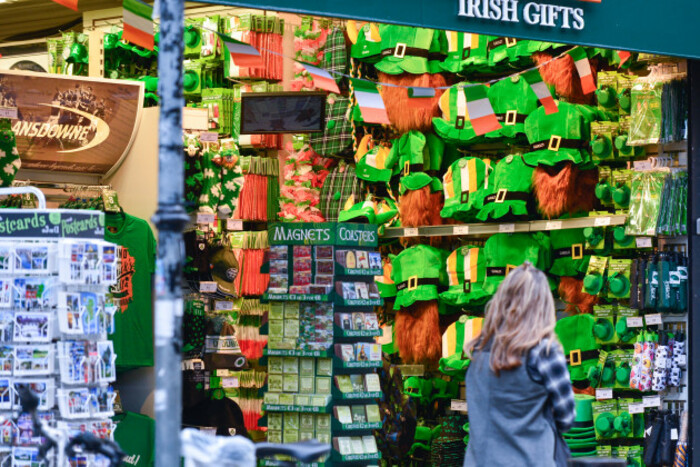 Source: Artur Widak/SIPA USA/PA Images
Fáilte Ireland predicted this week that 300,000 fewer Brits will travel here by year-end.
Dolan – who runs the Bush Hotel in Carrick-on-Shannon, Leitrim - told the gathering of tourism chiefs and media that this drop-off will hurt businesses in border counties and the midlands the most.
"While UK visitors are not the highest yielding, they have the broadest and deepest regional and rural penetration.
"In relative terms, the proportion of personal income from tourism in these underdeveloped areas and high-Brexit exposure areas is often higher than in traditional or established tourism regions because, quite simply, tourism is the only show in town."
Dolan added to Fora that he has already seen a dip in UK visitors to his own hotel.
"We're full, but we have more domestic people staying," he said. "The impact (in other hotels) could be masked by an increase in domestic business. But it is there – there's no question about it."
New tourism brand
The IHF president said he believed Fáilte Ireland's proposed new tourism brand for Ireland's midlands counties – colloquially known as 'Ireland's Lakelands' – is badly needed because the region is so dependent on UK visitors.
As part of the programme for government, the state tourism body has been instructed to develop a brand and marketing strategy for the areas that fall outside the current Wild Atlantic Way and Ireland's Ancient East offerings.
"Branding is the new way forward," Dolan said. "If you're down in that sort of Lakelands or Shannon corridor, you're actually in no-man's land because you're without an identity."
Fáilte Ireland's business development director, Paul Keeley, said the new brand will be ready to launch by year-end.
"There is a product deficit; the good news is that the midlands has the raw material," he said.
Keeley added there would be "a little bit of overlap" between the new brand and Ireland's Ancient East.
There were previously concerns that Longford – Ireland's least-visited county– would not be included in the new campaign because it already plays a role in Ireland's Ancient East.
Fáilte Ireland will soon tender for a contract to design a logo and branding for the new campaign.
Sign up to our newsletter to receive a regular digest of Fora's top articles delivered to your inbox.
read more on