A Donegal baker's gluten-free firm could be worth €100m after selling a majority stake
The Promise and PureBred brands were launched by Declan Gallagher five years ago.
A DONEGAL-BASED GLUTEN-FREE bread producer has sold a majority stake to UK investment firm Mayfair Equity Partners in a deal that reportedly valued the Irish company at €100 million.
Promise Gluten Free, which was set up by baker Declan Gallagher, entered the gluten-free market in 2012.
The firm, which is based in Ireland but has significant sales abroad, has created a range of bread, cake and snack-bar products. Its products are also marketed under the PureBred brand name in the UK and Australia.
Sales of gluten-free products have exploded worldwide in recent years, with the retail market expected to nearly triple between 2011 and 2020.
This is the second deal Mayfair Equity Partners has completed in Ireland in recent weeks.
The firm, which was set up two years ago, last week announced a takeover of Irish tour operator Irish Welcome Tours in a deal worth a reported €20 million. In 2015, it also acquired a controlling interest in UK and Ireland food chain Yo! Sushi.
Speaking to Fora, a spokesman for Mayfair Equity Partners confirmed that the deal had been sealed, although he would not confirm the value of the transaction.
The Telegraph reported that the investment deal would value Promise Gluten Free at around €100 million.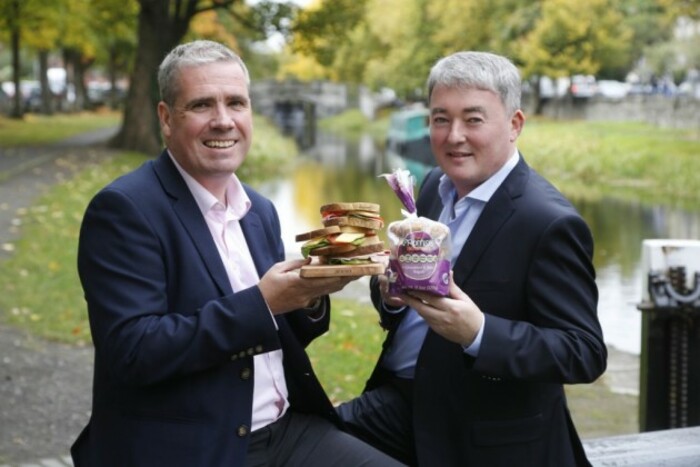 Source: Bord Bia
The company currently has deals to supply Tesco, Marks & Spencer and Sainsbury's in the UK and also ships to over 1,000 stores in Australia.
Last year, it announced plans to hire up to 70 new staff after it sealed a multimillion-euro contract to supply another 10,000 outlets across the US and Canada, where it uses Promise Gluten Free for its branding. The firm had around 200 workers on its books at the time.
History
Gallagher's family already had a rich history in the baking industry before he set up the gluten-free brand five years ago.
His father, Frank Gallagher, set up a local, family-run bakery business in Donegal in the late 1960s.
That operation was acquired by Cuisine de France-maker Aryzta in 2007. However, Gallagher bought his father's business back in 2011 after its acquirer attempted to relocate the firm to Dublin – which would have cost the area hundreds of jobs.
The most recently filed accounts for Aran Ard Teoranta, the bakery's main operating company in Ireland, showed that the firm made a loss over €279,000 during the year that ended April 2016.
Sign up to our newsletter to receive a regular digest of Fora's top articles delivered to your inbox.