CurrencyFair wants to help Irish companies 'take over the world'
Businesses could be held back from expanding because of high foreign-exchange fees, the company says.
CURRENCYFAIR WILL RAMP up its focus on money transfers for businesses to match the demand from smaller companies in Ireland.
Since it was founded in 2009, the Dublin-based fin-tech company has mainly marketed its service to individuals looking for a cheaper way to move funds internationally.
However, CurrencyFair has announced plans to build on its business offering, although founder and chief executive Brett Meyers said the consumer pitch wouldn't take a backseat.
"Quite a large percentage of the volume that goes through our platform is coming from SMEs, although we've never specifically targeted any of our messaging to SMEs," he said.
"

We released a new more streamlined registration in January (for businesses) and in the pipeline we have a number of improvements coming up over the remainder of the year specifically for businesses on the product side."
As a promotion to get businesses on board, the company is giving a year's worth of fee-free international transactions to the first 500 Irish companies that sign up for the service.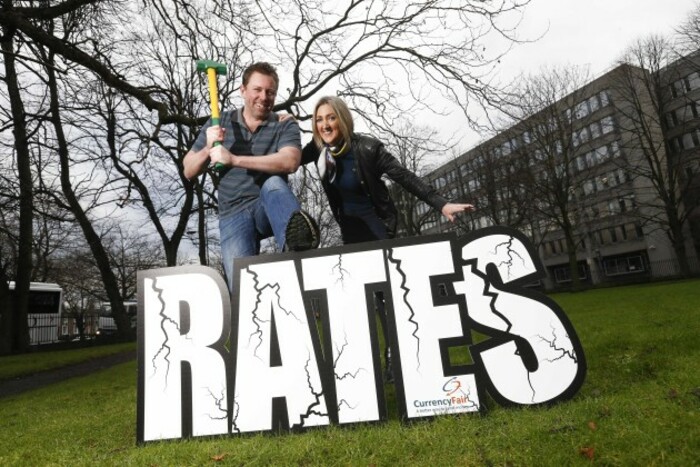 Source: Conor McCabe
Competing with banks
Myers said the money Irish businesses are wasting on banking fees that result from international transactions could also be holding them back from expanding globally.
He added that banks in the Republic simply aren't set up to provide the best solution for Irish companies to transfer money worldwide.
"Physically the way Irish banks are set up, they cannot compete with our service. The way we do the transfers involves using local transfers at each end of the transaction. Irish banks just can't do that.
"If a business here is paying a supplier in Australia for example, we actually make that payment out of an Australian dollar account in Sydney, where as if a bank here is only set up to send a Swift payment, it has no option but to send it through the corresponding banking network. That is where you get a lot of fixed fees and charges."
[embed id="embed_2"]
Worldwide takeover
Meyers said the campaign by CurrencyFair to introduce the fee-free deal was part of a wider move by the company to take part in a "collaborative international scaling" movement.
He said, put simply, companies in Ireland should be helping one another to compete abroad and expand abroad.  
"Recently Cork-based Teamwork launched their 'Teamwork for startups' campaign where they gave away free software to SMEs – and we want to build on their example.
"Irish companies can take over the world. The banks can't get rid of high rates but we can, so CurrencyFair wants to help startups and SMEs grow."
Irish businesses looking to avail of CurrencyFair's fee-free money transfer initiative can find more details here.
read more on