Ireland's largest crowd lender thinks we need to follow the UK's crowdfunding playbook
The company's new CEO says the sector needs regulation in the Republic.
IRELAND NEEDS TO follow the UK's lead and introduce crowdfunding rules to help the sector become more credible, according to Linked Finance's new chief executive Niall Dorrian.
The head of the country's largest leading peer-to-peer lending service said his company backed the government's first steps towards regulating the industry – but that the firm expected to have a seat at the table during negotiations.
The UK is the only market in Europe that has regulation around crowdfunding at present, which requires peer-to-peer lenders to be licensed and put in place a screening process for investors.
"We keep a very close eye on what's going on in the UK and try to run our business to meet those standards because we believe any regulation, whether that is in Ireland specifically or Europe as a whole will use that as a template," Dorrian said.
The Department of Finance wrote to the Central Bank at the start of June to get its opinion on crowdfunding. However a spokesman for the regulator told Fora it wouldn't be straightforward coming up with a policy because there are many different funding models used by Irish platforms.
Nevertheless, Dorrian said that he would like to be at the top table and helping to advise on any regulations put in place.
"We're not currently consulting with the Central Bank, but given the opportunity we would expect to be involved and consulted," he said.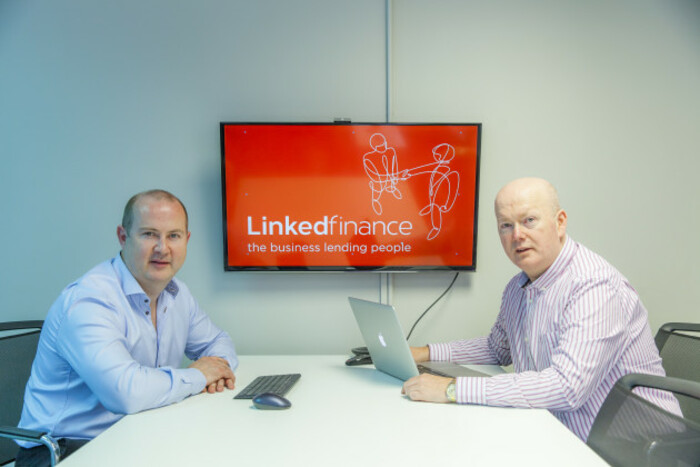 Earning credibility
Regulation could also help crowdfunding in Ireland earn more credibility, Dorrian added, and highlight peer-to-peer lending as a viable method for SMEs to get money to expand their businesses.
Linked Finance has set a target of boosting its own peer-to-peer lending to a total of €350 million by 2019, which would make it one of the biggest non-bank lenders to SMEs in the country. It has lent over €11 million since being founded in 2013.
Dorrian said the target was achievable if it developed a user base of 3,000 Irish businesses and could develop partnerships to help increase average loan sizes.
He said a huge portion of the SME market has been discouraged from applying for loans after being rejected by traditional lenders.
"If you look at the SME market, back in 2008, the loan book was in the region of €45 billion. Now I think we will all agree that it was completely over-leveraged, however it has fallen every year since and it continues to fall even though SME lending is growing."
Central Bank figures show smaller companies continue to pay down their debts despite the recovering economy, while their larger rivals have become net borrowers.
[embed id="embed_2"]
"We believe there is a whole section of that market, in the region of €15 billion, where there are very strong businesses looking for alternatives and we certainly want to step into that space," Dorrian said.
"However, we're not saying, 'if you can't get it anywhere else, come to us'. We're looking at strong businesses."
Source: Jason Clarke Photography
Step aside
Linked Finance founder Peter O'Mahony, who has moved from his role as CEO to head up strategy at the lender, has said that Dorrian was chosen to lead the company due to his experience rapidly scaling telecoms companies over the past 10 years.
Prior to joining Linked Finance, Dorrian spent most of the last ten years as CEO of different branches of the Digicel Group, with a brief stint as director of mobile at the Eircom, but also has a grounding in finance from his time working at brewer Diageo.
There isn't any room for a bedding-in period. Over the next nine months, he said the plan is to double the lending the business is currently doing, while keeping an eye on international markets that Linked Finance could grow into.
"What we are building in terms of our platform is the ability to scale across borders, but our primary focus over the short term is about establishing ourselves in Ireland," he said.
read more on