Dublin's CreditLogic has a 'burning ambition' to fix mortgage applications with data and AI
As part of our weekly Startup Spotlight series, we profile the fintech company.
WHILE HEADING UP the innovation lab at KBC's Dublin office, Eddie Dillon saw first-hand how drastically banking was changing for customers.
In that role, he oversaw new technology developments for the Belgian bank that involved developing and deploying digital bank cards and selfies for user authentication.
But after years at the bank, he tells Fora that now was the right time for him to leave and pursue his own venture.
"We had a burning ambition to take our methodology and approach to fix the mortgage problem," he says.
CreditLogic, founded late last year with two other former KBC staffers and already with €1 million in backing, is tackling bottlenecks in how mortgage applications are processed.
"We have a perverse obsession with mortgages," Dillon says.
"The problem that exists here in Ireland and overseas is profound, we felt we had the exact answer and the ingredients to address it. That was the whole impetus and driver."
That led to the creation of CreditLogic, a mortgage origination platform to address the "dysfunctional" to and fro between customer and provider.
The majority of the mortgage application process is still paper-based, he says, causing headaches and delays in the process.
"There's digital window dressing at best but it is a completely paper-based process."
It can take weeks to gather reams of documents for an application, Dillon explains.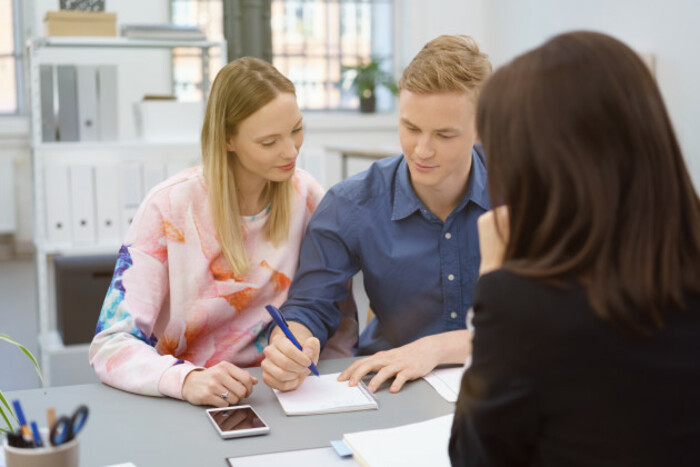 Source: Shutterstock/stockfour
"Not only is it bad in the first instance, (customers) do it more than once," he says.
"From the advisor point of view, 80% of their time is administrative because they're compiling paper, chasing paper. It's inherently inefficient with huge operational costs for every individual mortgage."
Dillon says that with demand increasing, mortgage brokers and banks will find themselves handling more and more applications, which will generate greater strains on the processing capacity of mortgage providers.
This is why, Dillon explains, CreditLogic is zeroing in on a very specific pain point in the process rather than trying to overhaul the entire purchase of a property.
Smoother process
Dillon claims the software can whittle down weeks-long data gathering and processing tasks to a few minutes.
This is made possible through new tech like artificial intelligence and data analytics.
"The applicant has an easy process, they can do it at their leisure in a matter of minutes.
"The advisor engages with them digitally but all of the administrative effort is automated."
One of the biggest enablers is the arrival of open banking and the EU's updated payment services directive, or PSD2, which allow for a greater flow of data in the financial services sector.
Open banking – which frees up banking data and allows customers to share it with the likes of fintech startups – is a "game changer" for financial services, Dillon says.
The EU-level rules stipulate that banks need to make financial data more freely available for customers to share with other banks if they choose.
"(With CreditLogic) a customer can provide consent to a mortgage advisor and that mortgage advisor will be able to go up and procure all the transactional bank details to be able to make a review," Dillon says.
"Rather than them providing six months' (worth) of bank statements, six months' savings statements, credit card details and the bulk of the paper requirements that they currently do, they can give consent to the regulated party and the regulated party can secure them directly."
Dillon's experience in the banking sector means he's more than familiar with the many regulations that CreditLogic's customers must follow, from anti-money laundering checks to consumer protection codes.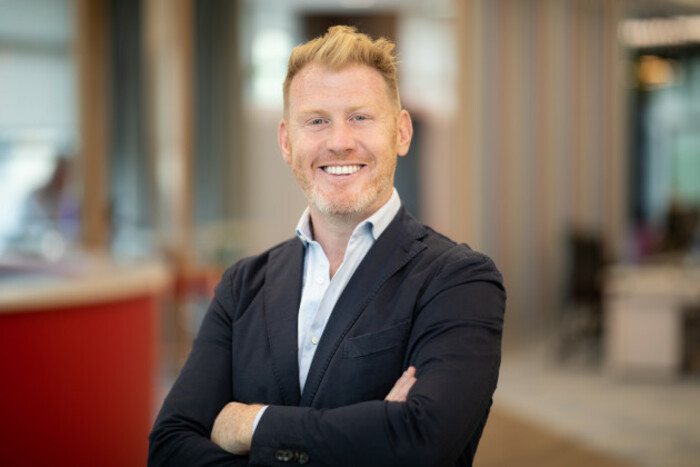 Source: Naoise Culhane
"Digitising the process … doesn't mean that you're compromising the standards or averting the compliance landscape."
He says the digital system can enhance compliance by providing a better audit trail of the data collected during the process.
Testing
CreditLogic's customers are the banks and mortgage brokers – on a subscription basis – that will use the startup's technology under the bonnet to power their application processes.
According to Dillon, while the company is business-to-business, it will result in an improved customer experience that "you'll know there's some technological capability that's enabling it".
Dillon says the company has "hit the ground at pace" with a small number of financial institutions that are using the software.
It expects to be fully live and on the market by the end of May.
"There's a ferocious level of interest in the Irish market, which is fantastic, but our ambitions are international," he says.
"Our discussions at this moment in time are with two European banks that are very interested in piloting this in their home markets."
Dillon is joined by fellow KBC alumni Gavin Bennett, who was head of development at the bank in Ireland, and Mary Brennan, a former senior programme manager.
The startup has a team of 10 that Dillon says will grow to 20 by the end of the year.
"We're going to raise up to a million (euro) in the second half of the year to scale development and increase the team and to accelerate our road map."
Get our NEW Daily Briefing with the morning's most important headlines for innovative Irish businesses.