Shaking off a 'staid impression': Re-imagining the credit union in the fintech era
As banks spend fortunes embracing tech, credit unions are revamping to ensure they aren't left behind.
ROBERT COOPER KNOWS that credit unions have an uphill climb when it comes to facing retail banks and 'neobanks'.
"People tend to have a staid impression of them, which obviously isn't something that you really need if you're looking to get into the fintech space and you're trying to attract younger consumers," he said.
Cooper is the chief executive of Dublin-based credit union Savvi, which formed when its original guise of Saint Patrick's Credit Union merged with five other credit unions and re-branded.
He said the move was a concerted effort to re-imagine what a credit union is in the digital age and to appeal to young consumers. The name change – "there are a lot of saint names in credit unions across the country" – was just one part of that.
Investing in new technology and processes has been a central objective in these re-imagining efforts.
As legacy banks contend with fintech newcomers, there's a small slice of the pie that credit unions can still take but it comes with a dose of reality of that Cooper fully accepts: size and scale.
For perspective, Bank of Ireland is in the midst of a €900 million investment in overhauling its technology infrastructure.
By comparison, some of Ireland's biggest credit unions have an average of just €350-500 million in assets under management each.
"Credit unions can only compete through consolidation and collaboration when you're talking about the investment needed to bring on stream technology-driven services that members demand," Cooper said.
Savvi has invested in revamping its technology, working with banking software firm Ubiquiem to bring services online, including payments, a relatively new feature for credit unions as current accounts are only a recent arrival, having previously been prohibited by regulation.
Implementing the new tech has made on-boarding new members easier too, Cooper added.
"That was completely manual in the past so basically a member would have to come in, fill out a form and get all the documentation. Now we can streamline that and 90% of that is done online at this stage."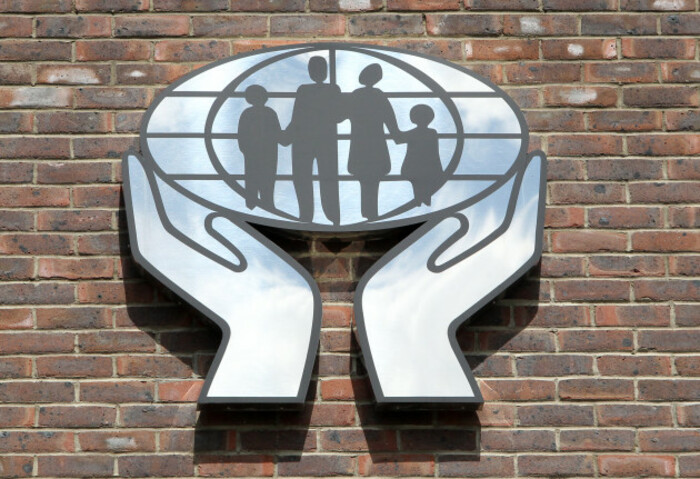 Source: Sam Boal/Photocall Ireland
The need for collaboration is also laid out in Savvi's involvement with Metamo, a multi-credit union initiative, along with Kerry fintech firm Fexco, that will build new lending products.
"What credit unions need is access to scale and also there's a huge fragmentation of credit unions because there are 250 credit unions in the country so they're all very individual. The way forward is through collaboration and getting access to scale," Cooper said.
He added that products and capabilities developed by Metamo will be made available to all credit unions in the country.
"In some respects, it's the larger credit unions taking on the heavy lifting in relation to identifying the products and building those out but any credit union, large or small, will be able to avail of them in due course."
Filling gaps
With credit unions being a relatively small sliver of the financial services market, they have found themselves somewhat overlooked by other fintech operators.
This has created an opportunity for fintech startups like Galway's CorribPoint, which develops Akula, a platform that automates much of the anti-money laundering (AML) procedures for credit unions.
Credit unions may not be a common avenue for criminal enterprises laundering their ill-gotten gains but they are still bound by law to check their processes for anomalies or abuse and keep audit trails.
According to CorribPoint chief executive Caitriona McGuckian, these processes have been largely manual for a long time and highly time-consuming.
"The software on the market for AML is enterprise-level software so it's very expensive," she said.
"They're primarily focused on the larger banks and it would be uneconomical for a credit union to purchase an enterprise-grade solution."
McGuckian said that by automating AML processes, it frees up resources for other tasks and as credit unions consolidate – as was the case in Savvi – it will create bigger organisations that will need to unify their processes with little disruption.
"From the outset, our solution builds a uniform approach to anti-money laundering compliance," she said.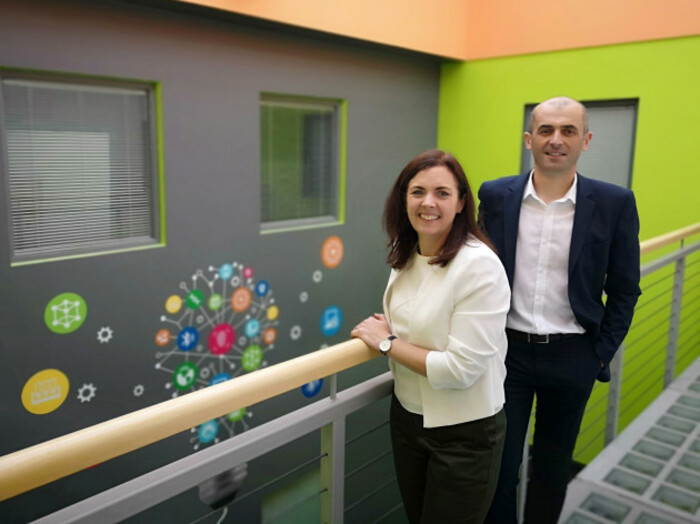 The opportunity to fill technology gaps in credit unions has started to catch the eye of larger companies like Temenos from Switzerland.
Temenos builds IT infrastructure for larger retail and investment banks – its Irish clients include Bank of Ireland – but its Community Banking product attempts to address the needs of smaller institutions like credit unions.
Earlier this month, the firm signed three deals with credit unions in Dublin, Meath and Offaly to bring them on to the platform.
Previously these credit unions used on-premise infrastructure that but they are now using a cloud-based software-as-a-service (SaaS) system that allows the credit unions to build and deploy services like loan products.
Des Noctor, Temenos' regional director for Ireland and the UK, said the platform is similar to that of banks but has been configured specifically for credit unions.
"It brings the same rich functionality available to every other bank in the world but has been pre-configured to meet the specific needs to the credit union market and Irish regulations," Noctor said.
"Temenos has been operating in the Irish market for many years and we are very committed to it," he said. "Credit Unions are increasingly the new banking force in Ireland as a result of consolidation, growth and stronger balance sheets."
Competition
Savvi's Cooper still sees barriers to credit unions being fully-fledged rivals to banks, whether they're of the traditional or challenger variety.
While regulation change has allowed credit unions to offer current accounts, Cooper believes that there are still restrictions that prevent credit unions from offering a wider banking service to consumers.
Late last year, Savvi received a €185,500 fine by the Central Bank of Ireland for breaching long-term loan rules.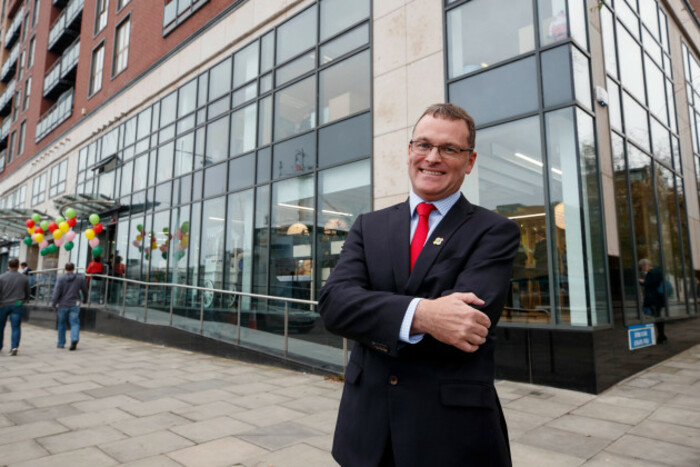 Source: Andres Poveda Photography
Yet shortly afterwards that very restriction was lifted following years of lobbying. For Cooper, this is just one cog on the wheel.
"There should be greater permissiveness around what credit unions can do and can't do. My view is that it shouldn't take as long to make the changes required either to legislation or regulation."
Allowing more freedom for credit unions will bolster competition in financial services in the country and create more choice for the consumer, Cooper contended.
"Our strategy is to provide banking without banks. In many respects we need the legislation and regulation to reflect the fact that credit unions can deliver the range of products and services that any ordinary person on the street would want from a financial institution," Cooper said.
"Banks are what people perceive them to be whereas banking is just day-to-day financial transacting in many respects and that's something that credit unions should be allowed do fully in the same way as banks."
(This piece was amended to update the names of Temenos' clients)
Get our Daily Briefing with the morning's most important headlines for innovative Irish businesses.