Galway's CorribPoint is helping credit unions avoid money-laundering scandals
As part of our weekly Startup Spotlight series, we profile the fintech company.
CREDIT UNIONS MAY be considered low-risk institutions when it comes to money laundering and suspicious activity compared to the big banks, but they still have stringent compliance obligations to meet.
Banks invest significant sums every year to make sure all transactions are legitimate and to avoid falling foul of the regulators, often dedicating whole departments to the function.
Credit unions, however, can barely dream of having access to the same resources.
Caitriona McGuckian, co-founder of Galway's CorribPoint, which makes a financial regulatory compliance platform, felt there was a gap in the market for these smaller organisations.
McGuckian had previously worked in enterprise software deployment, a role that involved dealing with a lot of financial services clients.
"There's a huge onus on money laundering offices to go through transactions and try to identify transactions that may be in breach of regulations," she tells Fora.
In 2016, along with her co-founder John Rushe, she set out to build anti-money laundering (AML) enforcement tools for smaller financial institutions.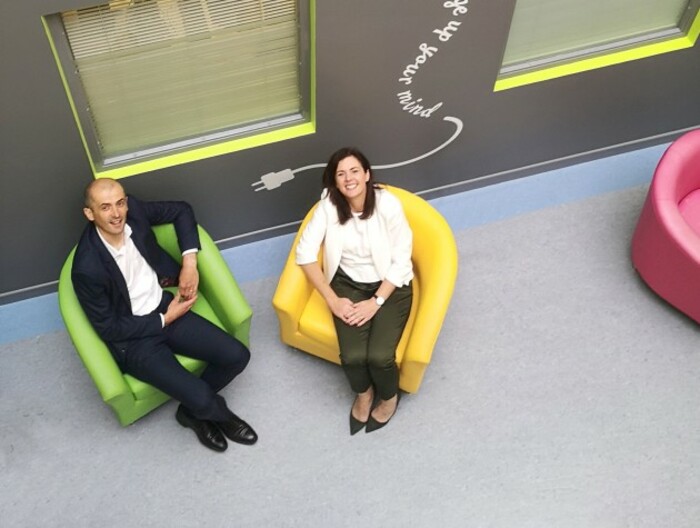 Source: Corribpoint
"We decided we would build a proof-of-concept around the credit union sector so that we could develop something then that we could leverage into other sectors long-term."
Manual processes
CorribPoint has developed a platform called Akula that automates much of the account-monitoring process.
"The processes were largely manual to try to identify suspicious transactions within credit unions," McGuckian says.
"They didn't really have a system to manage individual transactions or alert a breach in AML regulation."
For a long time, the relatively small size of credit unions meant that manual checks were manageable – but that has changed as the demands have increased.
"There's consolidation going on in the sector, where credit unions are merging, so there is less of them and they're having larger asset sizes," McGuckian explains.
"10 years ago, every staff member might have known every customer that came in the door, but now you have credit unions that are going out into greater geographical areas, so they don't necessarily know their customers the same way – and that brings AML risk."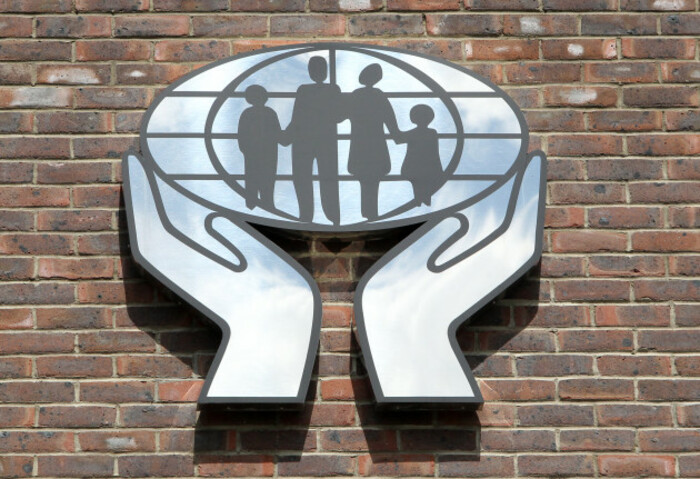 Source: Sam Boal/Photocall Ireland
Akula looks out for several red flags that may indicate suspicious activity, such as dormant accounts suddenly becoming active or irregular transactions occurring on "vulnerable" accounts like those belonging to an elderly person or a child.
"If you have activity on a minor account that's in excess of say birthday presents, communion or confirmation money or children's allowance, that might be a red flag because by their nature, minors won't have paid employment," she says.
"If you have a 12-year-old who has a lot of cash coming into their account, then that might be a red flag."
CorribPoint is negotiating with four credit unions to bring them online to the platform within the coming weeks.
McGuckian explains that there is some grunt work involved with initially hooking Akula up to the institution and integrating the system with all the account data. It charges fees to credit unions on a subscription basis with the charge dependent on their size.
"That's negotiable but it's generally a tiered approach based on monthly transaction volumes," she says.
McGuckian believes that CorribPoint has first-mover advantage as "there's no automated specific AML solution" currently on the market right now.
Last year the startup was accepted into NDRC's Galway accelerator to further boost development of the product and get to market.
Launchpad
However CorribPoint isn't solely focussed on credit unions.
While Akula has been built originally with the sector in mind, McGuckian says the long-term play is to diversify that customer base into other smaller financial institutions that must meet AML obligations.
The startup is aiming to launch services in the UK with foreign exchange operators. Beyond that, McGuckian envisions services like online gaming sites, which process player payments, using Akula.
The platform is nimble, she adds, and can be adapted from sector to sector and region to region. CorribPoint is raising a round of funding that it hopes to close by the middle of the year. It previously raised around €50,000 from Enterprise Ireland.
The new funds will help the startup incorporate more artificial intelligence components into Akula to fine tune how it identifies possible risks.
Currently the team of McGuckian and Rushe outsources the development but it aims to bring that in-house once the funds have been sealed.
Get our NEW Daily Briefing with the morning's most important headlines for innovative Irish businesses.