Despite the heat from Facebook, recruiter CPL is reaping the rewards of temporary staff
The agency was recently embroiled in the controversy over how the social media site moderates content.
RISING DEMAND FOR temporary staff – and the fees associated with supplying the outsourced workers – helped recruitment firm CPL deliver sales of over €500 million during its most recent financial year.
The Dublin-headquartered agency – which made headlines recently following the controversy surrounding Facebook's content moderation practices – recorded an operating profit of €17.9 million for the year to the end of June 2018, up from 2017′s figure of €15.3 million.
The bulk of its income was accumulated through so-called 'flexible talent fees' – its 12,000-person temporary workforce – which accounted for over 68% of CPL's gross profit.
"Permanent fees increased modestly by €200,000 to €26.3 million, but the majority of growth came from the flexible talent segment," Investec's Ronan Dunphy wrote in a morning briefing note.
Facebook controversy
The results come only two months after CPL came under fire following a Channel 4 Dispatches report that revealed major failings in how staff provided by the recruitment agency moderated content on Facebook.
The documentary claimed that thousands of reported posts remained unchecked and available on the site, including posts relating to suicide threats and self-harm.
Appearing before an Oireachtas committee last month, Facebook executives said the social media giant has since changed several policies and increased supervision of CPL.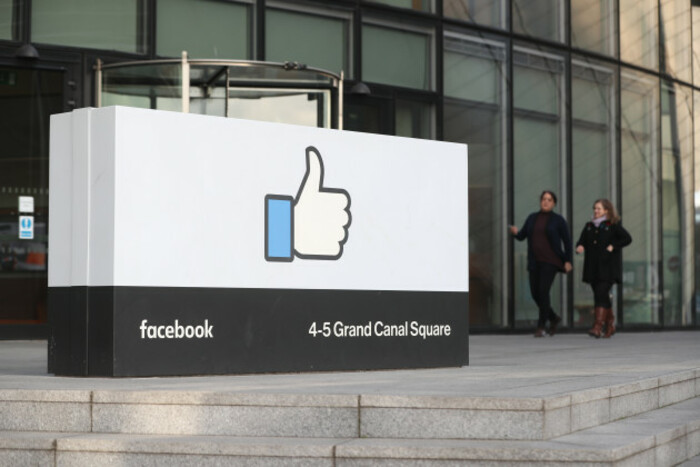 Source: Niall Carson/PA Archive/PA Images
It also launched an internal investigation of the recruitment firm to "understand why some actions taken by CPL was not reflective of our policies and the underlying values on which they are based".
CPL's statement on its 2018 financial results made no reference to Facebook or the shortcomings exposed by Channel 4.
Chief executive Anne Heraty said that the changing world of world means "the demand for flexible talent solutions has strengthened".
"This global shift in working preferences presents a huge opportunity for CPL, with potential significant growth within our managed services division," she said.
Although market conditions across CPL's core sectors are generally favourable, Heraty warned that the continued uncertainty surrounding Brexit "remains challenging", particularly when it comes to recruiting international nurses in the UK.
CPL has offices in 11 countries and operates several brands for the recruitment of workers in sectors such as technology, finance and legal, healthcare, sales, HR and office administration.
Sign up to our newsletter to receive a regular digest of Fora's top articles delivered to your inbox.