What these two would-be leaders are promising to do for Irish business
Simon Coveney and Leo Varadkar go head to head in their first debate tonight.
FINE GAEL LEADERSHIP candidates Leo Varadkar and Simon Coveney go head to head in the first official hustings tonight.
Varadkar is the favourite to get the position ahead of Housing Minister Simon Coveney, with Paddy Power suspending betting on the outcome as party members line up behind the Minister for Social Protection.
Since the contest kicked off last Thursday, both candidates have published manifestos which outline a range of their policy ideas.
With the winner poised to take over from Enda Kenny as taoiseach, this is how each of the candidates' promises stack up in key areas for businesses across Ireland:
Infrastructure
Varadkar and Coveney dedicated large parts of their manifestos to outlining how they would improve Ireland's infrastructure.
Irish businesses have been very vocal about how the poor state of infrastructure in Ireland – particularly roads, broadband and housing – has been holding back enterprise in virtually every region.
Coveney said it is a priority of his to increase in infrastructure spending over the next 20 years and provide up to €20 billion of dedicated capital funding for key infrastructure projects.
He added that a new 'regional infrastructure fund' would be set up as part of a national plan to make sure that small rural towns, and not just big cities, saw some of this spend.
Varadkar's stance on this matter is near identical to Coveney's, and he admits that "Ireland's infrastructure lags behind other European countries".
However, in his manifesto, he outlined that investment for infrastructure development will be sourced by lifting the national debt target from 45% to 55% of GDP to allow for greater capital investment.
This plan, he said, would allow Ireland to bring forward long-delayed projects like the Dublin Metro and the M20 between Cork and Limerick.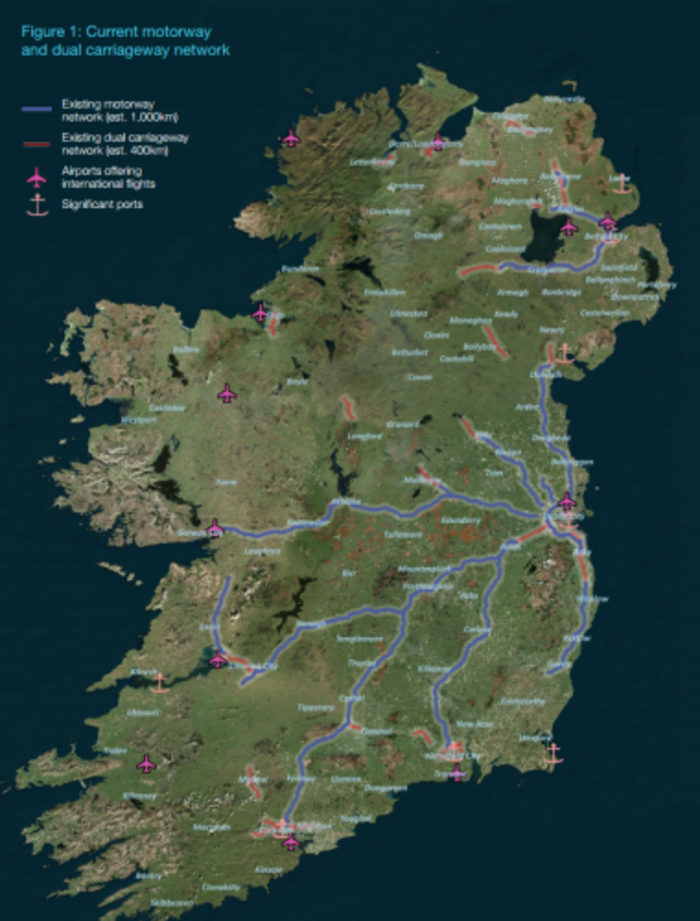 Source: RollingNews.ie
Brexit
Both candidates used the same word to describe Brexit – "opportunity" – and are predictably against a hard Border, which they said would cripple a lot of agribusiness and firms in border counties.
Varadkar stated he would seek a free-trade agreement between the European Union and the United Kingdom, which would help Irish enterprises tied up in the UK.
As the UK transitions out of the EU, he added that an 'enterprise and farming stabilisation and transition fund' would be set to support businesses and farms post-Brexit.
Varadkar also said it's important to look further afield for new business partners post-Brexit and that he plans to double Ireland's efforts to secure foreign direct investment through new diplomatic missions by the IDA and Enterprise Ireland overseas.
Coveney focused on how he would maintain Ireland's competitiveness in the aftermath of Brexit, including improving the education system to maintain a supply of talent to Irish firms.
In the Global Competitiveness Yearbook, Ireland ranks ninth for education. Coveney wants education and enterprise officials to come up with a plan to bring Ireland into the top three within 10 years.
He also had the vague pledge that the SME sector would require "additional support … particularly as it responds to the challenges posed by Brexit".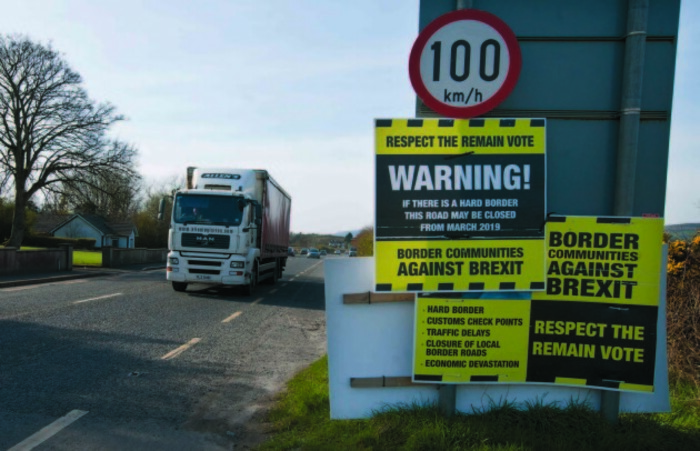 Source: RollingNews.ie
Taxation
Coveney also noted that tax incentives would be an important factor to ensuring Ireland's competitiveness post-Brexit.
He said he will reduce "the burden of taxation" gradually on businesses and individuals to protect Ireland's competitiveness, but he said such reductions would be dependent on the so-called 'fiscal space'.
When it come to his stance on taxation, Varadkar noted the Ireland's policy of attracting international firms with a low corporate tax should be retained.
However, he said the war for talent will be more important in the coming years and so suggested some incentives to attract and retain the best workers in Ireland.
Varadkar committed to reducing the top marginal rates of income tax – which he said are "too high" – to bring them into line with other competitor countries. Coveney included a similar pledge in his manifesto.
The candidates were split, however, on capital gains tax (CGT). The current regime in the Republic is for 20% CGT on amounts up to €1 million.
Varadkar said he was in favour of reducing CGT to "encourage enterprise and greater turnover in the property market", but Coveney has slightly different ideas.
He said he would improve the reliefs for SMEs, as opposed to generally cutting CGT, which he said could "stoke further price rises in the housing sector".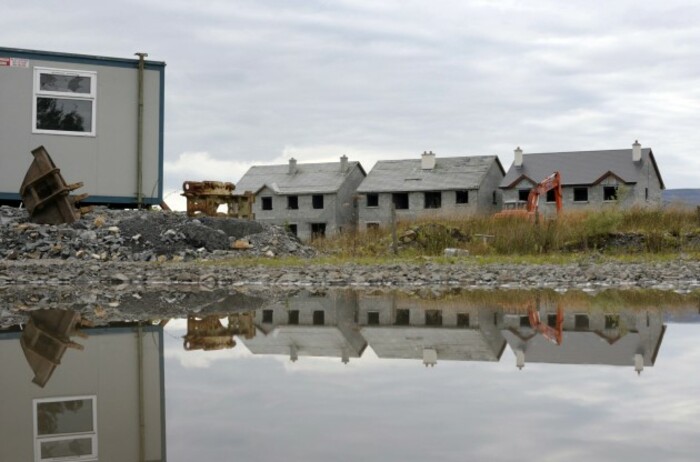 Source: Mark Stedman/RollingNews.ie
Industrial relations and the Budget
There are some standalone policies from Varadkar's manifesto which stand out, such as his stance on Ireland's "archaic" budget system.
Varadkar said that he would be in favour of moving to a three-year budget system, which would see expenditure ceilings, tax and welfare changes set out three years in advance and give businesses greater capacity to plan ahead.
He has also indicated that public sector workers in certain roles should effectively be banned from going on strike.
He said that legislation should be drawn up to make Labour Court recommendations binding on employers and unions in "essential public and security services".
Varadkar has suggested the likes of emergency service workers and air traffic controllers could be covered under such legislation.
Sign up to our newsletter to receive a regular digest of Fora's top articles delivered to your inbox.
read more on