Sales and profits are booming at the company behind Costa Coffee in Ireland
Turnover at MBCC Foods spiked by over €9 million during 2016.
THE COMPANY THAT runs the Costa Coffee brand in Ireland recorded a significant bump in profit and turnover during 2016.
Accounts just filed for MBCC Foods – which also operates a string of Pizza Hut and KFC franchises in Ireland – show that it registered a profit of €7.1 million during the year to the end of 31 January 2017.
This is a €2.2 million increase on the figure for the previous 12-month period.
Owned by Scotland-based brothers Raju and Sundeep Tuli, MBCC Foods is the Irish subsidiary of Tuli Holdings.
MBCC Foods records turnover for both its UK and Irish franchises, with the latter market taking in sales of nearly €63 million during 2016 – an increase of €7.9 million.
The firm's UK franchises registered a more modest €1.3 million increase in sales and passed the €22 million mark.
According to the accounts, the company opened five new stores across Ireland and the UK over the 12-month period.
During the financial year, the average number of staff at the firm surged by more than 200 workers to just over 1,600 people.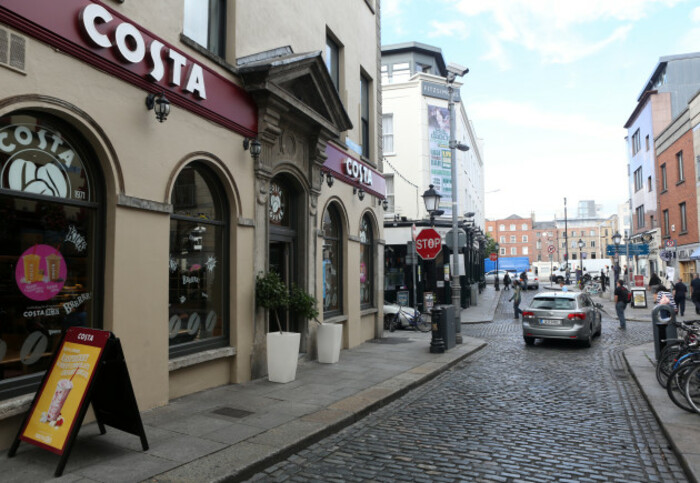 Source: samboal/RollingNews.ie
A note in the directors' report stated that they are satisfied with its performance but are worried about the uncertain future its food and drinks businesses face.
The directors believe that there are "significant risks and uncertainties" down the line following the UK's decision to leave the EU.
"The United Kingdom is a key market for the company and the directors are actively seeking ways to minimise the impacts on both sales and operations," the report said.
After paying no dividend during 2016, the company paid out €3.3 million to its parent company Tuli (Holdings) Ireland Limited.
Recession
The Tuli brothers – who are the main shareholders of MBCC Foods – are among Scotland's richest businessmen. In addition to their food empire, they are also involved in the property sector through rental company Kashmiri Properties.
MBCC Foods has overseen the Costa Coffee brand in Ireland since it acquired the Irish franchise rights from British-based Whitbread in 2005.
Throughout the recession, MBCC Foods remained profitable as it expanded its coffee and fast food franchises across the UK and Ireland.
The average number of employees at the company has surged within the past decade, increasing by more than 1,000 workers since 2009.
Sign up to our newsletter to receive a regular digest of Fora's top articles delivered to your inbox.