What do Dermot Bannon, St Patrick and Irish whiskey have in common?
From gyms to TV production companies: here's what Irish firms are saying about the impact of Covid-19.
A TRIP TO Tokyo to film Dermot Bannon's Incredible Homes was scrapped over concerns about the Covid-19 outbreak. 
"We thought it wouldn't be right to have our own and freelance people travel," Stuart Switzer, managing director of Coco Content – the production company behind the RTÉ show – told Fora.
The decision was made three weeks ago when the outbreak was still in its early stages and the Diamond Princess cruise ship was quarantined in Tokyo Bay. At this point, Covid-19 cases were still concentrated in China.
Since then the virus has reached Europe, with the number of confirmed cases in Ireland entering double digits this week.
The precautions taken to contain the spread of the virus have seen, among other things, companies ask their employees to work from home to reduce risk and test 'operational readiness'. Other businesses have decided to cancel events.
Some businesspeople told Fora they are beginning to feel the impact of these cancellations, while others are remaining vigilant of the situation. A select few are finding a 'gap in the market' as demand for certain health and sanitary products are on the rise.
For now, the only thing that is certain for business leaders is more uncertainty around what will happen next and what sort of impact it will have on the bottom line.
Cancellations
Switzer is now concerned about the St Patrick's Day Festival, which his production company films for RTÉ and other broadcasters around the globe.
"The challenge in our world is that it's on until it's off. So we have been planning for the last four weeks. The St Patrick's parade is a big gig, it's 12 cameras with 80 or 90 people (working in production)," he said.
Switzer said the decision is completely out of his and RTÉ's hands but a call will be made by government closer to the time, which leaves his company – and the organisers of the festival – in a state of suspended animation until then.
"Obviously they are going to leave it for as long as they can to see what happens but the knock-on effect for us is to prepare for option A, which is the parade (goes ahead), or option B, where it doesn't go ahead," he said.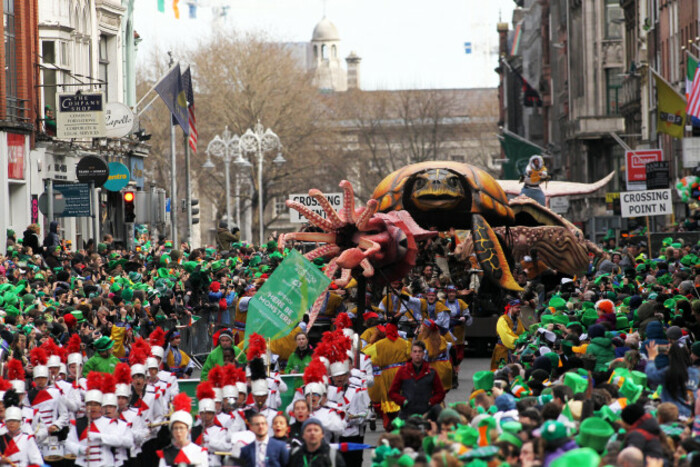 Source: Sam Boal
Companies in Dublin have cancelled other events this week, which has had a major impact on hotels and restaurants.
According to Adrian Cummins, chief executive of the Restaurant Association of Ireland, hotels in Dublin have had up to 80% of their corporate bookings cancelled this week.
"While they won't say it, the hospitality industry has been seriously affected by this," he told Fora this week, warning of a "recession situation on our hands".
Cummins said the majority of these cancellations have been by larger corporations and multinationals that had planned to hold conferences or events in hotels and restaurants.
His main concern is that the uncertainty will continue into the tourist season. To help restaurants cope, he asked that the government lower the VAT rate for hospital businesses from 13.5% back to 9%.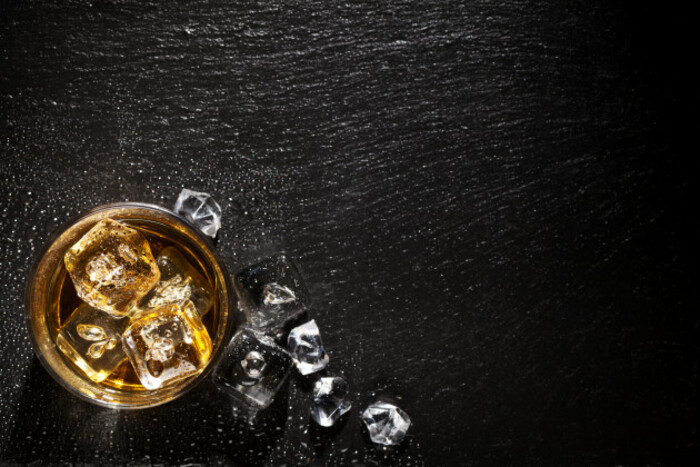 Source: Shutterstock/Evgeny Karandaev
Whiskey industry
Global travel has been impacted too with many people cancelling flights at the last minute or putting off trips. It was one hurdle too many for the UK's already-embattled Flybe airline, which went under on Thursday.
A source in the Irish whiskey industry told Fora there is concern travel cancellation will cause damage to sales.
Global travel retail is Irish whiskey's second-largest market, with 659,000 nine-litre cases sold in 2017, according to drinks market analyst IWSR.
The industry is also concerned travel cancellations will have a knock-on effect on the Irish Whiskey tourism industry, which has been growing steadily over the past few years. 
This week, Tourism Ireland and the Irish Whiskey Association (IWA) were promoting Irish whiskey tourism in the US and Canada and their itinerary was partially disrupted. 
William Lavelle, head of IWA, told Fora there has been "some minor changes to our itinerary but nothing big". 
"We are willing to cancel our events at the last minute if we have to. We have a large event in Philadelphia next week with over 200 people… we're being vigilant and responsible," he said. 
The event scheduled in Philadelphia will showcase 17 Irish whiskey companies and is part of a series of events taking place in North America for the run-up to St Patrick's Day – an occasion that Ireland uses to sell itself abroad. 
It has been reported that other trade missions around the national day will be curtailed because of the virus.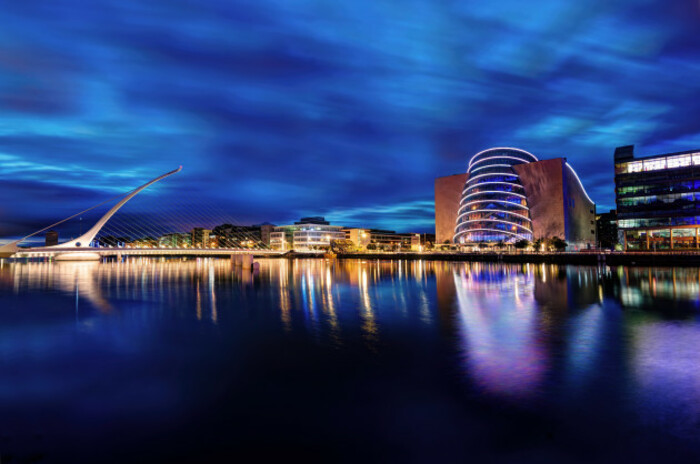 Source: Shutterstock/Lukas Bischoff Photograph
Remaining vigilant
While the hotels and whiskey sectors are already feeling the symptoms, it hasn't spread to other industries just yet.
Stephen Meehan, chief executive of the Convention Centre Dublin, told Fora events "are currently continuing as normal", with "health and safety of all clients, visitors and staff a priority". He said he was continuing "to monitor the situation" and follow advice from the authorities.
Likewise, it hasn't been a major concern for the Irish Film Institute, based in Dublin's Temple Bar. Stephen Boylan, press and marketing manager, told Fora "its had little or no impact on us to date".
He added that attendance "remained very strong" with sold-out screenings earlier in the week for the Dublin International Film Festival, while new releases like Parasite and Portrait of a Lady on Fire were also doing well.
"We're keeping a close eye on the official advice from the HSE and Department of Health in relation to any issues that might arise nationally," he said.
Kenneth Rouse, managing director of BNP Paribas told Fora "it's business as per usual" for the firm.
"We are still seeing a high level of inquiry and demand internationally despite the uncertainty that goes around with global events like this," he said.
On an operational basis, he said the company's "top priority is the well-being of staff".
"We're taking practical measures to ensure we have the best advice from government agencies," he said.
"We have a territory crisis management team, so we have a daily call with our various colleagues across our various businesses in BNP."
When asked if it was having an immediate impact on the number of people attending house viewings, he said no but the "usual precautions" are in place.
"If people are visiting here and seeking a meeting, we make sure they haven't been abroad in the last 14 days to any of the affected areas," he said. 
Charlie Bourne, owner of Eden One gym in Ballsbridge, hasn't seen a drop off in gym-goers or memberships but the fitness centre has upped its sanitation game this week – assigning staff cleaning tasks between training sessions.
"We have a very stringent health regime in place within the club… Not only do we have a hygiene team that comes in every night but we (now) have another 32 staff members that are making sure it's the cleanest environment it can be," he said.
In terms of cost implications on the business, Bourne said it hasn't added anything extra because they are utilising the staff they already employ.
"It's a labour-intensive industry and a lot of our staff have downtime between their tasks and duties so we have just re-appropriated everybody at a time they're not busy," he said.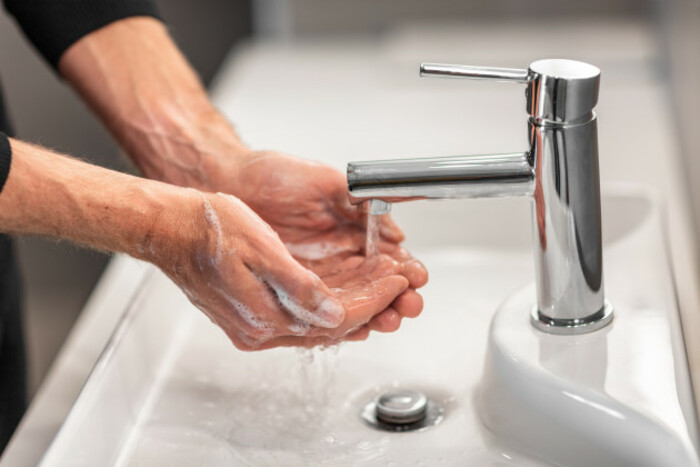 Source: Shutterstock/Maridav
Sanitation products
For John Keane, pharmacist and owner of Careplus Pharmacy in Mullingar, there has been "no impact on his business" from the virus and he hasn't experienced any medicine shortages. 
"We have been given assurances by the authorities that there are no shortages due to the Coronavirus. It's our responsibility as business owners but also as pharmacists to ensure there is a continued supply chain," he said.
Keane said with the "unprecedented global demand" for hand gel and face masks, he's not surprised that these products have been running out. 
"We don't ever really sell a lot of either, so in my mind, it's understandable why there is a limited demand of those," he explained. 
One Irish company, Cosmetic Creations, has launched a new sanitiser this week in a direct response to the demand created by Covid-19. It has begun to deliver 2.5 million units around the country. 
Aiden Corcoran, owner and chief executive, said the company had been contacted by both the public and private sectors "to deliver a high volume of hand sanitisers with a short turnaround time".
Get our Daily Briefing with the morning's most important headlines for innovative Irish businesses.