One Irish startup founder is taking his third crack at rethinking the ticket industry
As part of our weekly Startup Spotlight series, we profile Coras.
THIS IS MARK McLaughlin's third attempt at overhauling the ticketing industry, and he thinks he's onto a winner this time.
Dublin-based Coras, his latest company, launched in late 2016, began as a side project while he worked on a previous business, Ticket ABC.
"Most people who set up companies are naive to think they can do something better. I like music, sport and technology, so ticketing was something I had a lot of exposure to," McLaughlin tells Fora.
"Some 10 years later, I think Coras is what ticketing will look like in the future and has much more potential than Ticket ABC."
McLaughlin left his career in finance with Bank of Ireland in 2006 to set up his first company.
That enterprise, mobile ticketing agency Ticket Text, worked with several venues and sports teams including Fulham Football Club and the Ambassador Theatre Group. This was followed by venue management tool Ticket ABC in 2009.
According to McLaughlin, the idea behind Coras is a departure from everything he has done so far.
"The original idea for Coras was to look at a business that could move tickets. In the UK, where there are multiple sellers, the tickets are moved using email spreadsheets.
"But James (Bailey), our co-founder and head of tech development, had an idea of building a GitHub for ticketing, so you could move tickets electronically from one seller to the other."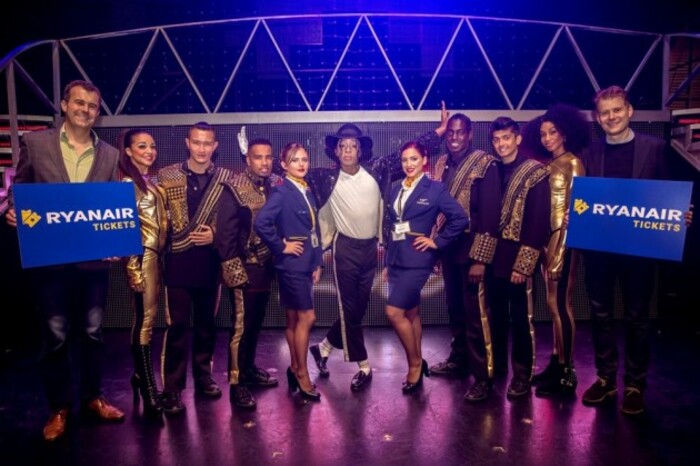 Source: Coras
While the biggest brands can plug into "aggregate tools" when selling rental cars or hotel neds, no equivalent service exists for ticket sales, McLaughlin says.
"In ticketing in Ireland, the only place you can buy tickets is on Ticketmaster. Our idea is that, in future, the biggest online consumer brand will basically sell tickets in the same way they sell hotels and car hire at the moment."
McLaughlin adds that the only problem was there was no business model behind Coras at first, it was "just a cool idea."
But just over a year after the startup went live, it has moved to being a revenue-generating model – with Coras taking a cut from each ticket sold via its system.
Next big thing
Unsurprisingly, McLaughlin talks up his latest startup as likely to be the biggest success, but a strong list of backers shows he's not the only one banking on Coras's prospects.
Early last year, the early-stage company announced it had raised millions in funding from a group of investors, including Atlantic Bridge's University Bridge Fund, Elkstone Capital and Hambro Perks.
U2 guitarist The Edge also contributed to a round of investment worth a total of €1.9 million.
More recently, the firm also penned a deal with Ryanair. The low-cost airline has since launched its own ticket sales offering for passengers, who can buy seats for events in London like West End shows and concerts alongside flights.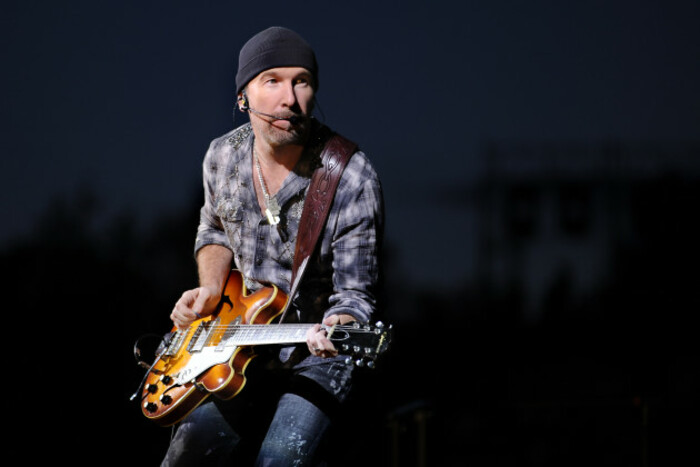 Source: PA Archive/PA Images
McLaughlin says the key behind Coras's success so far has been not trying to take on the industry giant, Ticketmaster, directly.
"Lots of people decide to build a company and take on Ticketmaster. Having made this mistake twice myself, I think that's the biggest difference with Coras.
"What we do is enable other people to compete with Ticketmaster. We're not actually selling the ticket, the brands are and there are plenty of them who want to."
Plans
Right now, McLaughlin says the company, which has 18 staff, is focused on two clear goals.
In the coming months, Coras will be going live with its first clients selling tickets to sporting events, and it will also be rolling out regional offerings around the UK through its platform.
McLaughlin will need to ensure there is a constant stream of tickets for new events and shows coming to match customer demand on the likes of Ryanair's site.
In addition, Coras will be spending the money it has raised on further improvements to its system.
"A lot of the funding has been used for tech development, but we have a lot of stuff to get built. I'd say 80% of the company is focused on tech development at the moment.
"I think we will eventually go out and raise another round and people have approached us about getting involved. But we have enough money to keep going for the moment."
This article is part of a weekly series featuring Ireland's most promising startups. If you would like to see your company featured email news@fora.ie.