The construction lobby claims that lowball State contracts have 'cursed' builders
The sector says unrealistic tender prices could bring public projects to a standstill.
STATE AGENCIES HAVE 'cursed' construction firms with low-priced contracts, which is putting builders at risk of financial ruin and delaying public projects.
That's according to the Construction Industry Federation (CIF), the sector's main lobbying wing, which has been contacting government officials over what it has dubbed "the contractor's curse".
The CIF has written to every TD, senator and councillor in the country calling for better provisions around awarding contracts for State projects.
Speaking to Fora, CIF director of communications Shane Dempsey said that contracts for public projects are currently being awarded to bidders that offer the lowest price.
He claimed that national and local agencies don't properly consider other factors when awarding contracts, such as a firm's ability to absorb risk.
Contractors are also brought in to the design and project management process at a late stage, which makes it more difficult to assess any difficulties that a project might encounter along the way.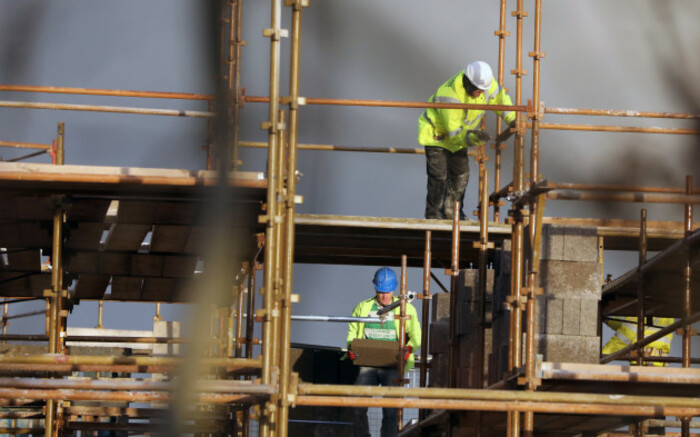 Source: Eamonn Farrell/RollingNews.ie
Tight margins
According to Dempsey, this is having a perverse impact on the construction industry as a whole, especially since many regional firms depend on public contracts to sustain their business.
"If you're now tendering for public sector projects, you know the lowest price is how they're going to award the gig. That leads to low-cost tendering," he said.
"It results in tighter margins. If a contractor gets a school building contract, if anything goes wrong on that gig or in another project they're working on at the same time, then you start to see the issues around liquidation and examinership and administration."
The CIF has estimated that so far this year, around 70 firms have either shut up shop or had be rescued from insolvency as a result of low pricing.
Dempsey said one of the most high-profile cases is that of Kildare-based Sammon Contracting Group, which entered examinership following the collapse of UK construction giant Carillion, which jeopardised the construction of new schools.
"We're predicting that throughout 2019 there will be more liquidations and examinerships which means there will be a knock on effect on public sector contracts," he said.
The CIF has warned that if public bodies don't enforce stricter criteria around awarding construction contracts, the government's nine-year, €116 billion National Development Plan could suffer.
The public procurement process is overseen by the Office of Government Procurement, which didn't respond to Fora's request for comment at the time of publishing.
Sign up to our newsletter to receive a regular digest of Fora's top articles delivered to your inbox.