'It feels like a different life': How Conor O'Loughlin went from rugby star to tech entrepreneur
The former Connacht player set up gym software firm Glofox in 2013.
CONOR O'LOUGHLIN WAS at a crossroads after his rugby career was cut short at the age of 28.
The Galway native had been playing for Connacht for eight years, making nearly 100 appearances for the province, until a hip injury forced him to give up the sport.
"I played professional rugby for the best part of a decade and when that finished I didn't know what to do next," he tells Fora.
"I had a passion for tech but didn't necessarily know what I wanted to do with my career."
With Anthony Kelly and Finn Hegarty, the former scrum-half founded a consultancy agency for web and app development in 2013, working on custom projects across a range of industries.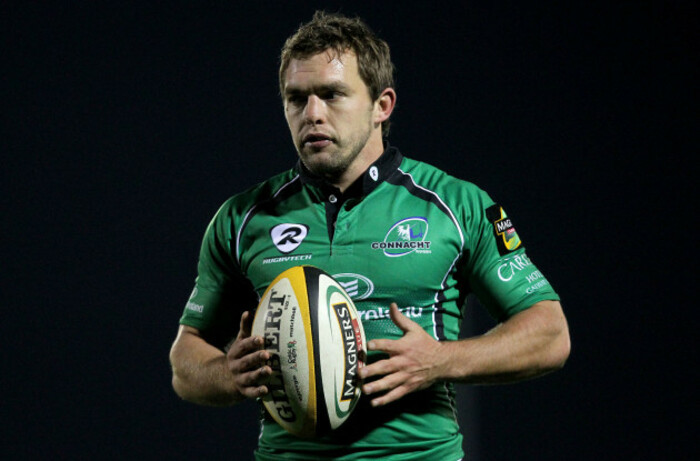 Source: James Crombie/INPHO
One particular project captured O'Loughlin's attention and ended up opening a significant door for the team.
"A customer came to us with the need for an app that would allow their members to book into classes for their high-intensity training studio," O'Loughlin says.
"We started building the app for them and saw that this was an area that was relatively underserviced, and for me it was a merging of two things I was passionate about – fitness and tech."
Over the course of the next year, the team started building Glofox – a business management software platform for fitness studios and gyms – using revenue from the consultancy side of the business.
Once the software element started to grow, O'Loughlin ditched consultancy and secured seed funding to focus purely on providing a management service.
Competition
Based in Sandyford, Glofox has now expanded into a global technology business, with more than 1,000 customers in 23 countries.
The company creates specialised software for gyms to help run the administrative side of their business.
"Specifically, we target boutique fitness studios, which run a more engaged or personalised member experience with group or class-based exercise," O'Loughlin says.
"This includes high-intensity training studios, yoga, pilates, crossfit gyms – places that are usually focusing on one or two disciplines, but have a deep expertise in these areas and may also have a social aspect."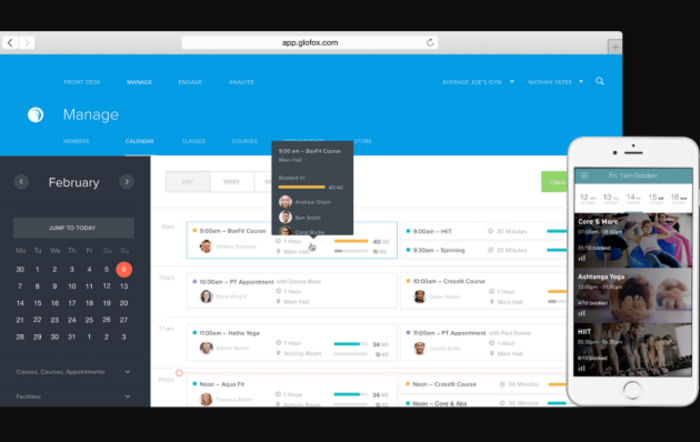 Source: Glofox
The software comes with an administration dashboard, branded member apps and branded trainer apps, which O'Loughlin says lets users manage memberships, handle payments and process payroll.
"It allows them to save time by pretty much automating large aspects of the admin. It also drives membership revenue and improves membership retention."
Glofox's service is by no means unique. O'Loughlin acknowledges that there are a lot of competitors in the field, the biggest being NASDAQ-listed American firm, MindBodyOnline, which provides a similar software to almost 60,000 businesses.
"But they have an older, more complex solution and also service businesses such as salons and hairdressers. It's 'one size fits none', while we're more focused and really only build features for the specific businesses that we're targeting," O'Loughlin says.
Changing pace
Although Glofox has continued to grow over the past five years, the transition from the world of rugby to leading a tech startup posed some challenges for O'Loughlin.
"It was definitely a big change and there was probably a big learning curve for me," he says.
"You go from a kind of bubble environment, where everything is nicely laid out for you and you just need to show up really. I've always had someone to be a clear mentor or had management that would help me progress on a very clear path.
"But when you go and found your own company, you're kind of in the weeds a bit yourself," he adds.
"I was lucky enough that I was able to build a team where we kind of learned together. Having the consultancy business first also allowed us to make some mistakes that we wouldn't have gotten away with if we just had the product from the outset."
Although it was a big change, O'Loughlin says that his rugby career provided him with a number of transferable skills that have come in handy over the past few years.
"Our customers are fitness entrepreneurs – they're turning their passion into their profession," he says.
[embed id="embed_2"]
"You see a lot of people who have been in a professional sporting environment and go on to set up a gym or studio. They're maybe great at getting results for their clients but not necessarily great at running a business, so that's what we help with."
Expansion plans
Last month, O'Loughlin was named as the overall winner in the state-backed Ireland's Best Young Entrepreneur competition.
He was awarded €40,000, which he says will be used to further expand the business in the future.
"It's great validation for the team," he says. "I'd say we'll invest the prize money in furthering our growth and helping us hit our next inflection point, which currently looks like another fundraising round towards the end of this year."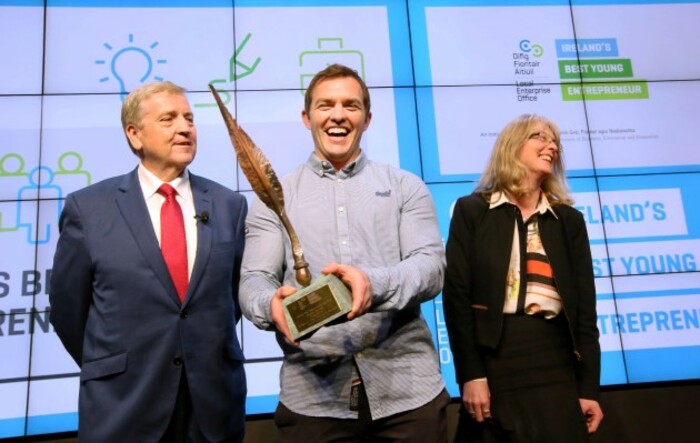 Source: Mark Stedman
Last year, Glofox raised €2 million from several investors, including Tribal VC and Enterprise Ireland.
The company now employs around 40 staff in Dublin and recently opened a New York office – around 60% of its business comes from the US.
"It's a more mature market for this specific type of fitness business," O'Loughlin says. "However, the European market is starting to heat up a little bit and we've also gotten good traction in Australia and Singapore.
"Looking ahead, we want to be the category leader in the US and then on a global scale. In five years' time, hopefully we'll be ramping up for an IPO, so I'm really excited about what's to come."
With plans to continue Glofox's expansion, O'Loughlin would now certainly consider himself an entrepreneur and says that his rugby days are firmly behind him.
"I'll always have that association, but it definitely feels like a different life now. Most of the lads I used to play with are retired at this stage," he says.
"It's funny winning the award for Ireland's best young entrepreneur because in terms of rugby, I'm seen as an old, retired player now."
Sign up to our newsletter to receive a regular digest of Fora's top articles delivered to your inbox.