A US property fund is poised to buy the Central Bank's iconic headquarters
Hines, which already owns the Liffey Valley Shopping Centre, is the lead bidder for the property.
THE CENTRAL BANK of Ireland has confirmed that US real estate fund Hines is the preferred bidder for its Dublin city centre premises.
The two will "enter into a process that is subject to various procedures" and will announce the completion of the sale "in due course", a statement from the Central Bank said today.
The financial regulator plans to vacate its iconic buildings on Dame Street for its new head office at North Wall Quay, which was to be the base of the now-defunct Anglo Irish Bank, slated for completion in early 2017.
It was suggested earlier in the year that the sale, which is being handled by Lisney estate agents, will fetch up to €80 million.
Hines already owns more than €1.3 billion in assets in Ireland, including Liffey Valley Shopping Centre and Spencer Dock.
Globally, it manages almost 200 million sq ft of retail, office and residential properties.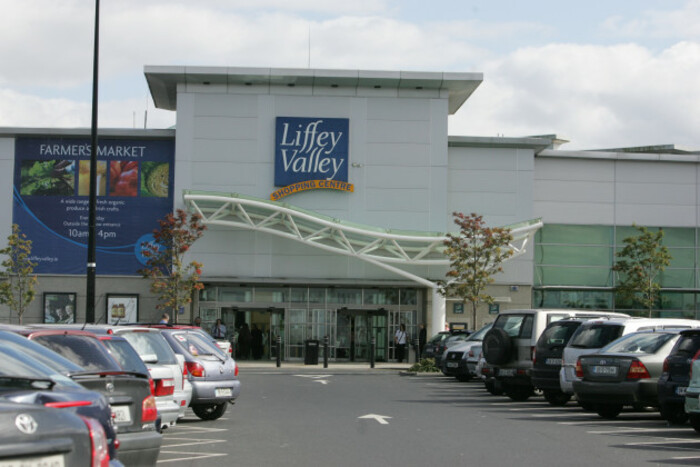 Source: Rollingnews.ie
'Economic importance'
The Central Bank previously said that it was "aware of the architectural, cultural and economic importance of the Dame Street premises to the city centre" and commissioned Henry J Lyons Architects to undertake a 'master plan' of potential uses for the building.
It is likely that the premises, which includes the main tower as well as adjoining buildings, will be developed into prime office space.
However, it has also been suggested that the premises could be converted into a high-profile, 108-room hotel to help alleviate Dublin's visitor accommodation crisis - although investors are expected to baulk at the cost of such a project.
The Central Bank moved into the Dame Street buildings in December 1979.
It decided to relocate to North Wall because staff are currently located in four different city centre locations, which has presented "challenges in operating efficiently and effectively" with an increased headcount, the bank has said.
In all, more than 1,500 staff will relocate. The Currency Centre in Sandyford is unaffected.