The firm behind Longford's €230m holiday park expects it to be fully booked in its first year
But Center Parcs' Ireland director expects the first 12 months of business to be 'a challenge'.
THE MAN OVERSEEING the opening of a new holiday village in Longford – the largest private tourism development in the state - thinks it will achieve full occupancy in its first year of operations.
Center Parcs' Ireland director, Chris Ruston, said he expects the new facility near Ballymahon – slated to open in 2019 – to attract 5,000 guests per week, which would bring an additional 260,000 people to the midlands every year.
"In the UK, we operate to 97% occupancy all year round so we've every reason to believe the same will apply (in Ireland)," Ruston told Fora.
However, he acknowledged that the first year "will be a challenge because we've still got a lot of work to do to make people understand our brand".
Center Parcs specialises in short breaks and owns five holiday villages in the UK that provide accommodation, restaurants and activities like kayaking, badminton and quad biking.
As with its UK facilities, Center Parcs Longford's main market will be Irish families with young children.
To put the figures in context, the midlands attracted just under 440,000 domestic tourists in 2015, making it Ireland's least-visited region, according to the CSO.
The additional Center Parcs visitors, if the developers' forecasts prove true, would swell the number of 'staycationers' in the area by just under 50%.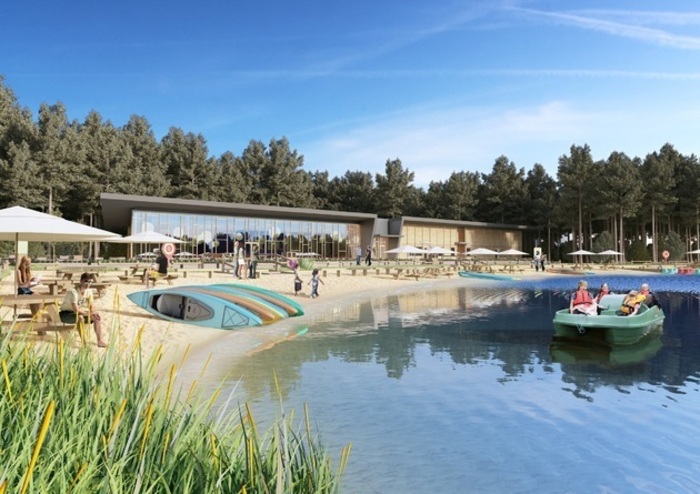 Source: Center Parcs
New tourism brand
Fáilte Ireland has been instructed to develop a new tourism brand to promote the midland counties that fall outside the Wild Atlantic Way and Ireland's Ancient East.
A number of business leaders in Longford have expressed concern that the county will not be included in the new campaign, tentatively dubbed 'Ireland's Lakelands', because it already plays a role in Ireland's Ancient East.
Lobbyists will likely be alarmed to hear that Ruston is unaware of the new brand and has not spoken to Fáilte Ireland about incorporating Center Parcs Longford into the marketing initiative.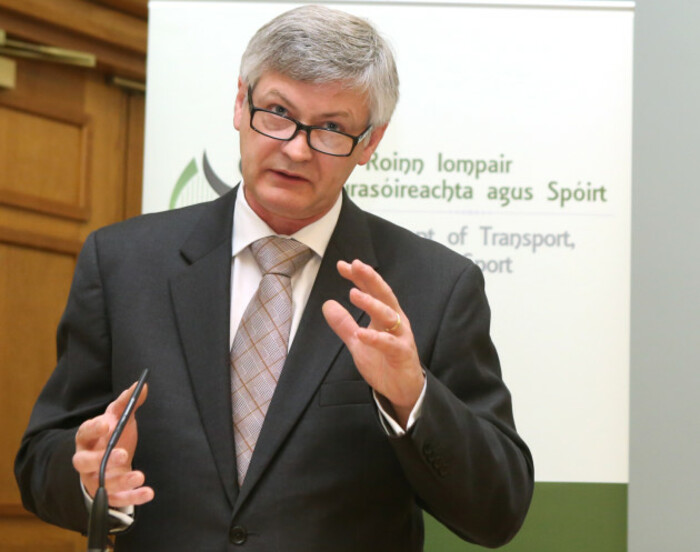 Source: Sam Boal/Rollingnews.ie
Ruston said Center Parcs is currently recruiting a general manager to oversee the opening of the Longford facility. The role is expected to be filled by June next year.
The winning candidate will spend "a good year" shadowing a manager at one of the five existing villages in the UK and will then return to Ireland to launch a hiring spree to fill the 1,000 vacancies at the Irish park.
The 405-acre holiday village will have up to 500 lodges, 100 indoor and outdoor activities, a spa, and a range of restaurants and cafes on site and is expected to cost €233 million to complete.
Ruston said there was nothing at this stage to indicate the new build will go beyond its budget, but added "with a project of this magnitude, things can pop up that you're not expecting".
Right now, the company is building a fence to secure the surrounding Newcastle Wood forest.
Next month, it will tender the contract to build the main infrastructure and main buildings with construction scheduled to start in May 2017.
Longford
Ruston said that Ireland had been on Center Parcs' radar for a number of years.
"Longford just stood out in terms of the exact type of forest that we need and it's perfectly central in Ireland for both Northern Ireland the Republic of Ireland," he said, adding that it has "fantastic access in terms of motorways and trains".
When asked how the holiday village – designed to keep guests on site – will benefit the local economy, Ruston said "a whole range of local companies will benefit from our presence" through indirect trade.
He said the holiday village will be recruiting nearby suppliers to provide laundry services, flowers, entertainment and transport.
He added that the park will create 700 construction jobs over the next two years and 1,000 permanent jobs when it opens.
"We embrace the local economy and we all work together to get the benefits."
Ruston will be speaking at the 'Business in Mullingar' breakfast briefing tomorrow alongside Ryanair chief executive Michael O'Leary.
read more on