Disasters and insults are just part of the job for Ireland's aviation watchdog
Commissioner Cathy Mannion was recently accused of running a 'toothless' office.
CATHY MANNION HAS had to deal with two disasters since she took up the role of Ireland's aviation watchdog: the collapse of online travel firm Lowcostholidays and Ryanair's recent sweep of flight cancellations.
With no prior warning for the commissioner, news of both events broke late on a Friday – ruining the travel arrangements of thousands of Irish holidaymakers.
It's the duty of Mannion's office, the Commission for Aviation Regulation (CAR), to ensure that travellers are protected when an airline or travel firm lets them down – a huge responsibility.
"You just have to get on with it and deal with it," she tells Fora. "You have to have a focus. What are you there to do? It's clear that we're here to look after the interest of the passenger."
The CAR is currently in the middle of cleaning up the mess caused by Ryanair's decision to cancel 20,000 scheduled flights up to March of next year. The airline blamed the move on a lack of available pilots to fly the planes.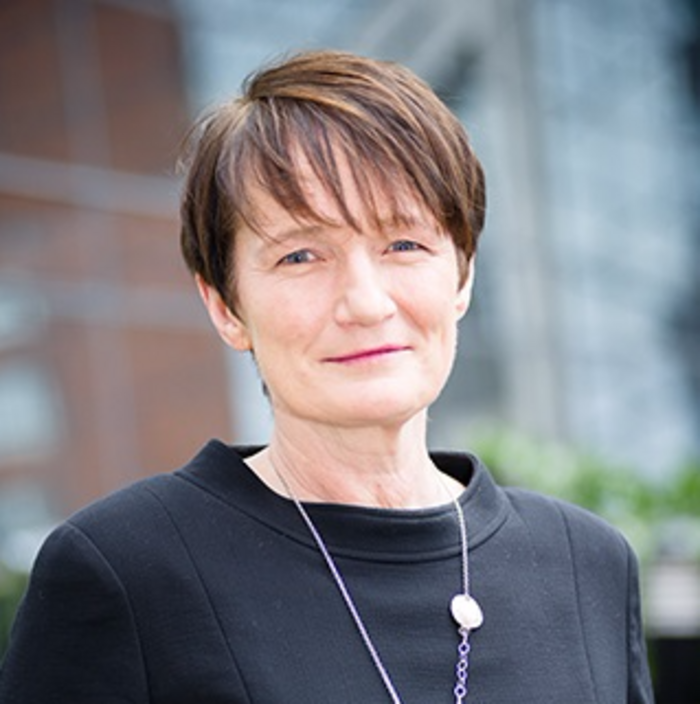 Source: Commission for Aviation Regulation
As of this week, the CAR has identified that just over 18,780 customers due to fly from Ireland who have been affected by the cancellations.
Just over half of them were given less that two weeks notice of their cancelled flights. That entitles them to €250 in compensation under EU rules in addition to being re-routed on another flight or receiving a full refund.
The CAR's office has so far received 650 queries from affected passengers. It has added two additional staff members to its 18-person team to help sift through those messages.
Ryanair has committed to processing claims within 28 working days and promised to issue any refunds within seven days.
Mannion says the commission will be meeting with the airline regularly to ensure that it sticks to those timetables.
Passengers must first submit claims to Ryanair, but if they're unhappy with the outcome they're entitled to make a complaint to the CAR.
"Then we make a decision and we have enforcement powers that we'll use at that stage if we need to," Mannion says. "To date, Ryanair has complied."
Enforcement
At the start of the month, Mannion came under fire when she appeared before an Oireachtas transport committee to give evidence about the so-called cancellations 'cock-up'.
She revealed to the committee that she was only made aware of the cancellations through social media and news reports. Mannion say she has since met with Ryanair and Aer Lingus to put in place guidelines for providing information about any future events.
Some members of the Oireachtas committee suggested the CAR was a "toothless" watchdog. Sinn Féin's Imelda Munster said it seemed the low-cost airline didn't take Mannion's office seriously.
Mannion said at the time that it wasn't her primary concern if she was "perceived as this stronger or weaker person".
The criticism largely stemmed from the fact that the CAR didn't follow in the footsteps of its UK counterpart, which threatened legal action against Ryanair over its treatment of passengers and claimed that the budget airline was "misleading" customers.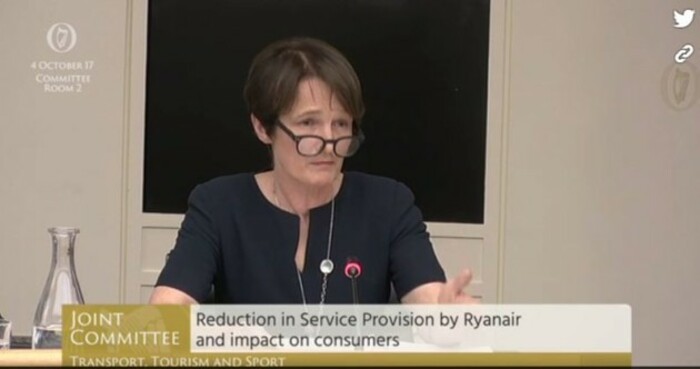 Source: Oireachtas TV
Britain's Civil Aviation Authority (CAA) has a different remit than the CAR as it also handles airline safety regulation – a role delegated here to the Irish Aviation Authority.
But both bodies have the same power to take legal action against any rule-breakers.
"The CAA had their enforcement powers, we had ours. I just decided that time was of the essence," Mannion says.
She believes that had the CAR followed the CAA's suit in issuing legal threats, there was a risk the company would have taken longer to cooperate with the body.
"People do it in different ways. As I said at the committee, the best course of action was to work with Ryanair on an ongoing basis. We did get them to publish information along the way.
"We have enforcement powers, but I chose not to use them at that time. Ryanair knew what the rules were (under EU regulation). They knew what they should have done.
"On the Sunday, I thought about it. The passenger is meant to be at the heart of what we do. That was the basis for the judgement call."
Travel agencies
The CAR is an independent body that's funded through levies and fees imposed on travel companies. Last year, it received €2.4 million and expects to take in €2.7 million this year.
As well as enforcing passenger rights in Ireland, the CAR has a number of other functions. It licenses airlines, airport ground handling operators, travel agents and tour operators.
Other duties include allocating slots at airports, as well as setting Dublin Airport charges and investment spend at the capital hub.
When asked whether it's difficult to strike a balance between the various stakeholders, Mannion says: "You consult widely with everybody, you listen to what they have to say and then you make a balanced decision at the end of the day.
"It sounds easy – but it's not. You just have to be consistent."
There's a natural friction between the CAR and the organisations it oversees. Mannion says there are always "winners and losers" in the regulatory process.
"The commission has been in court many times and probably will be again in many years to come," she says.
The CAR's 2016 annual report shows that the body spent some €300,000 on legal fees last year – more than three times the amount it spent the year before.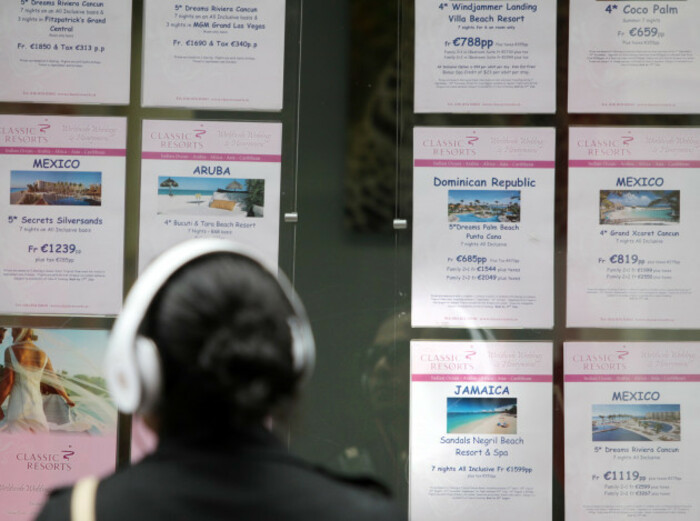 Source: Sam Boal/Photocall Ireland
Right now, the body is looking at new ways to replenish a drained compensation fund for holidaymakers.
Under Irish law, travel firms that operate here are to required have a licence and submit a bond to CAR in case they fail.
As previously explained by Fora, the failure of Lowcostholidays last year depleted a back-up, €5 million 'travellers' protection fund' that was put in place decades ago.
Mannion says there is currently €1.8 million in the pot and the CAR is currently in discussion with various stakeholders to explore new ways to top it up.
The CAR is also preparing for the rollout of an EU directive next year that will extend consumer protection rules beyond traditional package holidays provided by tour operators.
The new directive will essentially extend the meaning of a 'package holiday' to include more modern forms of so-called 'combined travel'.
For example, a combination of a flight plus hotel or car rental assembled via a booking website will be considered a package holiday from 1 January.
When asked whether the ever-evolving travel industry makes the CAR's balancing act trickier, Mannion says it's "part and parcel of the job".
"It's just the way of the world."
Sign up to our newsletter to receive a regular digest of Fora's top articles delivered to your inbox.
read more on