Business travel to Ireland dipped last year - but the industry isn't sure why
Expenditure by corporate travellers who arrived on these shores also declined in 2018.
THE NUMBER OF business travellers to Ireland has dropped at a time when tourism overall is booming – and the industry isn't quite sure what's behind the decline.
Recent CSO figures collated by the Irish Tourism Industry Confederation (Itic) revealed that there was a 4% decrease in business trips to Ireland in 2018, with a total number of 1.43 million such trips recorded here last year.
Expenditure figures from overseas business travellers here declined by 3% to €744 million, which excludes air and sea fares.
Eoghan O'Mara Walsh, chief executive of Itic, noted that overall, the number of tourists visiting these shores was "very positive" last year, with 10.6 million trips recorded by the CSO, a near-7% increase on 2017′s tally.
However, O'Mara Walsh said that the drop-off in corporate travel was a cause for concern – albeit a mysterious one.
"It's one we need to explore a bit more because that's people who come to Ireland for business tourism purposes, so meetings, conferences, events and so on," he said.
O'Mara Walsh said a decline of 3% is "fairly significant", especially given that the US, mainland Europe and other destinations have reported a rise in corporate travellers.
He said business travellers are a significant source of revenue for the public purse.
"They're much more valuable to the economy (than leisure travellers), and they're much more valuable to the Exchequer, so we'd be very keen to ensure that business tourism numbers actually grow rather than decrease."
"I suppose there is a question as to (whether) we have the right sort of business tourism product here in Ireland."
The sod was turned on the long overdue Cork convention centre, which is currently facing further delays as State and private investors finalise a complex funding arrangement to allow the project to continue.
O'Mara Walsh said the tourism industry needs a large-scale facility like that "if we're going to attract business tourists and conferences to the country".
[embed id="embed_2"]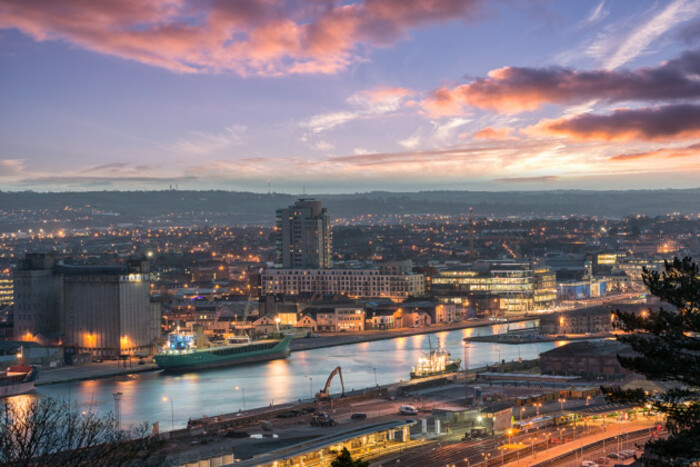 Source: Shutterstock/Grianghraf Media
Investment
Itic's chief said the industry is keen to see business travel increase as it wrangles with an anticipated drop-off in spend from British tourists and predicted cost increases from the contentious VAT increase.
"We have to make sure that the business tourists continue to come here and continue to come in strong numbers," O'Mara Walsh said.
O'Mara Walsh suggested that State agencies Fáilte Ireland and Tourism Ireland – the latter of which received a €10 million increase to its 2019 budget – should invest more in marketing the island as a business tourism destination and put more backing into the overall offering available to corporate travellers.
Fáilte Ireland's Meet in Ireland manager, Ciara Gallagher, said through a statement that the unit responsible for growing business tourism here "helped to secure major business events worth €204 million to the Irish economy for future years".
"This year we're on track to deliver even more and we are aiming to grow this lucrative sector to over €1 billion by 2025," she said.
Get our NEW Daily Briefing with the morning's most important headlines for innovative Irish businesses.