'If we set up in Tipperary or Mayo, we couldn't have built this business'
Birgitta Curtin of the Burren Smokehouse talks about the importance of being near the Cliffs of Moher.
IF IT WASN'T for the Cliffs of Moher, Birgitta Curtin and her husband Peter's business might not be around today.
The pair set up Burren Smokehouse in 1989 after moving to the west of Ireland from Sweden earlier that decade.
They set up in Lisdoonvarna, a small town in Clare of around 800 people, long before the Wild Atlantic Way became a pull for tourists.
Birgitta Curtin says if it wasn't for their location – a 15-minute drive from the Cliffs of Moher – the Burren Smokehouse may never have survived those earlier years.
"It was about survival in a village in the middle of nowhere, but because of the Cliffs of Moher we were kind of at the centre of the universe. Even back in the 1990s, we had a lot of visitors coming by our door.
"But if we had been in a different location like the middle of Tipperary or Mayo at the time, we wouldn't have been able to build the business."
She adds that the business's visitor centre had probably been its backbone since it was opened in 1995.
The facility, which Curtin thinks of as an "export centre", has over 45,000 visitors every year. They not only sell a lot of smoked salmon from the centre, but they also secure a lot of long-term customers, she says.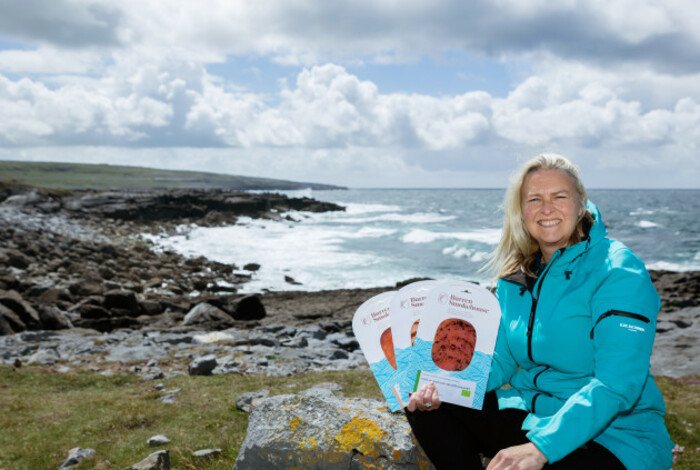 Source: Terry McDonagh
She says just over a third of the business's turnover is straight from sales at the visitor centre, while another third comes from mail orders of people who visited previously.
"We have a huge amount of European customers, and France is one of our biggest export markets for private mail orders. People tend to buy together with friends and co-ship it.
"For us to sell directly to consumers as an artisan producer is very important. It means there's no one in the middle, and it goes straight from us to their door."
Last year the Burren Smokehouse made a profit of nearly €25,000, however it is still sitting on accumulated losses of €32,500.
Wholesale
The visitor centre and mail order side of the business has been one of the main reasons the Burren Smokehouse has been able to survive without relying heavily on middlemen, according to Curtin.
She says the business sells some of its products wholesale, but it's a very tough place for small producers to make a buck.
"We would have to go into serious volumes if we were going to live solely off wholesale, because the margins are an awful lot less. But as an artisan producer, we want to stay true to our image."
Curtin says the bulk sales part of the business is purely a function to keep the company ticking over when the tourism season winds down.
"It keeps us going, and it means we can have staff employed on a full-year basis. In a way, we might be better off financially if we shrunk and just do direct-to-consumer and mail orders.
"It took us a long time to get an understanding of wholesale. Distribution can be tough and also you have to wait for your money. It should take 30 days, but sometimes you can be waiting 60 days or 90 days."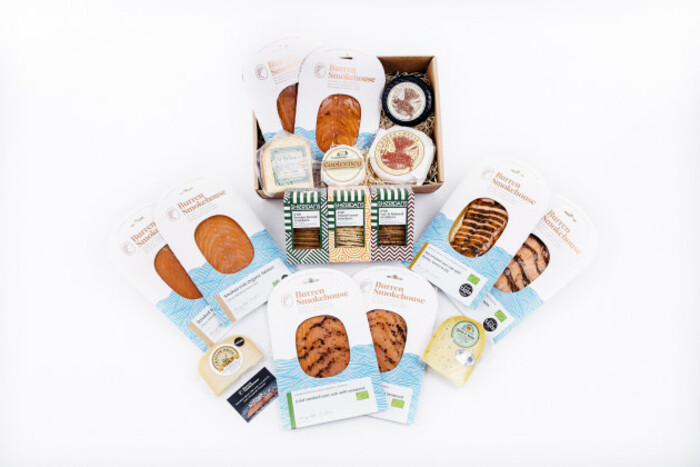 Source: Yvonne Vaughan
Shipping 
Nevertheless, Curtin says Burren Smokehouse's mail orders are still growing and the business has recently started shipping to customers in Asia with a 48-hour turnaround as the number of visitors to Ireland from the continent mushrooms.
She adds that the company ultimately doesn't want to only be shipping salmon around the world – it plans to package up hampers with a "taste of the Burren" that includes other local-produced products such as cheese and coffee.
Down the line, Curtin says the business might even start shipping its own craft beer brews.
"We want to have a suite of experiences, and the Burren brewery is the next project. My husband is very creative, and he's driving a lot of that project.
"We want to create a broad base, so that it's not only about the Burren Smokehouse. It's about all the experiences you can have and buy from the area, so that's why we're collaborating with a lot more people and businesses."
Sign up to our newsletter to receive a regular digest of Fora's top articles delivered to your inbox.