'When I was 16, I had to wrestle an armed robber - that's the worst work task I ever had to do'
Freshly Chopped boss Brian Lee also talks about juggling family life with the business world.
SALAD CHAIN FRESHLY Chopped announced last month that it had signed a six-figure deal to launch two franchised outlets in Cyprus.
The measure is part of the Irish firm's plan to roll out the brand across Europe in a move that it hopes will emulate the expansion of the world's most successful fast-food chain, McDonald's.
Chopped – which currently operates 30 branches in the Republic – will open its first Cypriot store next year in the capital of Nicosia, followed by an outlet in Larnaca city.
For the latest instalment of our question-and-answer series, we spoke to Chopped co-founder Brian Lee about juggling family life with business, his admiration for Richard Branson and why he doesn't hire 'know-it-alls'.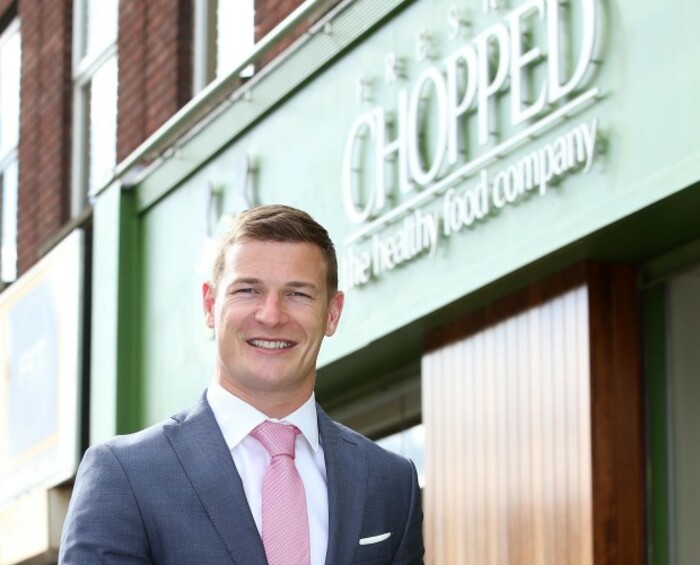 Source: Chopped
On average, what time do you start work in the morning and what time do you clock off?
Each day is different. It depends on my schedule, but I usually start at about 8am.
I don't really have a clock-off time. Now, with a new baby in the house, I try to get home a bit earlier than I would have in the past, so I'm home by about 7pm.
But I'm always available by email or phone. If something needs to be done, I'll bring it home. Deadlines dictate most things.
What's the worst job/task you've ever had to do?
When I was 16 stacking shelves in a shop, there was an armed robbery. Myself and the manager had to wrestle the guy to the ground.
That and working on building sites with my father from a young age were probably the worst tasks I've had to do.
How often do you take a day off?
I try to take every Sunday off to spend time with the family and I tend to work a half-day on Saturdays.
But it all depends on how the week goes. Sometimes things just carry over into the weekend - if I need to work Sunday, I'll work Sunday.
I only got away for a week's holiday this year. I'm planning a three-week break next year to Australia, but I'll be doing a bit of work while I've over there.
What's the biggest risk you've ever taken?
I'd have to say creating the initial Chopped, which meant quitting all of my other commitments. I had to give 100% of my time and all of my capital for the first set-up.
If you could invest in any Irish company (other than your own), which one would it be and why?
Obviously a business needs to make sense financially, but I would be more interested in investing in people.
Two EY Entrepreneur of the Year alumni that I'd invest in would be would be Ding founder Mark Roden and Dr Johnny Walker from Global Diagnostics.
They both have a proven track record. They've brought businesses right up to buyout stage, and they've done that multiple times. And they're very nice people.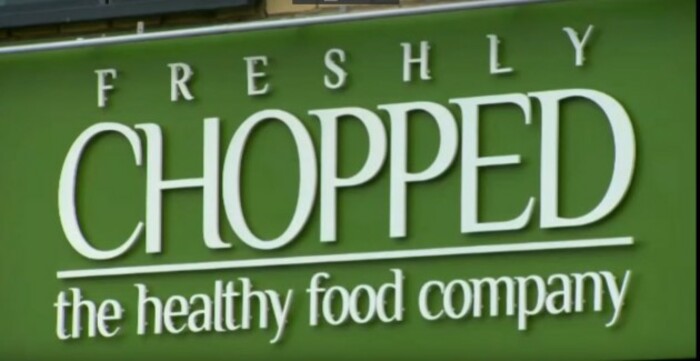 What's the one skill you wish you had?
I would say I have the skills I need to execute the business I'm doing at the moment. For any skills I don't have, I surround myself with the right people.
You can't do everything, so it's very important to know your own strengths and weaknesses within the business.
If there was one person in the world you could hire, who would it be and why?
Richard Branson - I think it goes without saying why anyone would hire him. One of the first autobiographies I ever read was his book, Losing My Virginity. It's always stuck in my head.
His upbringing and his early days were similar to my own. I've followed his journey since then.
What has been your biggest failure to date?
I don't think I have any major failures, just a lot of lessons that I've learned through the years.
A young Brian Lee would have handled certain deals differently five years ago; now I would maybe play a bit more hard ball.
What bad work (or business) habit have you had to kick?
I'm trying to balance my lifestyle, not so much kick anything.
Chopped is expanding internationally and I'm a fitness fanatic. Now with a one-year-old baby in the mix, I'm trying to find a happy medium on all levels so I can enjoy work and the rest of my life as well.
What's the one piece of advice you would give an entrepreneur who's just starting out?
I would say surround yourself with people who believe in your dreams and your passion for your business.
What's one thing that would put you off hiring someone?
Someone that doesn't believe they can improve. Basically, if they think they know everything and there's no room for growth.
Who is your hero?
I would have to say my parents, hands down. They've been a source of words of wisdom my whole life.
Sign up to our newsletter to receive a regular digest of Fora's top articles delivered to your inbox.