Theresa May says Britain is definitely leaving the single market
Ireland is heavily dependent on UK trade, particularly in the food and drink sector.
BRITISH PRIME MINISTER Theresa May says the UK will leave the EU's single market in order to restrict immigration in a clean break from the bloc, but lawmakers can vote on the final deal.
"Brexit must mean control of the number of people coming from Europe, and that is what we will deliver. What I am proposing cannot mean membership of the single market," May said during a highly-anticipated speech at London's Lancaster House.
She added that Britain would seek a trade deal giving "the greatest possible access" to the market on its departure.
The prime minister also announced that any divorce deal with the remaining EU members must be approved by votes in both chambers of Britain's parliament.
Britain has two years to negotiate a break-up deal once May triggers Article 50 of the Lisbon Treaty, officially declaring the country's intention to quit, or face leaving with no agreement.
May has promised to start the process by the end of March and said that she believed a final settlement and trade deal could be simultaneously negotiated within the timeframe.
Seeking to calm fears of a sudden jolt to the economy on abruptly leaving the EU, May said she would seek a "phased process of implementation".
Her direction will be cheered by those who want to leave the EU, but dismay those who fear the impact on Britain's economy.
EU countries accounted for 44% of Britain's total exports in goods and services in 2015, with the country recording a £68.6 billion (€77.9 billion) trade deficit with the bloc.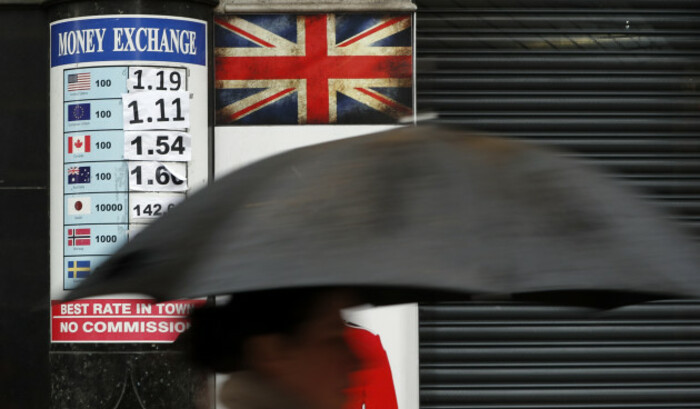 Source: Kirsty Wigglesworth
More competition
The British currency has endured a rocky ride since the vote last summer to leave the union, but sterling responded strongly to May's speech, wiping out losses from earlier in the week.
A weaker pound, together with the possibility of a hard border with Northern Ireland, are two of the key concerns for the Republic from the looming Brexit. Last week, Bord Bia estimated the plunge in sterling had cost food and drink exporters €570 million in 2016.
In a statement after May's speech, British Irish Chamber of Commerce director-general John McGrane said it was clear that the UK government's "concerns regarding immigration outweigh their need to retain membership of the EU single market and customs union".
"This will be alarming for businesses operating in both the UK and Ireland, many of whom rely on the bilateral trade between our two countries for the over 400,000 jobs they sustain," he said.
A survey released today from the Association of Chartered Certified Accountants and the Institute of Management Accountants found confidence among UK businesses surveyed was at the second-lowest level since 2011, while confidence among Irish respondents was the lowest since early 2012.
Small Firms Association director Patricia Callan said the UK's embrace of a 'hard Brexit' signalled "very difficult times ahead" for smaller Irish companies that exported to the UK or relied on its supply chains.
"Today's speech intensifies the need for action from the Irish government. The uniquely negative implications for Ireland must be heard at EU level, and exemptions must be made to state aid rules and our common travel area must be maintained," she said.
"Small businesses, especially exporters, are extremely vulnerable to the downsides of Brexit and urgently need the government to step in to support them."
Change if forced
Britain's finance minister, Philip Hammond, adopted a tough line on Sunday, warning that Britain might undercut the EU economically to remain competitive if it faces EU tariffs.
He said he wanted Britain to still be a "recognisably European-style economy with European-style taxation systems, European-style regulation systems".
However, London would have to change course "if we are forced", to "regain competitiveness", he told Germany's Welt am Sonntag newspaper on Sunday.
Britain's post-EU prospects were given a verbal boost on Sunday by US President-elect Donald Trump, who said he favoured a quick trade deal with the UK.
But a fast-track bilateral deal with Washington will be difficult in practical terms.
Under EU rules, Britain cannot sign trade deals with third-party states until it is formally outside the bloc, a position that does not change despite voting to leave.
A two-year negotiating period is foreseen in EU legislation for any country choosing to exit the 28-member bloc.
Additional reporting Peter Bodkin
Note: This post has been updated from an earlier version.
read more on