'Irish companies were in denial about Brexit - it was wishful thinking'
Enterprise Ireland boss Julie Sinnamon says businesses need to step up their planning.
IRISH COMPANIES HAVE been in denial about the impact of Brexit and need to step up their preparations to cope with the UK leaving the EU.
That's according to the head of Enterprise Ireland, the state agency which focuses on developing indigenous Irish businesses.
Speaking as the organisation announced its job figures for 2017, chief executive Julie Sinnamon said that many Irish firms still have not done enough to mitigate the potential effects of the Brexit vote.
She pointed out, as many others have done in the past, that many of Ireland's biggest industries export most of their produce to the UK.
"The most exposed sectors would be food, engineering, construction," she said. "In some of these sectors you have 80, 90, 100% of exports going into the UK."
Sinnamon said that the Brexit vote has already had an impact on many Irish businesses.
Due to the volatility in the exchange rate and the drop in the value of sterling since the vote, it has become more expensive for UK businesses and customers to buy from Irish firms.
This could be exacerbated when the UK actually leaves the EU if there are any trade barriers put in place.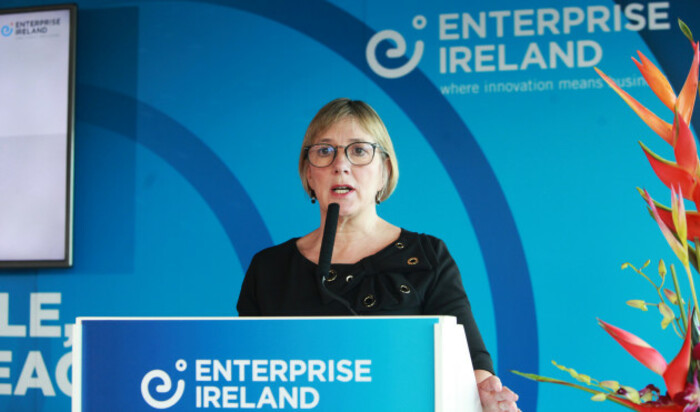 Source: Leah Farrell/Rollingnews.ie
Taking action
All of this means it could be much more difficult for Irish food and drink businesses to sell into their biggest market. Despite this, Sinnamon said that many firms have been slow to act.
"The big issue has been getting enough companies to move into taking action as opposed to talking about it," she said.
"Not enough of them have looked at the risk and put a plan in place to address it. Companies initially were in denial.
"It was probably wishful thinking (that Brexit wouldn't go ahead) that delayed people (but) every company exposed to the UK market has to have a plan."
Some companies have already been hit hard. For example, the head of Waterford-based seed producer Chia Bia said he had to make half the company's staff redundant after the UK's vote to leave the EU.
[embed id="embed_2"]
Her comments came as Enterprise Ireland announced that 19,322 new full- and part-time jobs were created at companies supported by the state agency in 2017.
New jobs
After taking account of job losses, the figures translate to a net increase of 10,309 jobs. Two-thirds of the new jobs were created outside of Dublin.
There are now just under 210,000 people employed at Enterprise Ireland-backed companies.
Enterprise Ireland also announced today that it has set up a fund called the 'new market discovery fund' which will back companies looking to move into new markets or selling new products into their existing markets with amounts of up to €150,000.
Sign up to our newsletter to receive a regular digest of Fora's top articles delivered to your inbox.