'Brexit hit us hard and I had to make half our staff redundant. It was dreadful'
As part of our How My Business Works series we profile Waterford-based Chia Bia.
JUST A FEW years after he lost his job, Barrie Rogers was going through the redundancy process again.
This time though, he was on the other side of it. Rogers heads up Chia Bia, a company based in Waterford that sells chia seeds.
It expanded quickly after its establishment in 2009, and by 2015 was posting record sales. The company's numbers swelled to 30 as Rogers recruited more staff with an eye on future growth.
Things were going well, and he needed to prepare so that they went even better. Then the Brexit vote happened, and virtually overnight Chia Bia lost a quarter of its sales.
"Brexit hit us hard. We got affected by currency exchange when sterling went down and by the drop in consumer sentiment. People didn't go into a health store and buy anything for months (after the vote) – 40% of our business disappeared," Rogers tells Fora.
"I tried to trade out of it for the first six months to give everyone an opportunity. Maybe if we had been more aggressive (with sales) after Brexit the result may not have been as severe, but I don't think it would have changed."
Off the back of its best-ever year, Chia Bia had just hired a slew of staff for its planned continued growth. With the fallout from Brexit, things had to change.
"We had 28 people and 13 of them lost their jobs, about half the company. There were people with me there from the start who I had to sit down and make redundant because of decisions I had made to try to grow the business" he says.
"It was dreadful, (but) if I didn't make those decisions then none of us would be standing here. This time last year we could've shut our doors, but now we're open, and we have 15 people employed."
Rogers knew well the pain of redundancy. It was what had pushed him to start Chia Bia in the first place.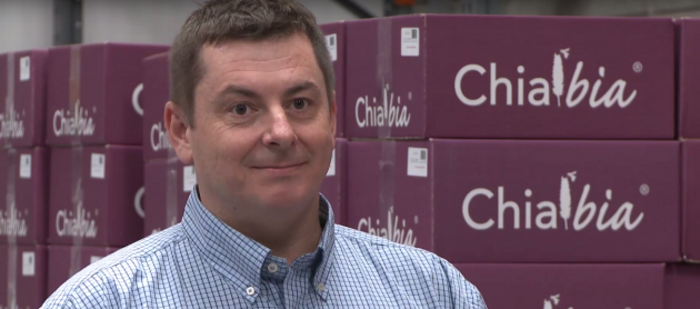 Tenth choice
The 43-year-old studied electronic engineering, although the option was way down the list of his preferences on the CAO. His dream was to study accountancy, but a difficulty with languages meant he only got 250 points in his Leaving Cert.
"I had a slight form of dyslexia that I didn't realise. I got an A in stuff like maths and physics, but the rest of the subjects didn't add up. I got a zero in three language subjects," he says.
"I (started) an accounting technician course in a private college, but I hated it – it had nothing to do with accountancy.
"I went back to my parents and said I was going to repeat my leaving, and they said that I'd been offered electronic engineering in the third or fourth round of offers. My first nine choices were business-related, and electronic engineering was 10th."
The course, which was mainly based around numbers, proved a good fit and after completing it Rogers landed a job as a technician with Intel.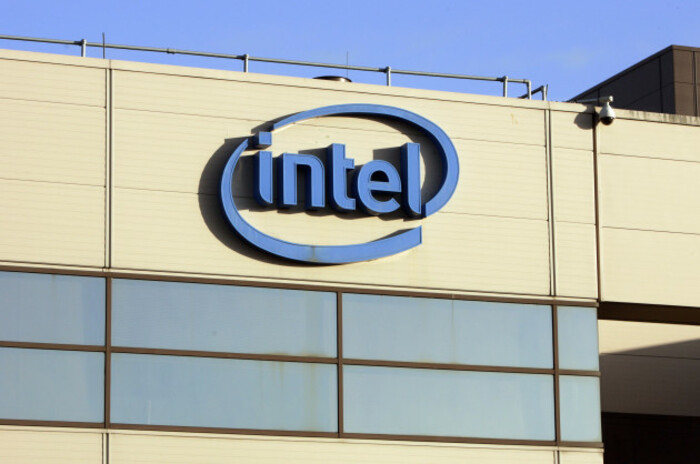 Source: RollingNews.ie
The Waterford native stayed at the company for about eight years, working and travelling widely with Intel before he got married.
"I married a girl from Tramore (in Waterford), so the decision was to move back to Tramore," he says.
Rogers left Intel and got a job running the training department of Nypro, a company that made computer parts for big tech companies. Just over a year after he joined, the company lost a major contract and was forced to take an axe to its staff.
"I was let go. I had made a big choice to move from Intel to Waterford, I'd left a good job. (After that) I said I'd never work for anyone again. I'd had no control."
Chia seeds
Rogers spent a few years working as a financial consultant on a contract basis before getting the idea to start Chia Bia when he hurt his back on holidays in the US.
An acquaintance suggested he try chia seeds, and an initially skeptical Rogers found the food additive beneficial.
"(When I got back to Tramore) I went to my local health store, but they didn't have the seeds. I went back to the US and tried to figure out how I could import them," he says.
Rogers, alongside Ray Owens, founded Chia Bia and started importing the seeds, packaging with a home-made device and selling them on to local shops.
"There were lots more sleepless nights, and it was helter skelter but it worked out. When the orders start coming in you get a great kick out of it, there's a great sense of satisfaction," he says.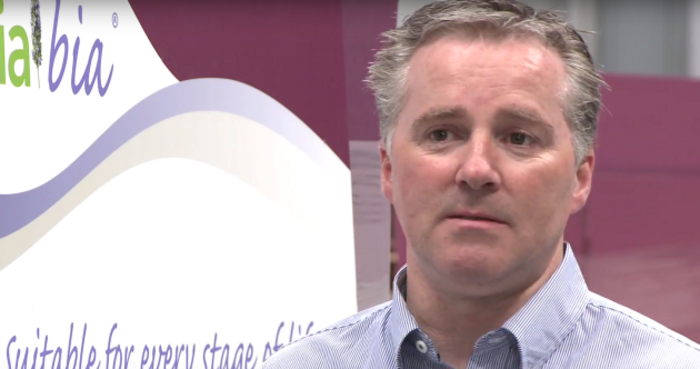 The company grew to employ about 30 people in 2015, before suffering greatly following the Brexit vote in June 2016. After reporting strong profits of almost €200,000 in 2015, Chia Bia lost about €277,000 the following year.
However, Rogers says that the firm has turned a corner, is now profitable again and is on course to turn over more than €2 million in 2017.
The chia seeds used by the company are grown in South America and imported to Waterford via the US.
As well as selling 400g bags, the firm also mills the seeds and makes its own mixes, such as bags of chia with different fruits. The bulk of its business is done with retailers selling 400g bags at between €4 and €8 per packet.
Rogers says that the company's products are sold in more than 100 stores across Ireland, and the firm works with some of the country's biggest health stores, such as Holland & Barrett.
"Retail is almost 70% of business. We also sell to ingredients companies, for example to Brennan's Bread, and this year we've moved into food services like supplying foods to coffee shops," he says.
"We also do a small amount of direct sales from our website, and we're trying to grow that."
Moving abroad
While Chia Bia has regained a foothold in the UK, Rogers is keen to look at other countries the company can sell to after the 'Brexit backlash'.
"The UK and Ireland is about 70% of our business this year and Germany is 15%. The Middle East has been the biggest grower this year and now it's 10%," he says.
"We've been trying to find other markets in Europe. We're looking at Spain and we have a small trial going on there, so we will see where we go."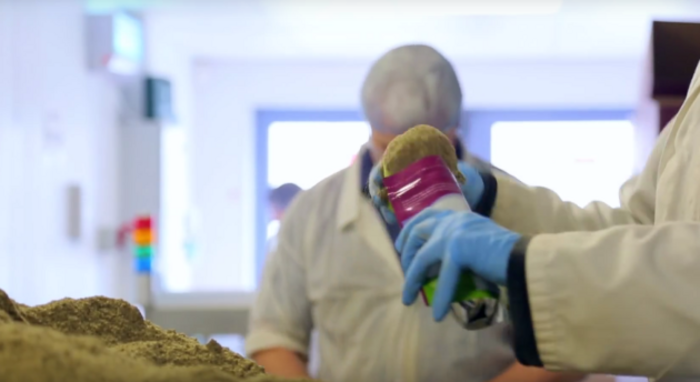 Rogers says that the company's target audience is mostly women.
"We've realised you can't target everyone and the market with the biggest opportunity is mums, shoppers," he says.
While there are other companies in both Ireland and the UK selling chia seeds, Chia Bia tries to use its range and marketing to set itself apart.
"I think that the variety of our product range has won people over," Rogers says. "Chia itself is quite bland, but we have chia and blueberry, or apple and cinnamon. It's our range of products and how we talk to the consumer (through marketing)."
Next stage
The next stage for Chia Bia is becoming omnipresent: while the company has had success selling seeds by themselves it wants to get them into a range of products.
"We want them put in jam, you can extract the oil and put it in olive oil, you can do so much with it as an ingredient," he says.
"(Chia Bia) will survive until the end of this year, then what I want to do is grow in all markets by double digits and capture one more international markets. Early next year we will form goals for new products and where we want to take the company."
While he is happy enough leading Chia Bia now, more than 20 years later Rogers' dream is still to one day be an accountant.
"I could see myself getting into accountancy. I genuinely want to be an accountant by 50," he says. "What I do with the company in the next 12 months will determine that.
"If I can turn the company around and I know we are on the track it will be one road, but if I see it stagnate it will be another but we'll worry about that one next year."
This article is part of our weekly series examining the nuts and bolts of businesses. If you would like to see your company featured please email news@fora.ie.