There's still a 'huge gulf' when it comes to securing post-Brexit flights to the UK
The European Commission has announced planned regulations for a no-deal outcome.
MICHAEL O'LEARY'S WARNING of no EU-UK flights in the event of a no-deal Brexit is looking less likely – but pundits caution that the issue hasn't been put to bed just yet.
The European Commission said yesterday that it plans to introduce temporary measures to guarantee "basic" air connectivity between the two jurisdictions after 29 March in the event of Britain crashing out of the union without an exit agreement.
Brussels has committed to introducing a regulation that would ensure the provision of "certain air services" between the UK and EU for a period of 12 months after Brexit.
This is in addition to a separate proposed regulation to validate "certain aviation safety licences" for a nine-month extension period.
However, the commission noted that these measures "only ensure basic connectivity and in no means replicate the significant advantages of membership of the Single European Sky", a decades-old policy that liberalised and consolidated EU airspace.
The planned temporary rules are also "subject to the UK conferring equivalent rights to EU air carriers, as well as the UK ensuring conditions of fair competition", the commission said.
British transport secretary Chris Grayling has already stated that the UK wishes to maintain air access with the European Union after Brexit.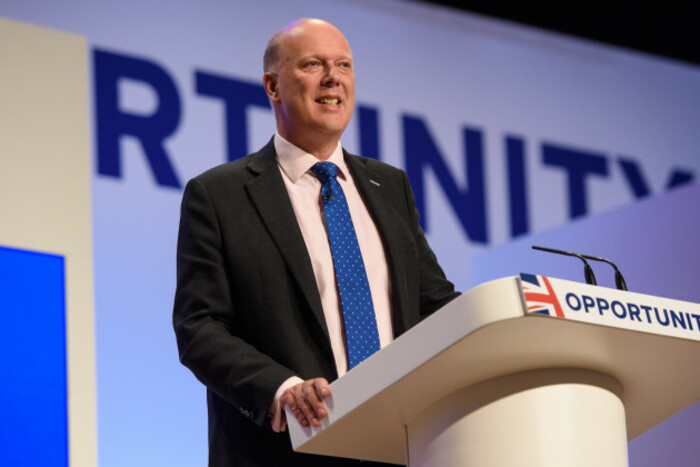 Source: Matt Crossick/Matt Crossick/Empics Entertainment
Analysts reaction
As previously explained by Fora, Ryanair chief executive Michael O'Leary was one of the first airline bosses to openly voice legitimate concerns over the lack of clarity on the future of EU-UK flights.
He famously warned that travellers could be back "chasing the boats" if there was no agreement on air travel rules for when Britain exits the trade bloc.
Aviation commentators have said the EU's commitment to introduce temporary regulations for flights to the UK is broadly welcome – but there is still a question mark hanging over the long-term future of air travel between the two regions.
If Britain exited Europe's single aviation market, it would have to draw up bilateral agreements with individual governments and other regions.
One industry source privately said a loss of flights would devastate both economies – and potentially lead to social unrest – which means UK and EU negotiators are unlikely to use air transport as a bargaining chip.
However, pundits at Goodbody stockbrokers said there is still "a lot of work for both sides to do" to guarantee future flight rights.
Analyst Mark Simpson told Fora that the EU's statement of intent is "a step forward in the level of commitment to maintain the continuation of services".
"It's a small net positive. The UK needs to reply to that. There is still a huge gulf in terms of securing a proper open skies agreement," he said.
Aviation expert Kevin Byrne said the biggest issue facing future travel arrangements is the lack of clarity on whether UK-registered aircraft will be recognised as fit to fly by the European Aviation Safety Agency (EASA), which is overseen by the European Court of Justice.
Brexiteers – who are among the factions in Westminster still likely to reject prime minister Theresa May's Brexit deal – are vehemently opposed to the court.
"If you say you don't recognise the ECJ as the ultimate arbitrator, you can't be in the (EASA) club," Byrne said.
Get our NEW Daily Briefing with the morning's most important headlines for innovative Irish businesses.