The UK wants a 'cross-border trade exemption' so firms can avoid Irish customs checks
But many of Westminster's proposals have already been dismissed as impossible.
THE UK GOVERNMENT has suggested that a 'cross-border trade exemption' should be introduced for small- and mid-sized businesses that operate between the Republic and Northern Ireland.
Westminster stressed in a Brexit position paper today that it does not want to see the return of a so-called 'hard border' that would lead to customs checks between the two regions.
The UK has argued that the introduction of a trade exemption for SMEs would "ensure that smaller traders could continue to operate as they do now, with no new requirements in relation to customs processes".
It is not clear yet which businesses would qualify for the exemption or how exactly the scheme would work, but the British government said that it is an option it "intends to explore further with the EU".
Citing data from the Northern Ireland Statistics and Research Agency, the position paper noted that over 80% of north-south trade is carried out by SMEs.
'Trusted traders'
For businesses that wouldn't qualify for such a scheme, the UK has suggested there should be a "mutual recognition of authorised economic operators" between Britain and the EU.
According to Ireland's Revenue Commissioners, firms that qualify as authorised economic operators – or AEOs – adhere to certain standards set out by EU customs administrations. They tick the box for a number of criteria such as safety standards, financial solvency and compliance with customs rules.
The recognition of "trusted traders" on either side of the north-south border could "allow for simplified customs procedures, such as reduced declaration requirements and periodic payment of duty", the UK said.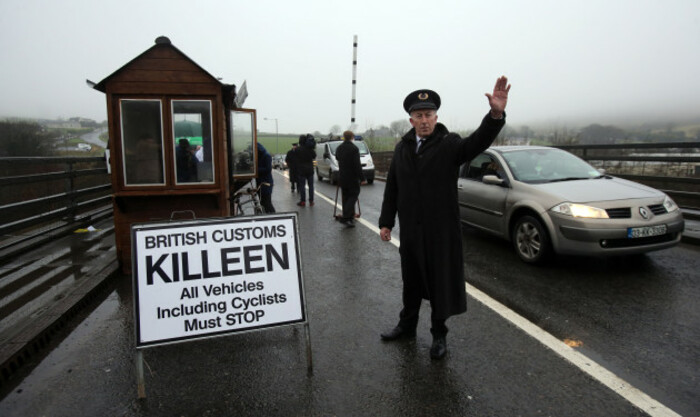 Source: Niall Carson/PA Wire/PA Images
The UK document also said that a "customs partnership arrangement" with the EU would "remove the need for the UK and the EU to introduce customs processes between them".
"This would enable the border between Northern Ireland and Ireland to continue to be seamless in relation to customs and operate largely in the same way it does today."
To ensure that goods that fail to comply with EU trade policy don't slip through the cracks, the UK would need "robust enforcement mechanisms".
"This could involve, for instance, a tracking mechanism, where imports to the UK were tracked until they reached an end-user," it suggested.
"We acknowledge this is an innovative and untested approach that would take time to develop and implement."
The policy paper also called for the retention of the existing Common Travel Area (CTA) between the Republic and Northern Ireland.
"The CTA has proven to be resilient over the years, withstanding legal challenges and new policy and political developments," it said.
"It has been staunchly protected by all its members, and both the UK government and Irish government are firmly committed to protecting and maintaining the CTA and associated rights."
Criticism
EU officials have so far refused to start talks on future trading ties with Britain until certain priority issues are resolved, including how the border between Northern Ireland and the Republic of Ireland will be managed after Brexit.
Minister for Foreign Affairs Simon Coveney warned there were "still many unanswered questions" on Brexit and the best option would be for Britain to stay in the customs union and the single market.
He said yesterday's customs proposals from Britain were "totally unworkable", while a key EU negotiator dismissed them as "fantasy". The UK confirmed it planned to leave the customs union, but called for a borderless trade relationship that would closely mirror the existing setup.
Commenting on the position paper today, business group Ibec said the document was welcome but "a lot of work remains to be done to ensure the proposals are feasible and work for business".
"The recognition of the many unique problems that Brexit presents to Ireland is welcome, but we're a very long way from resolving the issues," Ibec boss Danny McCoy said.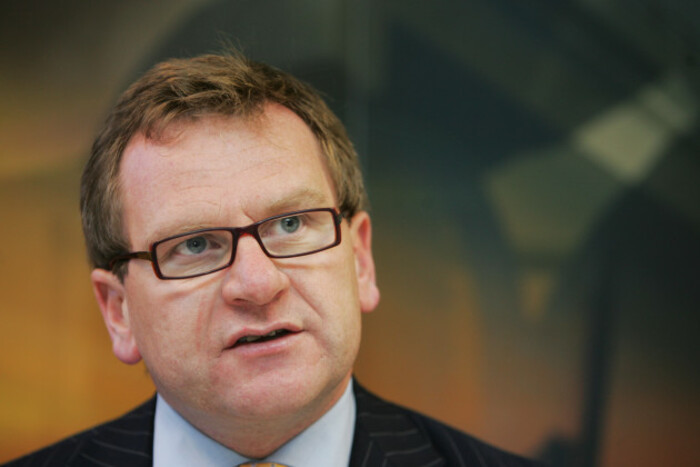 Source: Photocall Ireland
"These are complex problems that require detailed, workable solutions. These could well be elusive if the UK continues to stick to its current hard Brexit trajectory."
The Irish Farmers Association (IFA) voiced concerns about whether it was possible to avoid a customs border between the Republic and Northern Ireland.
"Cross-border trade in agricultural produce encompasses crucial issues such as food safety and animal health," IFA president Joe Healy said.
"If the UK insists on pursuing its own free trade agreements, two divergent regimes would have to operate on the island and it is impossible to see how border checks could be avoided."
Additional reporting AFP.
Sign up to our newsletter to receive a regular digest of Fora's top articles delivered to your inbox.
read more on