After project China, Bord Bia is hunting for the next billion-euro Asian market
The state agency is still at 'square one' in much of the region.
BORD BIA IS on the hunt for people to help it crack the major Asian markets outside China after making successful inroads in the world's most populous nation.
Last month, the state agency issued two tenders looking for experts with knowledge of selling into countries including Japan, South Korea, Singapore, Vietnam and the Philippines.
One details Bord Bia's need for a 'distribution guide' to the area that could offer knowledge of moving food and drink through ports in the region.
The state food board also wants information on potential supply-chain partners for meat, dairy and alcoholic drinks.
A second tender called for a third-party strategy to boost beef, lamb, poultry and pig meat exports into Southeast Asia, Japan and Korea – particularly in relation to consumer demand for products from grass-fed animals.
Speaking to Fora, Bord Bia international markets manager David Kennedy said the region is already a market for Irish exports, but it is very much still at "square one".
"Step aside from food, if you go to these countries and mention you're from Ireland, they might think you mean Holland or Iceland. So Ireland as a country has low relevance in those markets," said Kennedy.
"We're kind of spoiled in Ireland, but a lot of these countries are in a position where they are reliant on imports. Outside of China there are 900 million people, and vast amounts of these economies are growing."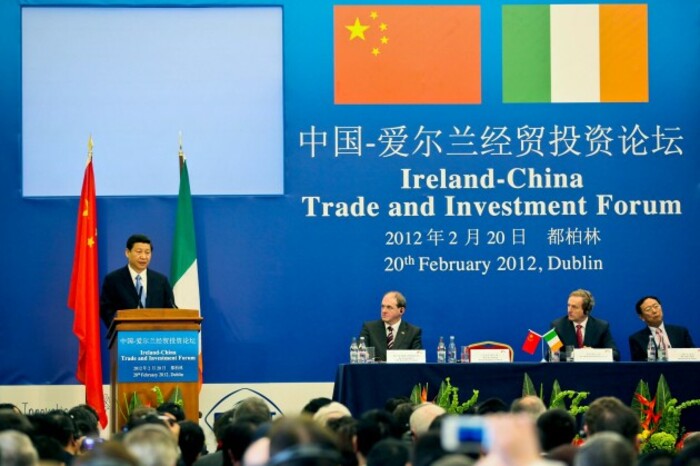 Source: PA Archive/PA Images
China experiment
While China makes up the lion's share of Ireland's food exports to Asia, there has already been significant growth outside the economic giant.
Asia accounted for more than a tenth of Irish food and drink exports in 2016, with the value of goods shipped to the region tipping over the €1 billion mark for the first time.
Nearly three-quarters of that trade was in China, however Irish exports to other Asian markets also grew by 12% to €330 million last year, according to Kennedy.
"The demand started coming from Asia well over five or six years ago, and that's when China kicked in and started importing Irish dairy.
"Dairy and pig meat were pioneers of what went to China first – in Asia pig meat would have been the door opener. So there would already be a legacy of pig meat exports into Japan as well."
Kennedy said the rise in middle-class earners across Asia meant there was likely a significant return to be made for Irish firms.
"When an economy grows people want to feed their family better and they look to protein sources and that may be dairy in the first instance, then you trade up into lower-value cuts of meat and ultimately to high-value cuts of meat.
"In these economies there is also a small portion of the population that are upper class or have a high disposable income. And given the size of these populations, that's a lot of people who want European products."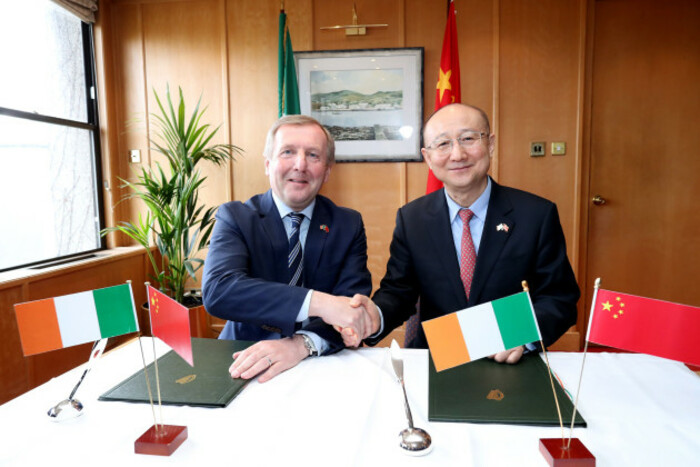 Source: Department of Agriculture/RollingNews.ie
Several years of groundwork
The move to further develop Asian markets is part of a larger push within Bord Bia to expand Irish exports outside Europe, particularly with Brexit looming on the horizon.
The organisation recently issued another tender, which has been awarded, to rank attractive new markets for each food sector, according to Kennedy.
This research will focus on analysing population and economic trends across the world and will give Bord Bia a breakdown of the top countries worth sinking resources into.
As part of the move into Asia, Bord Bia plans to lead a number of trade missions to showcase Irish food.
This November it will bring a cohort of 30 Irish companies to Japan and Korea to raise the profile of Irish food in the respective markets.
"Dairy is the category with the most immediate opportunity. There are less barriers to trade on based on veterinary access," Kennedy said.
"But you can't just decide tomorrow you want to trade beef with Vietnam. You have to go through the process where their minister for agriculture will engage with the Irish ministry.
"It can take four or five years for a trade agreement. So building the Irish reputation is a slow process, but we're working on it."
Sign up to our newsletter to receive a regular digest of Fora's top articles delivered to your inbox.