'There's very little talent': How Ireland's blockchain firms are trying to fix staff shortages
The rapid growth of the nascent technology means universities are still playing catch-up.
AS THE BLOCKCHAIN industry heats up in Ireland, finding skilled staff is proving a bottleneck to many firms' plans to develop the technology.
The country has seen an influx of companies working in the developing industry, creating stiff competition for the relatively few experienced workers in the field.
Firms are funding their own scholarships – as well as training staff from different tech backgrounds – in order to fill skill shortages.
Marieke Flament, European managing director of payments firm Circle in Dublin, told Fora that hiring bottlenecks are common in the industry.
"(It's) not just for Dublin and Ireland, blockchain talent in general there's very little of it," she said.
"There's more and more people who come in (to Circle) and might not necessarily have that on their resume – but they have a very keen interest in it."
However she said there are "massive challenges ahead" in the race for talent because of the delay in blockchain being "picked up" at an educational level.
Blockchain refers to a distributed database managed by a network of computers. While the technology has been deployed in several industries, the finance sector has been the most eager to get involved given its potential for managing and verifying transactions.
Dave Fleming, who heads up Mastercard's R&D lab in Dublin, said more specific training resources, like specialist university courses, would be welcome.
"I think universities have a bit of ground to cover with regards to putting courses in the decentralised and blockchain space out there for students to subscribe to," he said.
Mastercard has been quite active with the technology, announcing 175 new jobs for the lab earlier this year and registering a number of patents for blockchain-based payment systems.
Fleming said both academia and industry had "now woken up" to the technology's potential, however more universities needed to join the likes of Massachusetts Institute of Technology and New York University in offering dedicated courses.
"It's now a fundamental piece of new enterprise technology that can be used by companies for solutions, and we do need more professionals. I think more courses in that area would be valuable over time," he said.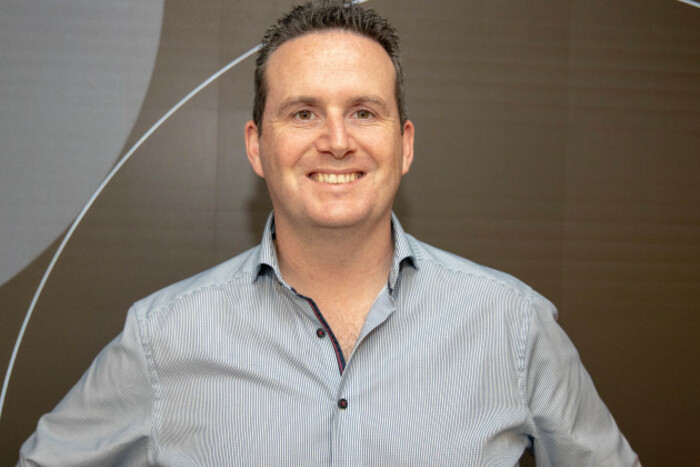 Source: Mastercard
Universities
US blockchain development firm ConsenSys launched its presence in Dublin several months ago and has since been hiring aggressively, with its headcount tipped to reach 110 people by next year.
The company has launched a scholarship programme with UCD, DCU and Trinity College to support computer science students and encourage them to pursue blockchain development, which will open up a pipeline of recruits for it and similar firms.
Professor Donal O'Mahony of the School of Computer Science and Statistics at Trinity said that he has seen increasing interest in computer science students pursuing blockchain projects.
"I know (ConsenSys) has a very big expansion planned, so they will be wanting a lot of people in blockchain – hence the creation of that scholarship," he said.
"We've resisted the temptation to start a dedicated course in blockchain or a dedicated programme, even though I know they happen elsewhere," he added.
Rather than focus too much on one area, the department opts for keeping courses broad – it sees quite a lot interest in artificial intelligence – to let students carve out their own path.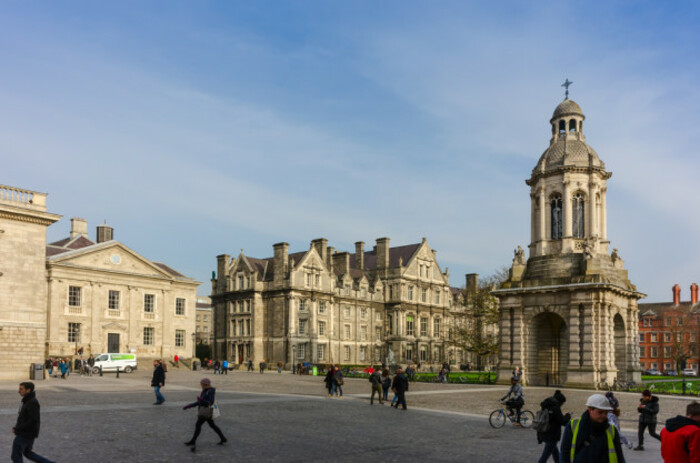 Source: Shutterstock/LesPalenik
ConsenSys was also awarded a tender from publicly-funded training organisation ICT Skillnet to deliver a five-day programme on Ethereum, one of the larger blockchain platforms.
ICT Skillnet's Gerry Doyle told Fora that the body will be running future programmes and will also be looking at training schemes for Hyperledger, a platform developed by IBM.
"Companies are obviously using blockchain, so there's a demand for skilled people in those companies and then there are a lot of other companies that are looking at it or exploring the possibilities," he said.
"There's a current demand to be met, and a future demand."
Diverse skills
Blockchain remains a new technology, one that came to the fore with increased trading in and publicity around bitcoin. The underpinnings of the cryptocurrency were laid out in a white paper published just 10 years ago.
Industry and enterprise awareness of the technology, and its potential applications, didn't emerge for several years more.
"Finding people with 10, 15 or 20 years' of blockchain experience is clearly not possible," Mastercard's Fleming said.
"What I find is you look at people that have distributed computing or decentralised computing experience and then look for their pivot and interest into blockchain. They're the types of people we look at quite heavily."
Fleming's own background is in decentralised computing, working with systems spread across numerous software and hardware platforms.
"We find people with that background can be very effective very quickly. We're always looking for people who want to learn, want to extend themselves so we get a mixture of people with a decentralised or distributed computing background."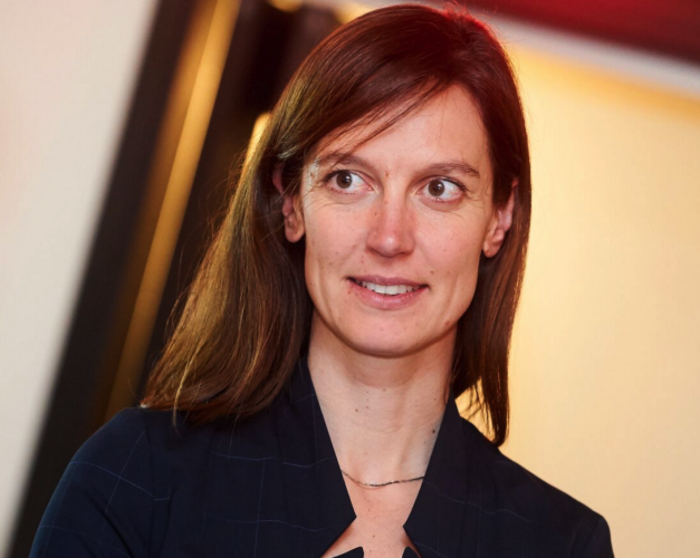 Source: Circle
Circle's Flament said recruitment in the blockchain and cryptocurrency space needed to be more "creative".
"What we look for generally is more the right skills and then a super-keen interest in blockchain. What that means is knowing the ecosystem, owning cryptocurrencies, having tried different projects," she said.
Circle, which employs 35 in Dublin, runs in-house training to stay abreast. It also has a dedicated recruitment officer in Dublin to organise meetups with prospective talent and liaise with universities.
Flament added that she would like to see more efforts to improve diversity in blockchain and cryptocurrency to avoid a repeat of the diversity challenges that have dogged the wider tech industry.
"One of the biggest challenges is just having a diverse talent pool and right now we're not seeing that at all," she said.
Sign up to our newsletter to receive a regular digest of Fora's top articles delivered to your inbox.