A high-profile property mogul is putting cash into Dublin bike-sharing startup BleeperBike
The funding from Bartra Capital will go towards adding electric bikes to the 'stationless' network.
MONTHS AFTER SECURING its licence to operate in Dublin city, bike-sharing startup BleeperBike has bagged an investment from property mogul Richard Barrett.
The 'stationless' bike startup has received a €75,000 cash injection from one of his firms Bartra Capital, based in Hong Kong, according to recent company filings.
BleeperBike's app allows users to locate and unlock its bikes around the city centre. The startup competes directly with the council-operated Dublinbikes scheme, which operates via fixed bike stations around the city centre.
Chief executive Hugh Cooney told Fora that Barrett saw potential in his company's business model.
"He spent a lot of time in China and sees how successful stationless bike sharing is going there, so he backed us to make a success of it in Ireland," he said.
Cooney added that the money would go towards introducing electric bikes into the company's fleet.
"At the moment, we just have the standard push bikes in our fleet, so we're spending a lot of time developing and figuring out a suitable electric e-bike version that can be used for bike sharing."
Property developer Barrett was a co-founder of Celtic Tiger-era firm Treasury Holdings, alongside prominent developer Johnny Ronan.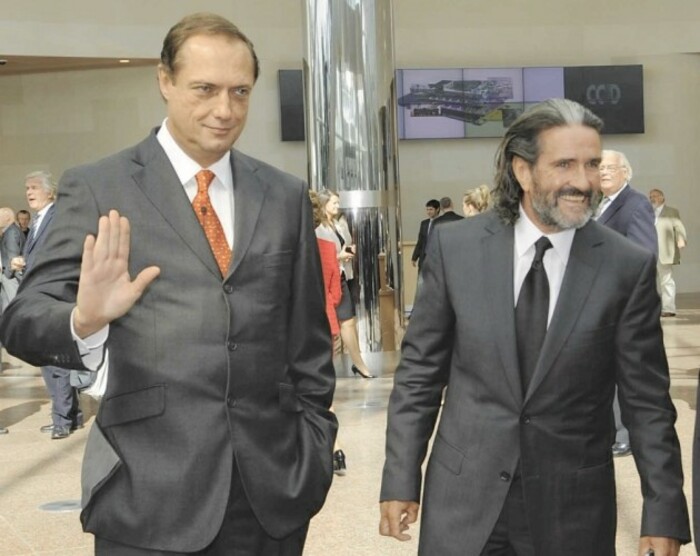 Source: Laura Hutton/RollingNews.ie
Barrett's Bartra Capital Property Group is currently in the process of building several commercial and residential developments around Dublin, including a high-rise office project in the docklands.
The developer also secured planning permission late last year to erect a seven-storey apartment building in Stoneybatter

While the Bartra funding is a standalone investment, BleeperBike's Cooney envisions that the company will soon look to raise a bigger round that's "close to a million". He has already ploughed a significant amount of his own funds into the venture.
Expansion
BleeperBike hit some road bumps in getting its service up and running. Its launch was delayed in 2017 when Dublin City Council deemed that it didn't have permission to operate.
It finally secured its licence from the council in May alongside another firm, Urbo, after bylaws were introduced to allow for the dockless schemes.
Cooney said that the company has 500 bikes on the streets so far and has plans to launch in other Dublin jurisdictions.
"We're actually launching in Blanchardstown with Fingal County Council this month. We have pilots up and running in south Dublin, in Dún Laoghaire, as well," he said.
BleeperBike is also placing its bikes in third-level colleges to appeal to students in UCD, DCU, Trinity and Blanchardstown IT.
"The focus for the next couple of weeks is getting ready for students coming back in September," he said.
"The colleges obviously own the bike racks on their property rather than the council area they're in, so we have permission and agreement with the respective colleges to put bikes on their campuses."
While the stationless bike system is new to Ireland, it has already been in place for several years in countries like China – where saturated markets have led to large numbers of bikes being dumped.
Sign up to our newsletter to receive a regular digest of Fora's top articles delivered to your inbox.