Big and getting bigger: Blanchardstown shopping centre is expanding again
The plans will add nearly 10% to the centre's retail space.
BLANCHARDSTOWN SHOPPING CENTRE'S owners have lodged plans for the second major expansion of the facility this year.
Earlier this week Multi Corporation – a subsidiary of US giant Blackstone Real Estate –lodged a planning application with Fingal County Council to reconfigure and extend Blanchardstown Centre's 'red mall'.
If permission is granted, the 100,000 sq ft development would create a major new 40,000 sq ft unit, as well as 18 extra standard retail units. It would add nearly 10% to the centre's existing retail space.
Multi Corporation said that "a number of" existing tenants will be relocating to facilitate the development.
It is estimated that the project will cost around €40 million and result in enough extra space to support 300 new permanent workers when completed. Some 5,500 people are currently employed at Blanchardstown Shopping Centre in its various outlets.
The development of the red mall is the second major planned expansion announced at the centre within the last few months.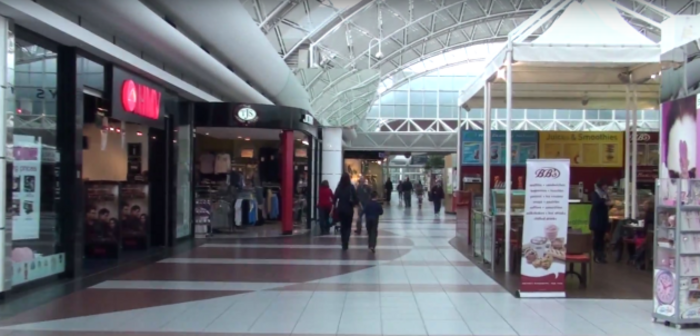 In May, Multi Corporation applied for permission to build a 60,000 sq ft development that would create several large retail units on the lower and upper levels of the central mall.
It is estimated that the central mall project would cost about €15 million and would provide space for 150 new workers.
Managing director of Multi Ireland Dominic Deeny said that both the red mall and central mall developments "will provide the range of unit sizes and configurations that retailers seeking a presence within (the centre) require".
Sold
Blanchardstown Centre was sold to the Blackstone subsidiary last year for €945 million - the most expensive single property deal in Ireland's history.
[embed id="embed_2"]
However a Fora analysis earlier this year found that the number of unoccupied shops at the shopping centre have reached their highest levels since the recession.
According to figures compiled by property agents Lisney, there was just one unoccupied unit at Blanchardstown Centre in the final months of 2016.
However, Fora learned that there were nine unoccupied stores as of the start of April.
Sign up to our newsletter to receive a regular digest of Fora's top articles delivered to your inbox.