Bikelink hopes its Sligo launch will be a blueprint for bike-sharing in smaller cities and towns
The business is talking with 14 other councils about launching programmes.
BIKELINK, A SLIGO-BASED bike sharing company, is launching its bikes in the Connacht city this summer in the hopes of proving a model for such programmes in the regions.
The company recently secured a contract from Sligo County Council – the scheme was put out to tender in February – that will see the company roll out 50 bikes initially, with plans for up to 100.
Bikelink is hoping to replicate the success of stationless bike-sharing schemes seen in larger cities but in smaller towns and rural areas.
Its bikes are located and booked through an app. A similar programme is run in Dublin by Bleeperbike. 
Jarlath Gantly, the managing director of Eco Travel, which runs Bikelink, said the business ran a pilot in Sligo last year that proved that there was a market in the city.
He said the company evaluated local surroundings such as industrial centres where workers could use the bikes or tourism attractions and hotels for visitors to the area.
He added that the Sligo programme won't just focus on the short commuter journeys, typically seen in bigger cities, and has built its own bike that will be suitable for more rugged trips.
"Once you start coming out into rural Ireland, you're dealing with a different geographic spread, the terrain is different," he explained.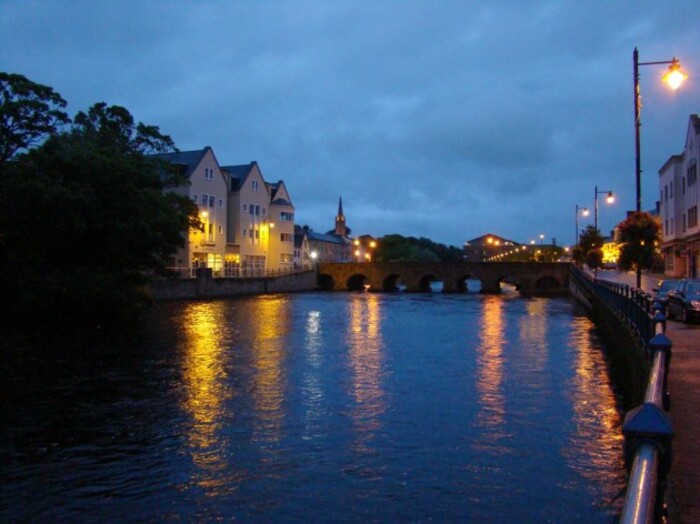 "We've gone to Holland and designed a new bike from the ground up. Essentially the bike is a much higher spec, we have larger wheels and air-filled tyres as opposed to solid rubber," he said. "We have larger carrying capacity, stronger lights, larger frame, more comfortable saddle."
The bikes are due to be rolled out in July, with a business model of sponsorships and revenue from bookings.
The fees will be "very much aligned with local and international charges".
Blueprint
Gantly envisions rolling out Bikelink programmes across the country and said the company has had expressions of interest from 14 different councils.
"We have essentially been travelling the country selling our wares. We've been knocking on the doors and introducing the scheme to councils the length and breadth of Ireland," Gantly said.
Councils were initially sheepish about how the schemes would run in their localities and the costs involved.
Gantly said that Bikelink shoulders much of the cost of getting bikes on the street rather than councils footing the bill.
In Sligo for example, its contract is a concession agreement where the council provides no budget but Bikelink retains all revenue and makes an annual payment to the council.
"(Councils) are a bit restrained, they don't know what's involved, how is it going to work, what is the potential negative feedback or pitfalls for the council but once we can demonstrate that there are none, it's very much a bonus for the local environment, they seem very enthusiastic."
Get our NEW Daily Briefing with the morning's most important headlines for innovative Irish businesses.