Dublin startup BidRecruit is taking the 'pain points' out of recruitment
In our weekly Startup Scout series, Fora picks out the latest promising companies emerging in Ireland.
Founders: Caroline Gleeson and David Banaghan 
Funding: €500,000 from angel investors and Enterprise Ireland
Elevator pitch: making headhunting easier for companies
Status: launched in Ireland and Britain  
CAROLINE GLEESON WAS a tech recruiter at Morgan McKinley where she got some valuable experience into the challenges the recruitment industry faces.
"It's where we came up with the whole idea for seeking out a solution to improve the recruitment process," she says.
Gleeson found that the recruitment industry and its processes weren't quite keeping pace with other sectors that were going through intense digitisation.
"We just felt that it was a little bit dated. Around that time Airbnb, Uber and Mytaxi, all these marketplace apps were getting a lot of traction," she says. "Quite traditional industries were being revolutionised by this technology. That was really the inspiration."
This would be the spark for her startup, BidRecruit, founded in 2016 alongside David Banaghan.
More recruitment is coming in house, she says, and companies need tools at their disposal to be effective – a need that BidRecruit is trying to meet with its own service.
"I think the fact that we are recruiters behind the app has really worked in our favour because we know the pain points," she says.
"We've recruited ourselves and we've built a tool to make anyone in any company a headhunter, to give them the tools to go out and find the talent that they need quickly and efficiently."
Smart hiring
BidRecruit helps companies track applicants through the recruitment process, from application, to interview to hire.
Companies that are hiring can sign up, create a profile and post jobs via BidRecruit that gets pumped out to several job boards and social media channels.
"A candidate will see the job advertised on Facebook or on Indeed and they in turn apply for the job," Gleeson explains.
"Then all of your applicants are coming onto BidRecruit, onto one centralised platform, they're source-tracked so you know exactly where everybody is coming from."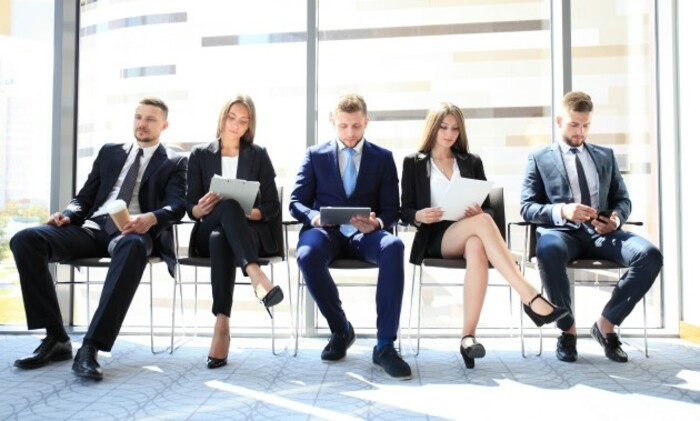 Source: Shutterstock/tsyhun
Recruiters and managers in the company can manage each applicant in various stages and score their skills and capabilities to rank who is the best.
"There's interview scheduling, there's candidate scoring, you can measure a candidate on hard skills and soft skills through tailored scoring. There's also interview scoring. There's a lot of different filtering and scoring going on throughout the process from beginning to end."
Gleeson says it makes for smarter hiring as companies know exactly where the applicants are coming from and can evaluate them more intently – cutting down on the time and resources lost when hires don't work out.
Business model
BidRecruit, which has raised €500,000 from angel investors and Enterprise Ireland, is a software-as-a-service (SaaS) model – charging monthly and yearly subscriptions for companies depending on their size and uses. It has launched so far in Ireland and the UK.
[embed id="embed_2"]
"We have basic plans for small companies that are recruiting infrequently. That would be just under €1,000 (per yer) and then we would have more advanced plans that would be based on job volume and features and they would go up to about €6,000."
Gleeson says that mid-sized companies are a prime target for BidRecruit.
"Anywhere between 50 and 500, or up to a thousand, employees would be our sweet spot and definitely in industries like hospitality and retail, private healthcare, facilities management, security. It tends to be a little bit more volatile."
The company has nine people at its Dublin base and a two-person tech team in Brazil – the latter a result of the tough skills market for tech workers in Dublin.
The UK has also become a busy market for the startup, she says, as it's a little more accustomed to new recruitment technologies.
Now BidRecruit is looking further afield and has put two staff in Poland with a view to launching there.
"It has a lot of similarities to Ireland five to six years ago when we started out here. A lot of things ticked the box."
Get our Daily Briefing with the morning's most important headlines for innovative Irish businesses.