The Limerick firm turning chicken manure into energy has sealed millions from investors
BHSL expects to have €7 million before March to fund its expansion.
A LIMERICK-BASED COMPANY that turns chicken waste into energy is likely to complete a multimillion-euro funding round by the end of the month.
Founded by farmer-turned-entrepreneur Jack O'Connor, agri-tech firm BHSL makes a technology that turns poultry manure into a source of fuel and heating for farms.
O'Connor told Fora that over the coming weeks, the company is set to surpass a €7 million funding target laid down last year.
He said the entire effort was tipped to close at the end of February and the firm had received one "very substantial" sum from a New York-based backer, although he declined to name any investors.
Recent company filings show BHSL has already secured nearly €4 million since launching the round.
Expansion
The company said last year that it was raising the millions to help boost its global sales presence. It appointed corporate finance firm Focus Consulting to lead the capital raise.
A portion of the money was to be earmarked for the firm's research and development arm so it could explore whether the technology can be used for other waste materials like mushroom compost.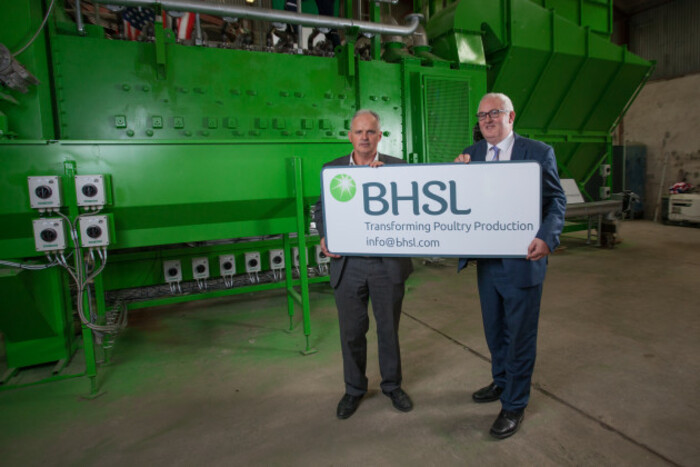 Source: BHSL
O'Connor – who heads up BHSL's R&D unit – said the firm has already "gone on that journey" to create a combined heat and power product that uses other farm by-products to make energy and will launch it over the next three months.
He said the UK market is "quite vibrant", where six farms have adopted BHSL technology and six more will come on stream by the end of March. The firm has done "quite a bit of work" in Poland and Holland too, where it hopes to expand.
BHSL is also focused on "putting foot soldiers on the ground" and making sure it has representatives in key markets like the US and the Middle East.
On Monday, the governor of the US state of Maryland, Larry Hogan, will visit a farm that has adopted BHSL's system. The state's agriculture department committed almost $3.8 million to try out the technology last year.
'Unique technology'
In October, BHSL appointed ex-Kerry Group chief executive Denis Brosnan as its chairman. At the time, Brosnan said he was "hugely impressed" by the firm and believes it has "a unique technology that has the potential to transform the global poultry industry".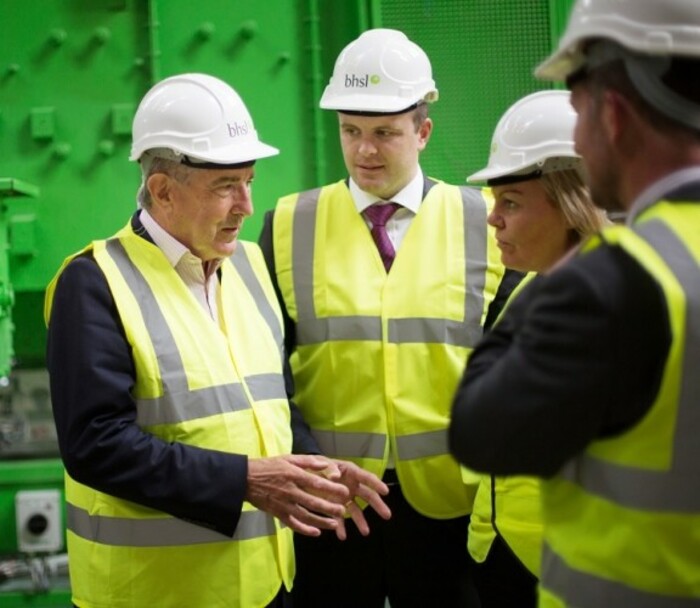 Source: BHSL
Speaking to Fora previously, O'Connor said the idea for BHSL evolved after his family-owned poultry farm was going to be shut down because of a ban on spreading chicken manure in the west Limerick region.
He tested the idea with a combustion unit on his own farm and the business grew from there.
BHSL employs 28 people from its headquarters in Ballagh, County Limerick.
read more on