Irish bookmakers have offloaded their gambling site set up to rival Paddy Power
Independent bookies launched the loss-making Betpack in a bid to match bigger competitors.
A GROUP OF well-known Irish bookmakers have sold a gambling website that was set up to be a challenger to indigenous betting giants Paddy Power and Boylesports.
In 2009, seven of Ireland's largest independent bookmakers joined forces to launch BetPack.com.
It was hoped that the new website would help the independents to compete with the online offerings of the two Irish gambling giants, which are easily the largest indigenous players.
At the time it was seen as a significant move in the industry that could give smaller bookmakers the ability to muscle in on the online betting market.
However the website failed to catch fire in Ireland and the independent bookmakers behind the venture have since stepped away from the initiative.
The seven firms that initially launched BetPack were Bambury, Hackett, John Mulholland, Terry Rogers, Pat Toolan and Track and Tully, which all promoted the site in their stores.
At the time the companies had more than 180 outlets across the country between them, however many of the companies have struggled in the intervening years as small bookmakers have been increasingly squeezed by the likes of Paddy Power.
For example, Hackett's has gone into liquidation, while Boylesports has acquired several outlets from Bambury.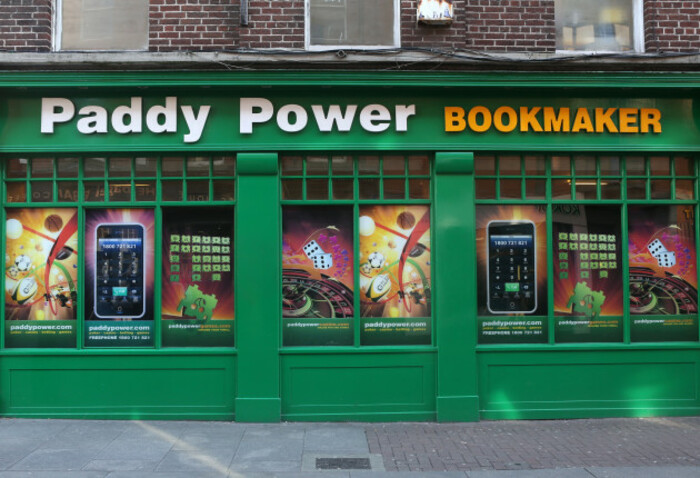 Source: Sam Boal/RollingNews.ie
Losses
Records show that the company set up by the bookmakers to operate the website, Collegewood Street Ltd, has racked up large losses. Its most recent accounts show that it was €1.2 million in the red.
The independent bookmakers have now decided to offload the site, selling it to Sports Betting & Gaming Limited along with its branding and customer base. Collegewood Street is due to be liquidated.
A spokesman for BetPack confirmed that there is no more Irish involvement in the running of the website, which continues to operate. Sports Betting & Gaming is a privately owned, Malta-registered firm.

Transition phase
The BetPack spokesman said the site's new owner "is a business-to-business company that provides services to BetPack".
"There are still a few betting shops (that promote the site in Ireland), but there is no more Irish involvement," he said.
"BetPack does have customers in Ireland, but (the numbers are) not huge. There is no marketing for the site going on at the moment.
"BetPack is in a transitional phase and will be releasing a new website in the coming weeks making vast improvements to its product and services."
The end of Irish involvement in BetPack illustrates the difficulty that independent bookmakers have had staying afloat as more gambling customers flock online to giants with huge marketing budgets and brick-and-mortar chains struggle.
Sign up to our newsletter to receive a regular digest of Fora's top articles delivered to your inbox.