This café owner has turned a Facebook group into a recruitment agency for baristas
First Draft Coffee's Ger O'Donohoe wants to help legitimise 'coffee as a career'.
THE FOUNDER OF a café that facilitates barista training workshops has launched a recruitment agency specialising in coffee shop work.
First Draft Coffee's Ger O'Donohoe – who operates the café in Filmbase, Temple Bar, and was the first manager of Colin Harmon's popular 3FE shop – said FDC Recruitment has been a year in development.
The businessman decided to branch out into the recruitment space following on from the success of a small coffee jobs board he set up on Facebook, which has nearly 5,000 members.
"Around the same time we got the space in Filmbase a year and a half ago, we set up a Facebook group called 'Dublin coffee jobs' and it ended up being the place would find a lot of their staff," O'Donohoe told Fora.
He said he hopes the recruitment agency will help make barista work more attractive as a long-term career option and not just a temporary job for the likes of college students.
"I want barista work to be recognised like it is in Australia as a career choice," he said.
"It is slowly changing (here). As a business owner, I know a great barista behind the counter can make or break your business. If that doesn't validate how important baristas are, I don't know what will."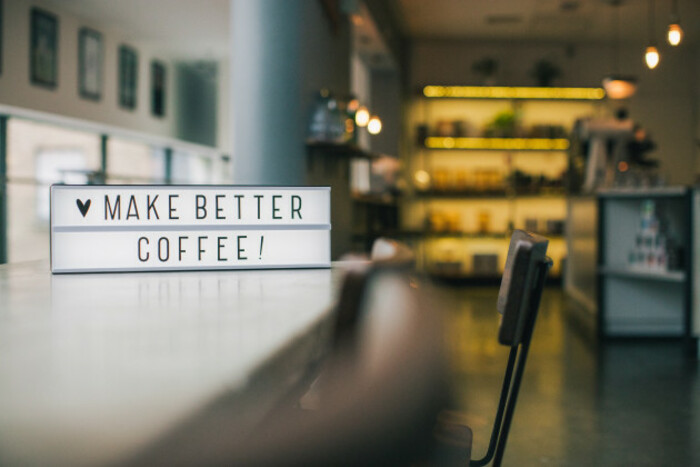 Source: Mark Duggan
Service
According to O'Donohoe, the service will work similar to the Facebook page: baristas will be able to post their CVs on FDC Recruitment's website, while cafés can advertise positions available.
He added that he wants to grow the business further by specifically looking after recruitment for Irish coffee companies – who will pay FDC Recruitment to headhunt baristas to fill job vacancies. Current clients include 3FE and coffee roasters Cloud Picker.
"I chatted to a lot of coffee businesses about what they would like from a service like this and pretty much everyone was on the same page," O'Donohoe said.
"The companies want more time to focus on their business and less staff turnover. So we can look after the training. One thing that sets us apart is the ability to assess baristas that are signing up for work."
O'Donohoe said FDC Recruitment will test the capabilities of baristas who register with the service to check if they have the skills required for a barista job.
Demand
At the moment, the business is a "one-man show" with O'Donohoe running most of the operation with a little bit of help from others in the background.
O'Donohoe said there is competition from other recruitment agencies that focus on the hospitality sector, but he feels there is room for a niche service like FDC Recruitment based on the volume of people in barista training courses nationwide.
"I'm education coordinator for Specialty Coffee Association in Ireland, so I know we're up 60% on the amount of barista courses being run this year," he said.
"It shows how many more people are interested in coffee as a career. We've been working with those courses since 2009 and the idea has been to standardise training and what people do."
Sign up to our newsletter to receive a regular digest of Fora's top articles delivered to your inbox.