This Dublin startup wants to help people skip the lunch queue
As part of our weekly Startup Spotlight series we profile Bamboo.
THE ON-DEMAND FOOD sector appears to be sewn up by the major established players, but an Irish startup thinks there's one part of the industry JustEat and Deliveroo have neglected.
Luke Mackey and Alan Haverty, co-founders of Bamboo, have developed a service which allows people to make an order from a local food business, receive a notification when their order is ready and essentially skip the queue when they pick it up.
"It's a different need," Mackey tells Fora. "Deliveroo is an external service, bringing something to you. We see ourselves as internal on-demand.
"If I'm in an area where I'm surrounded by local food businesses, I'm not going to use Deliveroo for something that's a two-minute walk away from me. But I still want to get my order quick."
Based out of the National College of Ireland business centre, the startup was set up in May last year and has six staff on its books.
The company, which has received backing from Enterprise Ireland, had its soft launch last February and has signed up 36 partners in Dublin city centre. It takes a commission on each order placed through the app.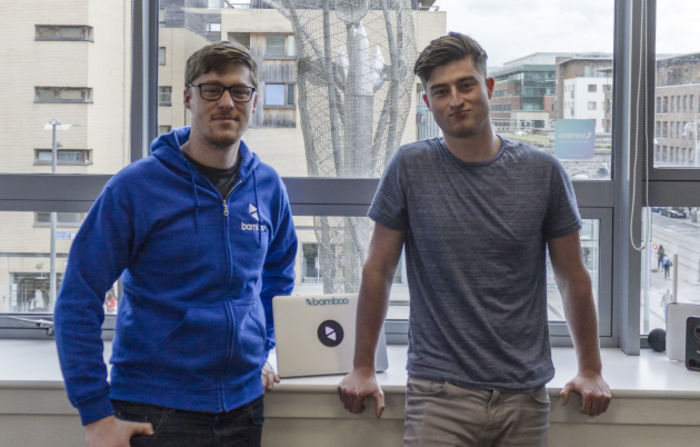 Source: Bamboo
Mackey says that the startup has changed tack several times since it started out and now wants to recruit corporate clients rather than appeal directly to consumers.
"We were going at the problem from a business-to-customer standpoint, which is really hard to do.
"But in March and April, we noticed our users are mostly working in these big corporates. So why are we going directly to them, which is expensive to do, rather than straight to the corporates to do deals?"
He says the company is pitching itself to large financial services firms and tech firms in Dublin as a service they could use as a perk for staff.
Last month, Bamboo also rolled out its service with Dublin city centre colleges, where cafés and restaurants can now offer deals to students.
"We are trying to offer it now as a perk where if you work for KPMG or JP Morgan, Bamboo is something they offer their staff as an incentive. They can say if you work with us you don't need to wait in queues and just skip it using Bamboo."
'Worst time'
The startup is on the verge of closing a seed funding round, a process which Mackey says had a steep learning curve.
"Seed capital is not easy to come by in Dublin, I've found it's completely angel investor driven," he says.
"We started raising around May, which is the worst time because it's summer. People are hard to get a hold of and nail down. They don't jump back into investing until around now, which is why things have accelerated and we're ready to close."
He says the amount being put into the company is yet to be finalised, but it has commitments from private investors to pump up to €400,000 into Bamboo.
Mackey says he has found that people make a lot of loose promises when it comes to investing.
"It's just there are a lot of tyre-kickers out there. You give them all your time and then when it comes down to it they say they'll wait until the next round."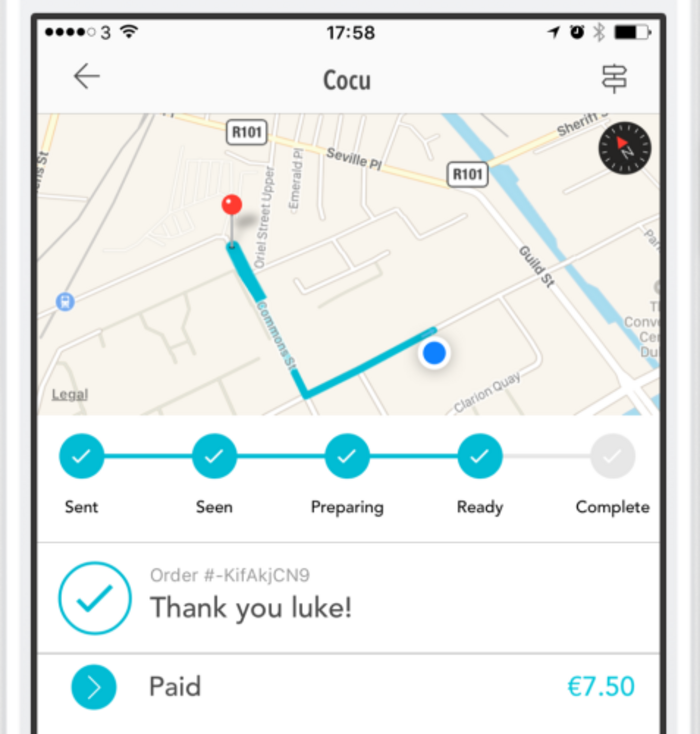 The funding will be put towards solidifying the startup's Irish presence and also fuel expansion into other parts of the country such as Cork city.
But Mackey says the company is also eyeing up lucrative international markets with large business districts.
"We're being advised by Stepping Stone, an investment advisory firm that has just come into Ireland but is based out in Singapore. So we're looking at Singapore as an option for expansion.
"By March next year, hopefully we will be soft launching in Singapore. We've already had help from Enterprise Ireland to help generate partners in the city and have some eager to help us."
Sign up to our newsletter to receive a regular digest of Fora's top articles delivered to your inbox.