Two Italian tech developers with a sweet tooth have launched Ireland's 'Just Eat for cakes'
Online marketplace Bakenet started taking orders last month.
A PAIR OF Italian tech developers have launched an online marketplace that helps small Irish bakeries get a foothold on the world wide web.
Alessandro Orlandi and Fabio Querin, the co-founders of Bakenet, first met in college. They both moved to Dublin within the last four years to work for international tech firm MyWebGrocer.
Once they got to the Irish capital, the pair decided to resurrect a three-year-old food-sharing concept they had been working on back in their homeland, according to Orlandi.
"The project we started in Italy was a food-sharing platform. The idea was that people who like to cook could do it for people who don't like to cook or don't have time. Like myself and Fabio, but in particular me," he told Fora.
"We made it and then decided to change it. The startup world is like that, maybe you create a project and nobody wants it and you're left with it.
"But then customers told us it would be amazing if they could use it for baked goods."
The new service started taking orders last month and so far has commitments from five bakeries to fulfill orders. The platform only connects customers and bakeries and does not provide delivery services itself.
According to Orlandi, bakeries don't pay a monthly fee to have their goods appear on the website. Instead Bakenet takes a 12.5% commission from each transaction on its site.
"We do marketing and manage the online presence for the bakeries and bring new customers to their bakery," he said.
"It's difficult for small bakeries to build a website. There are big bakery companies that have the money to do it, so small bakeries struggle to compete and be visible."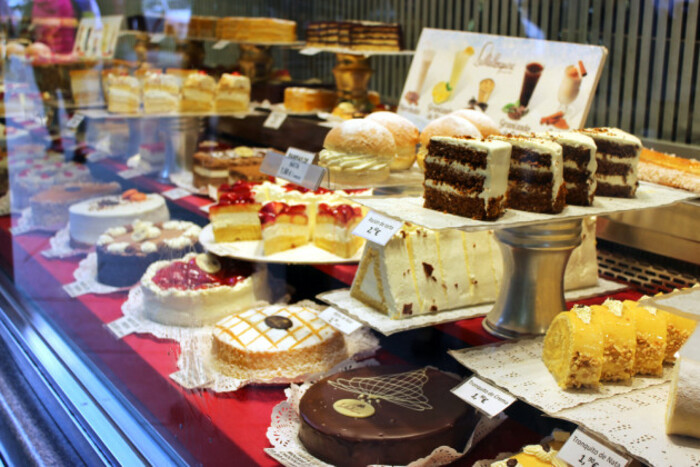 Source: Shutterstock/Gardenia Pantoja
Newbies
At the start of the project, neither Orlandi nor Querin had any experience in the baked goods industry.
The two Italians both come from tech development and IT backgrounds and each holds a masters degree in computer science.
Orlandi said he and his co-founder just wanted to launch some kind of business, and the idea behind Bakenet was the one festering in their heads.
With the service now taking orders, Orlandi said he is focused on adding new features to help Bakenet stand out from its main competition.
"Our biggest competition is the likes of Dunnes Stores or SuperValu, where people go to buy their cakes," he said.
"We want to make a feature to give our users a chance to get a quote for their requests. I hope it will be ready in a couple of months and will be able to cater for customers' personal requests.
"So if you have a special order, you can get a cake for a 50th birthday or anniversary."
Uber for bakeries
Bakenet is another concept in a long line of 'Uber for X'-style ideas. It has also followed in the footsteps of other on-demand food-ordering services like JustEat and Deliveroo which give small food retailers a presence online.
However Orlandi is reluctant to compare Bakenet's model to Uber's international ride-sharing service that allows anyone with a car to become a driver. Instead, he likened his company to the "Booking.com for cakes".
"I wouldn't say we're like Uber. All our bakers need to have the certificate that they are able to sell baked goods. So I wouldn't associate myself to Uber only for that."
[embed id="embed_2"]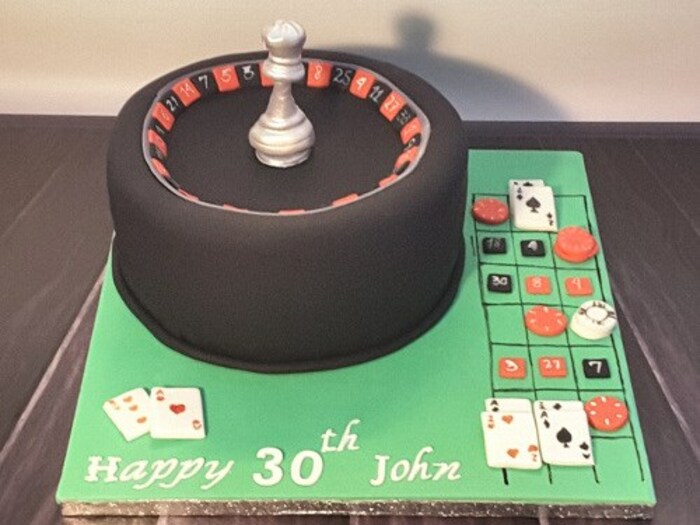 Source: Bakenet
He added that the sharing-economy model used by the likes of Uber for its operations in the US and other foreign markets could be an option for the company in the future – but not now.
This could see hobbyist bakers who do not have a business allowed to sell their goods via Bakenet.
"Yes, in the future, we could consider having premium bakers or normal bakers," he said.
"There are a lot of people who like to bake and maybe they want to share their goods. But for the moment, we don't want to run into any legal issues. So our bakeries are all certified to sell cakes."
Two full-time jobs
Both Orlandi and Querin have bootstrapped the company to date, putting €5,000 into the development of the website and marketing material to reach out to both customers and small bakeries.
Right now, the pair still work full-time and run Bakenet in their spare time, but they have hired a bakery manager to source new partnerships for the company.
Orlandi said he would like to eventually work full-time on the business once it has a steady flow of users.
He added that they want to secure a co-working space soon because they lack a permanent home for the firm, but even expenses like that are scrutinised.
"At the moment we want to see how the business is going to grow both from a bakery and customer perspective," he said.
"I'm pretty confident we won't need funding and I would prefer to bootstrap it, but we are thinking a lot about another option which is fundraising.
"The fact we are working has helped us because if we don't received orders, it's not a big problem. If we needed to rely on the orders, we couldn't live off the business."
Sign up to our newsletter to receive a regular digest of Fora's top articles delivered to your inbox.