An Ireland-based firm on Forbes' fintech watch list is headed for liquidation
Aztec Exchange raised $3.5 million in funding and planned to create 100 jobs in Dublin.
FANCIED IRELAND-BASED fintech startup Aztec Exchange is due to go into liquidation less than a year after it was picked for a Forbes list of the most promising firms in the sector.
The company was set up in Dublin five years ago. Its main service, PayMe, allows finance providers to bid for firm's unpaid invoices through an online marketplace.
It was founded by former Morgan Stanley executive Edwin Hagan-Emmin. In 2013, the company announced that Dublin would be the headquarters for the company, which also has operations in Los Angeles and Miami.
However the company, which recorded a $3.5 million loss in its latest accounts, has called a creditors meeting later this month with the intention of appointing a liquidator.
A recent notice said PwC partner Declan McDonald was expected to be appointed to wind up the company at the meeting. The company did not respond to Fora's requests for comment and its phones in both Ireland and the US went unanswered today.
In November, Forbes named the company on a list of 50 fintech companies to watch alongside payments behemoth Stripe, which was founded by Limerick brothers Patrick and John Collison.
At the time of its Irish launch, Aztec Exchange said it would make €2 billion in credit available to Irish businesses and the would bring 100 jobs to Dublin. The most recent accounts for the company state that it employed an average 14 staff during 2015.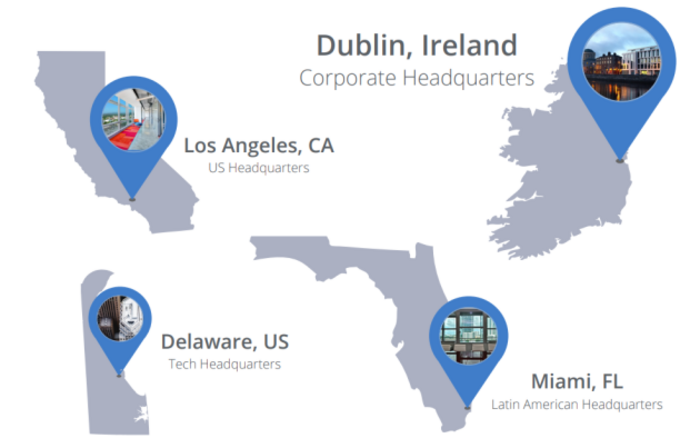 Source: Aztec Exchange
Speaking in 2013 to RTÉ radio, Aztec Exchange head of business development Colm Devine said the company planned to focus on the Irish, Greek and Spanish markets before expanding to Asia.
Funding
Aztec Exchange launched its invoice bidding service in May last year and announced at the time it had "numerous additional partners" to announce in the coming months.
Last year the international company also received a funding boost when it netted millions in venture capital funding from an Asian investor. The round of investment worth $3.5 million was led by Singapore-based Maya Capital Pte.
Three of the company's directors have addresses in Singapore, while Hagan-Emmin is based in the US.
The most recently filed accounts for the Aztec Exchange group, for which the Irish company is the parent, show it made a loss of $3.6 million during the year ended 31 December 2015.
A note from the directors said that the firm signed a $15 million working capital loan agreement in January of this year with Maya Capital that would fund the company's day-to-day operations, with $1 million drawn down immediately.
The directors said this would be sufficient to fund the business for the next 12-month period.
Sign up to our newsletter to receive a regular digest of Fora's top articles delivered to your inbox.