Here's what we know about the crisis facing Limerick's Aughinish Alumina
US sanctions against Russia are threatening hundreds of jobs at the refinery.
US SANCTIONS AGAINST Russia have been making headlines over the past few weeks as the Trump administration aims to crack down on alleged corruption among the country's wealthy elite.
Earlier this month, the US treasury department unveiled a list of "oligarch-owned" companies that American firms would be prohibited from doing business with from June onwards.
However, the announcement also had a major effect closer to home, threatening hundreds of jobs at Limerick's Aughinish Alumina.
But why has a refinery in the south-west of Ireland become caught in the crossfire between the US and Russia? Here's what we know so far:
What's going on?
Aughinish Alumina's parent company, Rusal, is owned by Russian billionaire Oleg Deripaska – one of a number of senior figures currently being targeted by the Trump administration.
On 6 April, the US Treasury Department said that it was introducing sanctions against 12 companies with links to Russian president Vladimir Putin, including Rusal.
US treasury secretary Steven Mnuchin said that the move was in reaction to the Russian government's engagement in "a range of malign activity around the globe", citing attempts to "subvert Western democracies" and "malicious cyber activities".
"Russian oligarchs and elites who profit from this corrupt system will no longer be insulated from the consequences of their government's destabilising activities," he added.
The announcement spurred immediate fears over the future of Limerick's Aughinish Alumina plant.
Anglo-Australian miner Rio Tinto, which is one of Aughinish's main suppliers, announced that it was reviewing its trading relationship with Rusal and could pull out of current supply arrangements.
It then was reported that other suppliers and banks could also be forced to sever ties with the company, threatening the availability of raw materials and cash for the Russian firm's operations.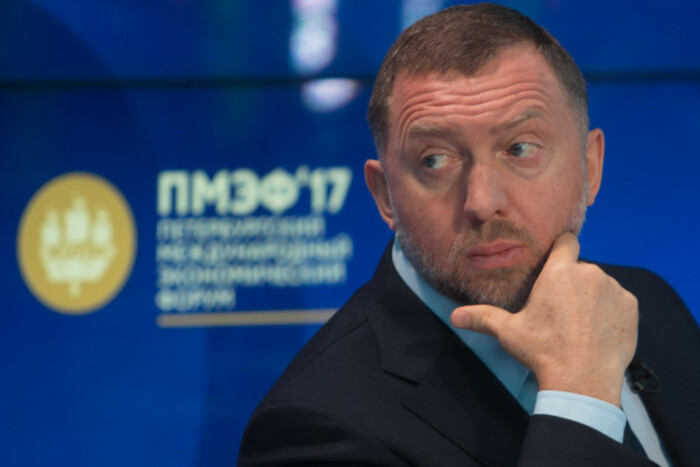 Source: Igor Russak/PA Images
However, there have been further developments this week, which have thrown Aughinish Alumina a potential lifeline.
On Monday, the US softened its position, extending the deadline for companies to wind up business with Rusal from June to late October.
Mnuchin also said that the US would provide relief from sanctions if Deripaska gives up control of the company.
"Rusal has felt the impact of US sanctions because of its entanglement with Oleg Deripaska, but the US government is not targeting the hard-working people who depend on Rusal and its subsidiaries," he said.
What is Aughinish Alumina?
Located in Askeaton, near the Shannon estuary outside Limerick city, Aughinish Alumina is one of the largest suppliers of alumina to Europe, producing around 1.9 million tonnes each year.
The company imports bauxite from Brazil and Guinea, and uses a chemical process to turn it into alumina, which is then exported and refined into aluminum.
The factory employs 450 staff and reportedly supports a further 400 indirect jobs, making it one of the region's biggest employers.
Aughinish Alumina was opened in 1983 and was taken over by Anglo-Swiss mining group Glencore in 1999. Seven years later, Deripaska bought into the company and it came under the control of Russian mining giant Rusal.
Rusal operates mines, smelters and refineries across the world and is responsible for 7% of global aluminium production.
What's next?
The loosening of sanctions should ease fears of a supply crisis at Aughinish Alumina for the time being, however it is not yet known if Deripaska intends to give up ownership of the company leaving the long-term fallout unclear.
Aughinish Alumina has not made any public statements regarding the matter, but Fianna Fáil spokesperson for foreign affairs and trade, local TD Niall Collins, has cautiously welcomed the latest news about the softening of sanctions.
He said the move would give local management "the time and space to engage with their suppliers" while also giving Deripaska the opportunity to step away from his ownership.
Sign up to our newsletter to receive a regular digest of Fora's top articles delivered to your inbox.