'It's a vote of confidence': A major Wicklow film studio plans to grow five times in size
Work at Ashford Studios, which has hosted shows like Vikings, could create hundreds of jobs.
ASHFORD STUDIOS HAS unveiled major expansion plans for its operations in Wicklow, with the film facility to swell to more than five times its current size if the project is cleared.
The company is one of Ireland's three major film studios. Ireland's largest film studio, Ardmore, is located in Bray, while a third, Troy, has recently been opened in Limerick.
Ashford recently applied to Wicklow County Council for a 700,000 sq ft expansion at its base, located south of Bray, that has the potential to create hundreds of new jobs.
This would include the construction 12 new buildings to house four new film stages, more office space, a television studio, a visitor's centre, a makeup room and set construction sites.
The application said that the development would include the demolition of an existing agricultural building covering about 1,000 sq m, the provision of 648 ancillary staff, 200 car parking spaces and 101 coach parking spaces.
Ashford, which opened in 2012, currently has about 150,000 sq ft of space, of which just under 60,000 sq ft consists of film stages.
Ashford
The facility has already housed big-budget productions such as Irish-Canadian co-produced historical drama Vikings. The studio employs about 450 people during large productions.
Ashford founder Joe O'Connell used his own money to finance the initial 150,000 sq ft development, which is estimated to have cost €25 million to build. O'Connell originally told Wicklow council of his plans to expand the site in 2014.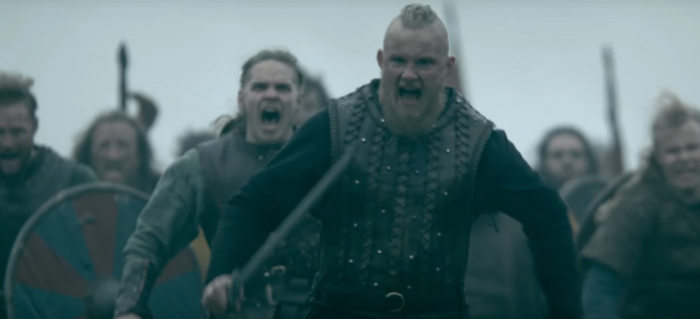 Source: Youtube
The council is due to make a decision on the application in April. If the development is approved, Ashford would become a more significant competitor to local rival Ardmore. Ardmore, Ireland's largest film studio, is currently up for sale.
The news will likely come as a relief to Wicklow locals, for whom the sale of Ardmore has lead to concerns about the film industry's future in the town.
Ardmore fears
The sector is a major one for Wicklow and provides a large amount of local employment.
There were fears that developers may buy the Ardmore site with a view to turning it into a housing development, although Wicklow councillors have said they have no intention of allowing this to happen.
Independent councillor and Bray district Leas-Cathaoirleach Christopher Fox told Fora that Ashford's application is good news for the area.
"Joe O'Connell has been engaging with Wicklow County Council about a future expansion at Ashford and councillors have zoned land accordingly to facilitate that expansion," he said.
"It is a vote (of confidence). Wicklow is the home of the Irish film industry and it's great to see Ashford expanding.
"There is a huge amount of spin-off employment, the whole local economy benefits. Typically a planning application will take six months, hopefully this will be done and dusted quickly."