Arvoia has rebuilt its mobility app to get food and supplies to people in rural areas
The travel tech firm repurposed the service for deliveries to remote locations during the pandemic.
ARVOIA, A TRAVEL tech company based in Kerry, is repurposing one of its mobility apps for deliveries of food and medicines to people self-isolating in rural areas during the Covid-19 pandemic.
The existing solution matched volunteer drivers with people living in remote areas for lifts to towns or wherever they needed to go. It was free and was deployed in Clare in conjunction with Clare County Council a few months ago to address rural isolation and loneliness.
Since the Covid-19 crisis struck two weeks ago, Arvoia and the council have re-modelled the app, which is called Clare Local Lift, to specifically address people's needs during this public health crisis.
With people indoors, there is an increased demand for delivery services. However, the majority of these services are only available in urban or suburban areas, leaving rural communities behind.
The Clare Local Lift app provides some of the technical infrastructure to bridge the gaps for people in rural communities by connecting them with volunteer drivers that can deliver groceries, medical supplies or other goods while maintaining the guidelines on social distancing.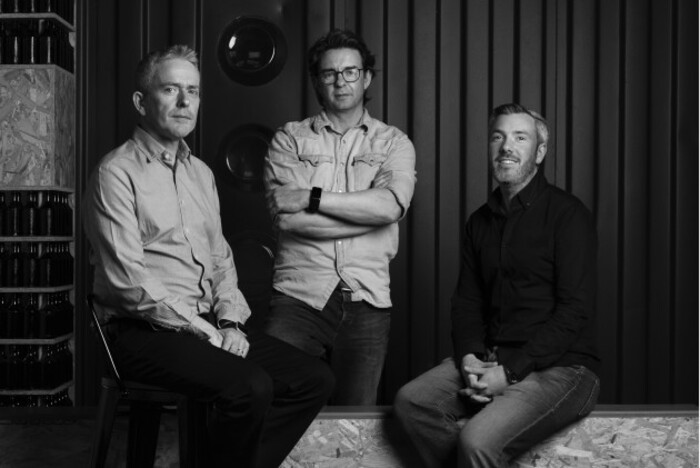 Source: Lynda Kenny (Visual Feasts)
Arvoia chief executive Mike Webster said that uptake has been good over the last week when the rejigged app was launched but the metrics are not typical when compared with most mobility apps.
"It's a small area, it's rural isolation so the metrics are different than a large population so it's really helping those most vulnerable," Webster said.
"It's a blueprint for how services and access can be delivered in the future using cars as a network," he added.
"The product is not one we make money on. It's not a commercial enterprise for us, even before this crisis."
Before the pandemic, Arvoia had discussions with other councils about deploying the transport app in their communities. The new delivery app version could be launched elsewhere but it would be "tricky".
The infrastructure was already operational in Clare and was relatively easy to switch around.
"It could be rolled out nationwide no problem but whether that's likely to happen in the next two weeks I wouldn't be sure of," Webster explained.
Travel tech
Arvoia's main business is in the travel sector, where it builds artificial intelligence-powered products for travel and mobility firms. Travel is one of the most squeezed industries as a result of the coronavirus with the skies and roads empty.
"Every customer that we have has an 80% revenue shortfall whether it's through flights or car rental companies, they're 80% down," Webster said.
"It's like someone just turned the tap off but we're not a transaction business so we don't depend on the rise and fall of consumer demand, we're a B2B platform provider."
Webster said the company will use this time to focus on R&D and get new products ready but the environment will be a starkly different one.
"Every travel tech company I know in Ireland or anywhere else has just been punched in the face at every level. It's hard to describe it."
Nevertheless, Arvoia intends to go ahead with a planned launch of new products in the coming weeks, he said.
Get our Daily Briefing with the morning's most important headlines for innovative Irish businesses.