Cybersecurity and the need for scale: inside Arkphire's acquisition deal
The company has bought Trilogy Technologies to create one of Ireland's largest IT services businesses.
"CYBERSECURITY IS GOING to be with everybody." That's according to Paschal Naylor, Arkphire's chief executive, as he laid out the reasons behind his company's latest acquisition.
The IT managed services firm has bought Dublin's Trilogy Technologies, a fellow ICT services provider.
In an announcement yesterday, the company said the deal marks the first "major move of significant scale" towards industry consolidation in the Irish ICT managed services sector, as businesses seek outsourced support to meet "ever more complex and demanding IT infrastructure and business transformation challenges".
Following this acquisition, the newly enlarged group said it will be among the largest and fastest growing Irish headquartered IT consulting businesses, with combined revenues of close to €150 million and 220 staff.
The price of the deal was not disclosed and the completion of the deal is subject to approval from the Competition and Consumer Protection Commission (CCPC).
The acquisition was driven by two main aspects – further scaling for Arkphire and obtaining skill sets in cybersecurity, which is down to Trilogy acquiring cybersecurity company Zinopy last year.
"The driver for us is scale, not scale for scale's sake but to do a better customer business," Naylor said. "Of course GDPR and cybersecurity now are integrated so having more skills in that particular area is additive to Arkphire's business," he added.
Trilogy was established in 2009 and has clients in Ireland and the UK.
Acquisitions appear to be the name of the game of late. While Trilogy acquired Zinopy last year, around that same time, Arkphire acquired Mayo-based cloud provider firm CloudStrong in October 2018. This followed a funding round in the tens of millions of euro from Bregal Milestone in 2018, a London-based private equity company. 
Naylor said that traditionally Arkphire has focused on organic growth but where there are "special requirements" or areas of expertise that it lacks in house, it will seek acquisitions.
In its latest set of accounts, for the year ended June 2018, Arkphire had revenues of €90.1 million with profits of €3.7 million.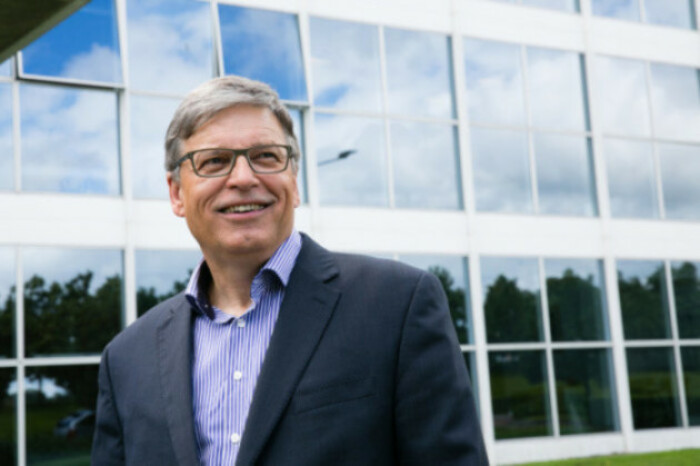 Source: Arkphire
Trilogy managing director Edel Creely will be joining the Arkphire board but the two companies will continue to operate individually, at least for now. 
Naylor added that Ireland and the UK are Arkphire's chief markets but it is now taking steps further into Asia.
"We have just had our first hires in Singapore so we've earmarked some funding for that as well," he said.
Get our Daily Briefing with the morning's most important headlines for innovative Irish businesses.