Fresh after raising millions, tech firm Arkphire is building a 'centre of excellence' in Mayo
The company has acquired Mayo outfit CloudStrong as part of the plans.
FRESH OFF RAISING a multimillion-euro investment, Dublin IT services firm Arkphire plans to stake a claim outside the capital with a new hub in Castlebar. 
Arkphire, which provides cloud and IT managed services, scooped up CloudStrong in the Mayo town and it will serve as the base for a so-called 'cloud centre of excellence'. The terms of the acquisition have not been disclosed.
CloudStrong currently employs 12 people and provides cloud computing services.
The projected Castlebar hub will offer career opportunities for tech talent in the west of the country and outside of Dublin, according to Arkphire chief executive Paschal Naylor.
The centre will employ roles in engineering and data analytics, however he added that the company has yet to put a solid figure on how big the new centre will be.
"I think we're quite excited about spreading geographically in Ireland. I think that's what Ireland needs. Outside Dublin needs it," Naylor said. "The only way you're going to build communities is really companies spreading out and doing things."
CloudStrong chief executive Oliver Surdival added Castlebar provides an alternative for tech workers to the high cost of living in the capital.
"Arkphire sees huge potential in building out the talent in the west. As you know Dublin is very competitive," Surdival said.
"The standard of living in terms of travel, accommodation and actually purchasing a house is very high and compared to the west, with the same salaries, it's quite attractive. We see the west as a hub to attract talent and grow the business in Mayo."
Skills
The deal will add specialist cloud consultancy services to Arkphire's offerings, Naylor said.
He added that the acquisition and the future hub will help Arkphire keep up with the pace of the cloud industry.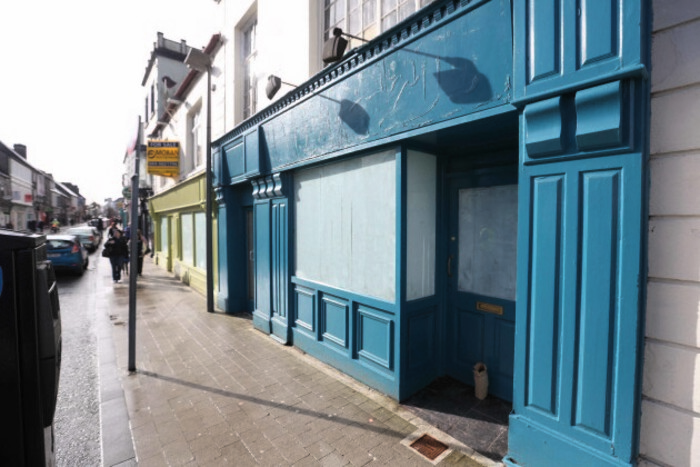 Source: Sam Boal
"We see what CloudStrong has done and what the potential is to build out a knowledge base there (in Castlebar) in terms of the colleges in the west and that whole area in terms of skill sets."
CloudStrong – which was founded in 2011 and has been backed by Enterprise Ireland – has typically provided services to small- to medium-sized companies as customers, but it will now likely chase bigger customers under the Arkphire banner.
The company has around 250 customers, mostly in Ireland, but it will also look at expanding that base abroad, Surdival added.
"Arkphire has a presence in the UK so we'll be spreading our sales across the UK with their sales team in the UK," he said.
Arkphire is headquartered in Sandyford and employs 90 people. It has booked turnover of more than €90 million over the last four years and raised a multimillion-euro funding round from UK investment firm Bregal Milestone last month.
Naylor said it is looking at a mixed approach of organic growth and acquisitions as ways of further building the business.
Get our NEW Daily Briefing with the morning's most important headlines for innovative Irish businesses.