Maynooth's AQMetrics has landed €3m to help financial firms keep up with regulations
The Maynooth 'regtech' startup has set up a presence in both London and New York.
MAYNOOTH-BASED STARTUP AQMetrics has raised €3 million in fresh funding from investors, according to company filings.
The regulatory technology, or regtech, company has built a software platform for risk and regulatory reporting for the financial services sector to help firms track and manage their compliance with various rules.
It operates a subscription model and counts billion-dollar firm US Bancorp among its clients.
The latest funding comes from existing investors such as Irish venture capital firm Frontline Capital and US private equity firm Bluff Point Associates alongside new investor ACT Venture Capital.
Increasing regulations have put a greater burden on financial services firms to stay compliant. The area of regtech has emerged as startups like AQMetrics attempt to relieve the regulatory strain through tech solutions.
In January, the company secured authorisation from the Central Bank of Ireland to provide a reporting tool for the European Union's new financial regulations Mifid II, which came into effect at the start of this year.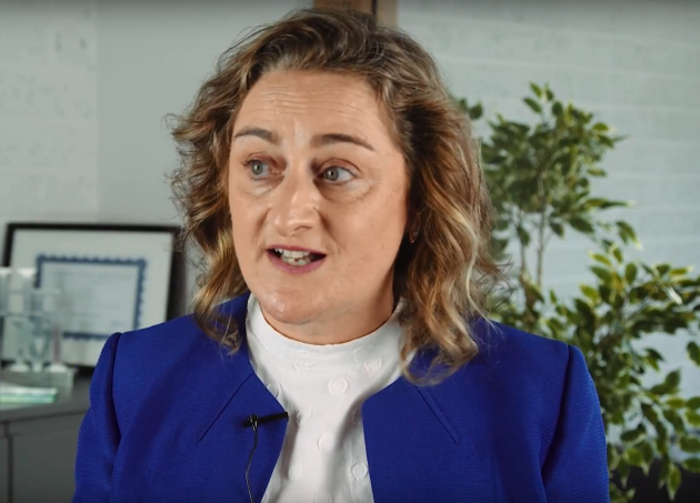 Source: YouTube/AQMetrics
Mifid II introduced stricter rules on financial services firms around trading volume and greater transparency in pricing. The rules have been called some of the most costly financial regulations ever introduced.
Expansion
Founded in 2012, AQMetrics previously raised $3.25 million from Frontline and Bluff Point alongside Enterprise Ireland in 2016.
This was followed by investments in October of last year and January this year of around €1 million from these same investors.
The company is based in Maynooth with a presence in London and New York. It appointed a new chief financial officer earlier this year in Barry McCarthy, formerly of agency broker ITG, and a new director of business development for the UK in Atishma Vashisth.
Chief executive Geraldine Gibson has indicated in the past that the company is looking to open an office in continental Europe. AQMetrics had not responded to requests for comment at the time of publication.
Get our NEW Daily Briefing with the morning's most important headlines for innovative Irish businesses.