An Applegreen bigwig says blocking rivals' growth plans is just 'part of the business'
But Joe Barrett says the industry practice of lodging appeals against rival developments is 'unfortunate'.
APPLEGREEN'S SECOND-IN-COMMAND described the service station industry practice of delaying rivals' growth with planning appeals as "part of the business".
A recent analysis by Fora revealed that forecourt operators throughout the country have caused setbacks for their competitors' new developments by lodging complaints to An Bord Pleanála.
The analysis revealed that some of the biggest service station operators in the country – including Applegreen, Topaz and Maxol – have repeatedly disrupted rivals' applications for building permission with complaints to the national planning authority.
Between the beginning of last year and March 2018, Applegreen operator Petrogas has been involved in 12 disputes that have come before An Bord Pleanála either as an appellant of a rival's developments or defender of its own construction plans.
Applegreen chief operating officer Joe Barrett described the practice as an "unfortunate" part of the industry.
When asked specifically about Applegreen's engagement in the practice of trying to slow down competitors, Barrett said: "You just have to play what's in front of you. We're just part of that process."
He said that the company has plans to open more Irish units – "it's just a matter of being able to get your planning (past the appeals)" – and suggested that the planning process is more straightforward in the UK and Northern Ireland.
Barrett declined to comment on whether he'd like to see changes to the Irish system.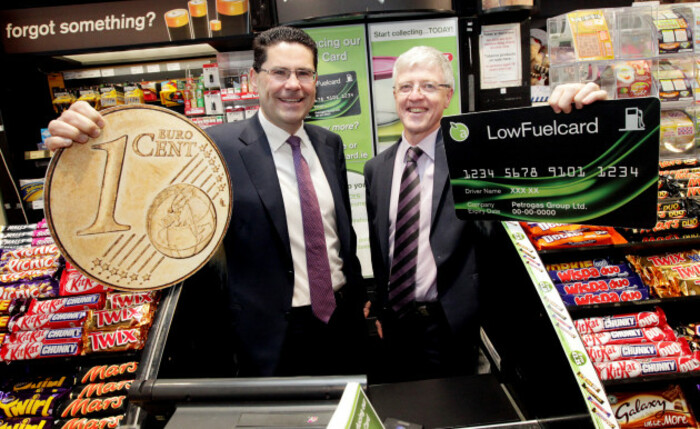 Source: Mark Stedman/Photocall Ireland
As well as revealing Applegreen's engagement with the planning board, Fora's analysis found that Topaz has been involved in eight An Bord Pleanála cases, all of which have featured it as the complainant. Maxol has been a party to five cases.
Growth
Barrett was speaking to Fora on the fringes of Retail Excellence Ireland's annual 'retail retreat' in Dublin's Citywest.
He said Applegreen is looking at ways to keep up with changes in the motoring industry, such as car charging points to reflect the arrival of electric and hybrid cars.
During a presentation at the event, Barrett said that Applegreen – which went public in 2015 and reported sales of €1.4 billion last year – sees the UK and the USA as "great opportunities for growth".
The company currently operates over 350 stations across Ireland, the UK and America.
Before going down the IPO route, Applegreen boss Bob Etchingham set the goal of one day reaching 1,000 sites. Barrett said that target still stands.
With reporting by Killian Woods
Sign up to our newsletter to receive a regular digest of Fora's top articles delivered to your inbox.