A court has rejected residents' last-ditch attempt to block Apple's Athenry data centre
The project has waited nearly three years to get the all-clear.
A HIGH COURT judge has refused to allow two local residents appeal his decision that cleared the way for tech giant Apple to develop the first phase of a planned €850 million data centre in Athenry, Co Galway.
Justice Paul McDermott dismissed the residents' case last month in the High Court and today refused an application for a certificate for an appeal of his decision.
He said he was not satisfied the case raised a point of law of exceptional public importance or that an appeal would be in the public interest.
The concerns of Sinead Fitzpatrick and Allan Daly, of Lisheenkyle, Athenry, about the planned development, which will include eight data halls on completion, included its considerable energy demands.
Their core concern was that An Bord Pleanála gave permission for a single data hall on the Athenry site on the basis of Apple's master plan for eight data halls, but the board, at the same time, concluded the entire master plan does not require an Environmental Impact Assessment (EIA).
In seeking a certificate to appeal the High Court's decision, Michael McDowell SC, for the residents, had argued that it was a matter of "dramatic public importance".
He said that the disputed permission was granted by An Bord Pleanála in a manner that "sliced and diced" the overall proposed development.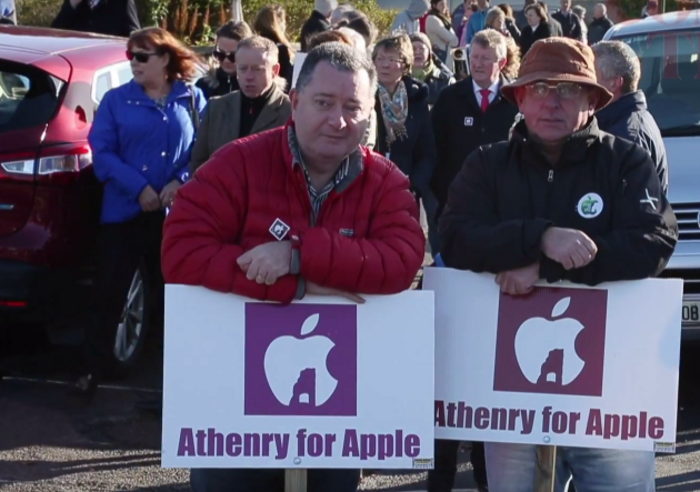 Judgement
Last month, the High Court cleared the way for Apple's data centre at Athenry after a near three-year wait for the project to get off the ground.
The court upheld An Bord Pleanála's earlier decision to approve the centre despite local complaints about potential traffic problems and environmental impact from the 116,000 sq m facility.
It is expected around 300 jobs will be supported throughout the various stages of the project, although it will require a fraction of that number to run the complex once it's completed.
As previously set out by Fora, the court case added to the drawn-out process since the US tech giant first applied for planning permission on the Coillte-owned Galway site.
In August, it was reported that Apple recently warned Irish officials that the lengthy delays could jeopardise the future of the project.
However, the government maintained the company was still committed to the Irish project.
A Denmark data centre announced at the same time as the Galway facility will be operating by the end of the year, while Apple has since announced a second centre in the Scandinavian country.
With additional reporting by Peter Bodkin