Why Apple has been stuck in a three-year battle over its Athenry data centre
The US multinational is said to be tired of waiting for planning permission.
AS PLANNING SAGAS tend to do in Ireland, Apple's battle to build a data centre in Athenry is dragging on and on.
At the start of 2015, the US tech giant applied for permission to build a large data centre in a forest near the Galway town. Almost three years on and a final decision on planning is still pending.
It looks like Apple might be finally getting fed up. Yesterday the Bloomberg news agency reported that the company has warned Irish officials that the lengthy delays could jeopardise the future of the project.
So why has one of the biggest companies in the world struggled so much to get what should be a fairly straightforward project over the line?
Here's a quick rundown of what's happened so far.
February 2015
Apple announced that it would apply for planning permission from Galway County Council to build a data centre on a greenfield site in Derrydonnell, near Athenry.
It is estimated that it would cost €850 million to develop the site, and between 100 and 150 people would man the centre upon its completion.
The site covered a space the size of about 23 soccer fields. It would be the single biggest private sector investment in Connacht, and was welcomed by many locals.
At the same time, plans for a similar facility in Denmark were revealed. It was intended that both would be operational by 2017.
June 2015
Galway County Council said it needed more detail from Apple about its plans. It was intended that the centre would be completely powered by renewable energy. The council was concerned about how this would work.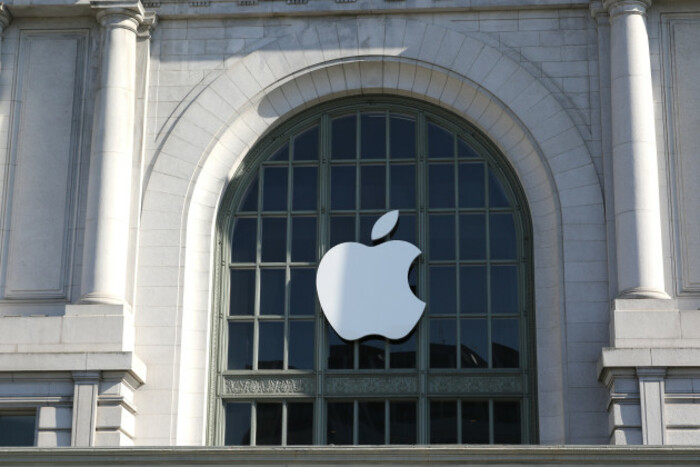 Source: DPA/PA Images
September 2015
Galway County Council grants planning permission for the data centre.
Almost immediately objections were lodged with An Bord Pleanála by eight objectors. Most complained about the negative environmental impact the data centre could have.
May 2016
After requesting more information on the issue, An Bord Pleanála holds an oral hearing to hear all arguments for and against the data centre.
August 2016
An Bord Pleanála grants Apple planning permission to build the data centre. In response to environmental concerns, the body said that the facility "would not seriously injure the amenities of the area or of property in the vicinity".
October 2016
Three people apply for a judicial review of An Bord Pleanála's decision on environmental grounds, saying the data centre could destroy the local forest. These are local residents Allan Daly and Sinéad Fitzpatrick and Wicklow resident and landowner Brian McDonagh.
November 2016
Residents in Athenry, most of whom are in favour of the proposal, demonstrate in favour of Apple. More than 2,000 people attend a rally in support of the plan to build a data centre near the town, which has a total population of about 4,000 residents.
February 2017
Brian McDonagh's objections are dismissed, however Allan Daly and Sinéad Fitzpatrick's applications for a judicial review are successful.
The case was fast-tracked and is due to be heard in the Commercial Court in March.
June 2017
After Justice Paul McDermott reserved his judgment in March, it was anticipated that a final decision would be made on the project near the end of June. This was delayed again, and a ruling was expected at the end of July.
In the meantime, Apple announced that it was building a second data centre in Denmark. This followed its completion of its first data centre in the country, plans for which were announced on the same day as the centre in Galway.
July 2017
The decision was postponed again, and is now scheduled to be heard on 12 October when it is expected that a final judgement will be delivered.
Sign up to our newsletter to receive a regular digest of Fora's top articles delivered to your inbox.