Your crash course in... How three people stand in the way of Apple's €850m Athenry investment
The tech giant has found itself bogged down in the planning process.
APPLE ANNOUNCED TO much fanfare last year that it would build two big data centres in Europe.
The tech behemoth was set to pump €1.7 billion into "state-of-the-art" facilities in Ireland and Denmark.
They would be the first data centres located outside the US and both were tipped to be up and running by 2017. However in the case of Ireland, that's unlikely at this stage.
Construction is well underway on the centre in Denmark's Jutland region – it's already half built– but the other facility, in Athenry, Co Galway, has been bogged down by planning delays.
When the €850 million development was approved by the local council early last year, a small group of residents lodged complaints to An Bord Pleanála.
They voiced concerns over potential traffic problems and, among other things, fears about how construction might affect nearby badgers and bats, which are protected species.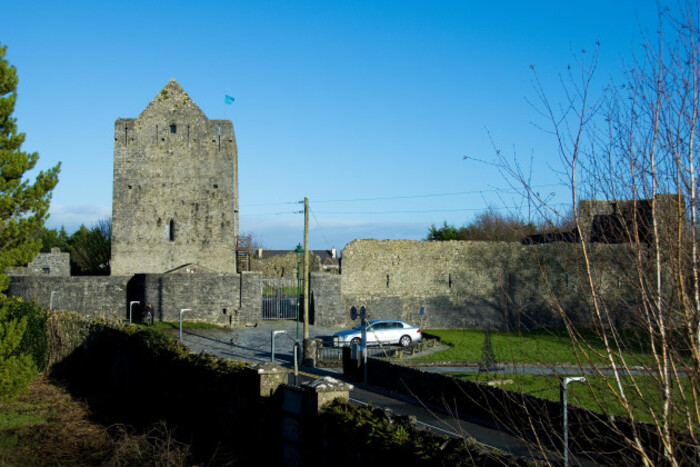 After considering their complaints at an oral hearing, the planning body recently decided to green-light construction on the site with "revised conditions".
The development was subject to 12 conditions, including restrictions on the hours during which builders could work on-site, but was otherwise free to go ahead.
However, three people – two Athenry locals and a landowner from Wicklow – still weren't happy and were granted permission for a High Court judicial review, putting the brakes on the project once again.
This week, The Irish Times reported that Apple, frustrated by the hold-up, has asked to have the legal challenge fast-tracked to avoid a possible 18-month wait. The motion will be heard on 8 November.
Meanwhile, local residents and politicians have voiced their own frustrations, with an "Apple for Athenry" march due to take place this weekend.
With that in mind, let's recap the story so far and look at how a handful of people are standing in the way of the massive development.
What's at stake?
With a population of around 4,000 people, Athenry is only really famous for being the subject of a certain folk ballad that's popular at football matches.
Even for people living in Ireland, the town isn't that widely known. So news of one of the world's biggest tech companies rolling in was always going to be big.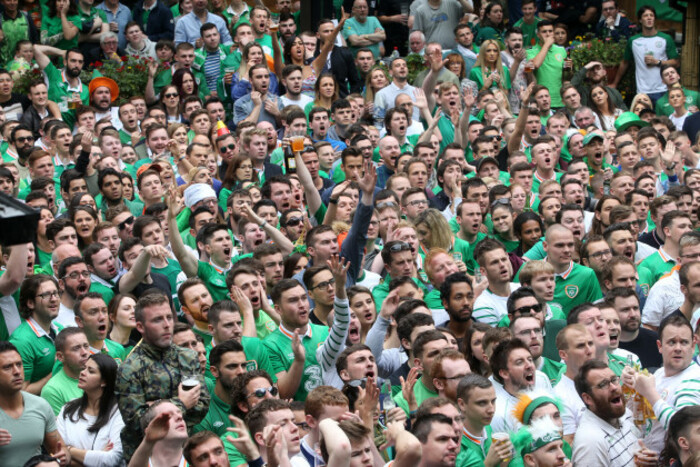 Source: Sam Boal/Rollingnews.ie
The Galway data centre – which will be used to power Apple's online services like the iTunes, Siri and iMessage for European customers – promises to bring 300 jobs to the area during the construction phase with a further 150 roles available once the centre is fully operational.
Pitched as "the single biggest investment ever made west of the Shannon", the 166,000 square metre site would certainly put Athenry on the map and give the area a much-needed boost.
Why Ireland?
The whole world is well aware of Apple's love affair with Ireland thanks to a scathing European Commission ruling on the state's sweetheart tax deal for the global giant.
So yes, our attractive corporate tax rate is a good reason to base a business here, but that's not the main reason why companies are moving their data centres to a small island in northern Europe.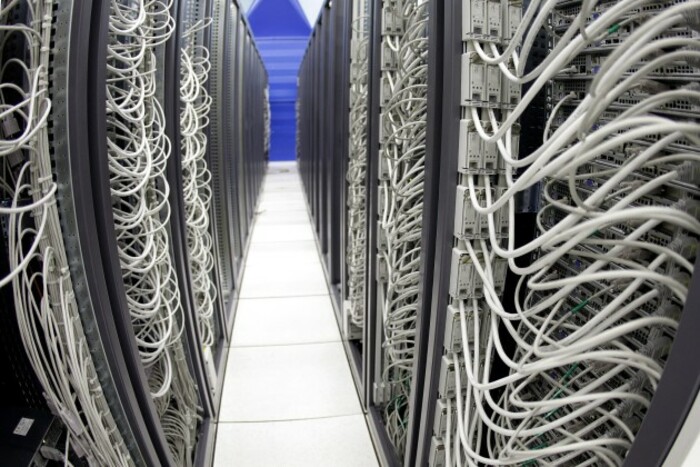 Source: AP/Press Association Images
One of the main reasons is that Ireland's cool but consistent climate is appealing to companies because it saves money on energy costs.
Data centres typically require a lot of air conditioning to keep servers from overheating, so if those machines can be kept cool naturally, that would shave a big chunk off the heating bill.
Another bonus is the EU's more relaxed privacy laws, which are much clearer that those in the US.
Ireland is seen to side with businesses when it comes to protecting data, as in the case of the Dublin data server at the centre of a feud between Microsoft and US authorities.
Why Galway?
IDA Ireland, which helped secure the investment, said it scouted 25 locations around the country to Apple, so why did it opt for Athenry?
The data centre will be built on a 500-acre woodland site that was transferred to Apple by forestry firm Coillte, so there is plenty of space for the company to develop: the plan is to eventually open eight halls in total to store data.
Galway also looked good after a $300 million transatlantic fibre cable was brought to the west of Ireland last year, which improved the area's digital infrastructure, and the county is enjoying a startup and tech boom at the moment which gives the impression that there a ready pool of skilled workers in the area.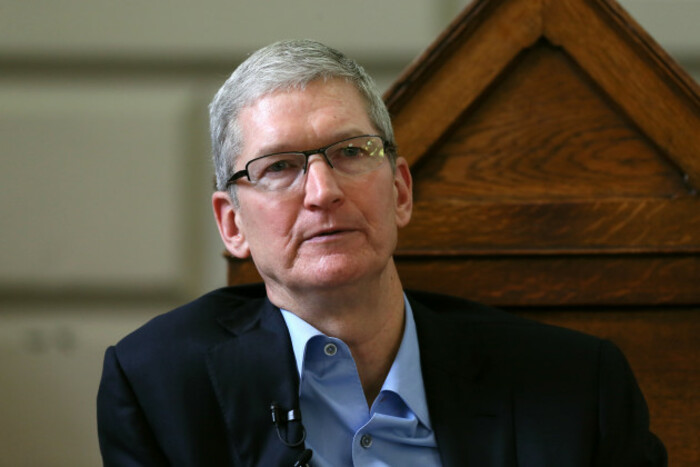 Source: Niall Carson/PA Archive/PA Images
So what's the problem?
The initial appeal to An Bord Pleanála was made by eight objectors. Most were complaints about the negative environmental impact the data centre could have.
Many of those concerns were reflected in An Bord Pleanála's reviewed plans, such as a conservation plan for a species of plant that lives in the area and a decibel cap on noise from construction traffic.
Three people have since lodged a judicial review to the High Court, citing environmental concerns.
Two locals, Allan Daly and property lawyer Sineád Fitzpactrick, have joined up with Brian McDonagh, a landowner who bought a €22 million site in Wicklow from Ulster Bank in 2007.
McDonagh's idea was to develop the area into "the world's largest data centre". It was not to be and he was denied planning permission.
For that reason, it has been suggested that the site Wicklow would make a more suitable location for Apple's data centre.
Meanwhile, Fitzpatrick has formed the Concerned Residents of Lisheenkyle group, which concluded in a report that Athenry was "the wrong site" for environmental reasons.
All three are due in court next week.
If Apple is granted its wish of fast-tracking the review, the issue could be wrapped up in a matter of months.
Otherwise, a final decision might not be delivered for another 18 months. Many are concerned that despite its good relationship with Ireland, Apple won't wait that long.