Athenry residents have made a last-gasp attempt to block Apple's €850m data centre
The objectors are trying to get their appeal heard by the Supreme Court.
LOCAL RESIDENTS WHO are opposed to Apple's plan to build a data centre in Athenry have launched a last-gasp bid to stall the project.
Last month, a High Court judge refused to allow Sinead Fitzpatrick and Allan Daly, who both live locally, to challenge a decision that cleared the way for Apple to build its €850 million data centre.
However, a spokesman for the courts service has confirmed that the objectors have lodged an application to appeal this decision to the Supreme Court.
The Supreme Court now has to make a decision as to whether it will consider their argument.
The court will do this by examining paperwork, rather than through a full hearing. It will likely make a final decision on whether to hear the appeal in a matter of weeks.
If the Supreme Court does decide to hear the appeal, the case would go to a full hearing. The process would then likely take several months before a final decision would be made.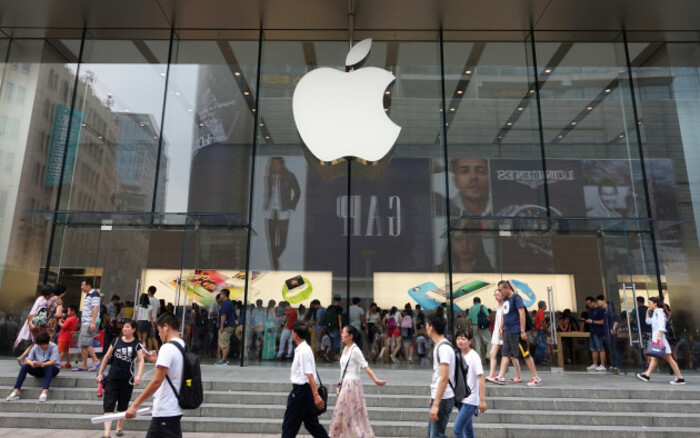 Source: DPA/PA Images
If it is rejected, that will be the end of the matter. The Supreme Court represents the final route of appeal for the objectors, who have strongly opposed Apple's attempts to build a data centre on the outskirts of the Galway town.
Delays
While the plans were first announced at the start of 2015, the project has been mired in the planning process amid objections from a small number of people.
Although the legal win in November seemed to clear the way for the development, Apple has remained tight-lipped as to whether its 2015 commitment to build the data centre still stands.
The plan has been largely supported by the majority of Athenry residents, who last year organised a major rally in support of Apple.
Little was done to assuage their nerves following a recent meeting between Taoiseach Leo Varadkar and Apple CEO Tim Cook.
Following the consultation the Taoiseach's office issued a statement saying only that the US tech giant "agreed to continue to consider Athenry in the context of their future business plans".
The government is now looking at ways to fast-track planning for data centres in future, including specifically designating them as strategic infrastructure.
Sign up to our newsletter to receive a regular digest of Fora's top articles delivered to your inbox.