Anyexcuse wants to make it easier for bars and brands to manage their promotions
As part of our weekly Startup Spotlight series, we profile the Dublin company.
DUBLIN HOSPITALITY APP Anyexcuse recently bagged €1.5 million from investors in the US to fund its expansion plans Stateside.
The startup provides a platform for brands and venues such as bars to issue and manage vouchers and promotions.
It had the US on its radar and managed to connect with US investors from the hospitality sector when it started putting out feelers for its plans.
Co-founder Padraig Shanley says that the experience of raising money in the US differs from Ireland and in many ways is easier than at home.
"I think in the United States, they're far more open. It's not exactly about revenue, it's about potential, it's if you can show customer acquisition, if you can show your skills."
He says that Anyexcuse was able to show that it could scale city by city and sign up brands and venues that push the app to customers.
"If a brand goes out and gives out 50,000 beers, we get 50,000 new consumers that we can then market products for venues to. Venues will promote us through their social (media)," he says.
"I think a lot more Irish companies should go over there and try and raise funding. The one thing that (investors) all ask, will there be a presence? Who's going to be on the ground in the US?"
The US is the first phase for Anyexcuse's expansion plan, starting in New York.
Heeding the advice of investors, it has put boots on the ground in Manhattan this year with a country manager and head of sales – around 100 venues in New York have signed up so far.
The US was the logical option for Anyexcuse's first foray outside of Ireland, Shanley says.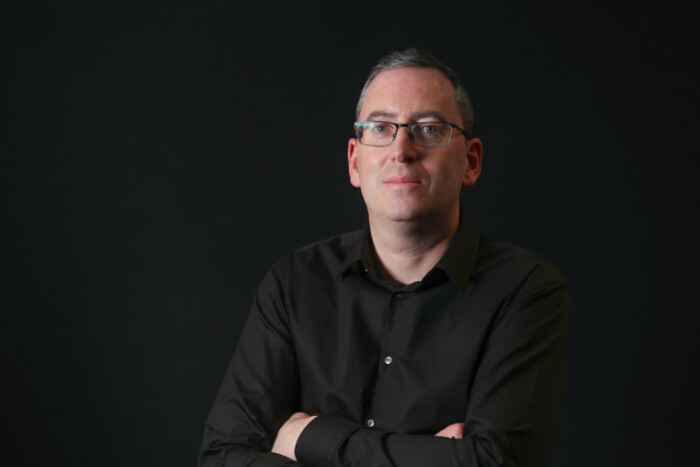 Source: Anyexcuse
"We came to that conclusion because we had the resources and we had the contacts. New York would be the perfect option for us. First of all there's a lot of Irish bars, now we're not aimed at Irish bars but it's a good start."
Promotions
Alongside co-founder Tommy Kearns, Anyexcuse was born from Shanley's previous work building apps for different businesses.
He noted how more and more bars and restaurants were getting their own apps but the customer engagement wasn't particularly great.
"We noticed that apps were dying out when they were smaller, getting five or six hundred downloads and people would stop using them," he says.
"Consumers didn't want have 20 or 30 apps on their phone for different restaurants and hotels and bars."
This led to the idea of Anyexcuse, a single app that collates different venues in one place for the customer to access deals and promotions.
Anyexcuse, launched in 2017, is both a business-to-business and business-to-consumer model, Shanley explains, as it handles the delivery of the offers and provides the customer-facing app.
For businesses, it provides a way to manage the relationship between venues and companies.
In one example, breweries and beer companies may provide a bar with a free keg to promote a new drink or distribute vouchers to punters for a discount.
Anyexcuse's service can help both sides manage that arrangement and what vouchers are redeemed.
"We realised that all the venues we were dealing with wanted a way to have a seamless platform for selling vouchers," he says.
"Now we're pushing heavily into the consumer side. We're working with the venues to help promote their offers."
To date, the company is working with around one thousand venues between Ireland and New York – about 100 of those being Stateside – with 50,000 vouchers redeemed.
"We expect that to be in the hundreds of thousands by the end of this year," he says.
"We've been aggressively trying to grow between here and New York. We have a lot of big businesses lined up to work with us on activations and promotions both here and Stateside."
Revenue
Anyexcuse employs a mix of business models depending on the size of the venue or brand.
Venues generally sign up for free and pay when they use it, rather than paying a subscription fee.
"(With) the bigger companies, we would be on retainer by a lot of them but we'd also be on commission," Shanley says. "Once you reach a certain point of redemptions, commissions kick in."
The recent funding round will finance the company's hiring in New York – it currently has 14 staff overall – but Shanley adds that it will be raising more funding later and will "absolutely" push into continental Europe as well.
Get our NEW Daily Briefing with the morning's most important headlines for innovative Irish businesses.