Dublin's co-working scene is on fire, so Danish firm Alvin wants to match startups with offices
The Irish launch marks the company's first 'concentrated effort' to go international.
A DANISH BROKERAGE that specialises in connecting entrepreneurs with co-working spaces has entered Dublin's bustling market.
Launching in the capital recently, Alvin acts as a broker that connects startups and entrepreneurs with co-working or shared office operators.
The company helps startups find office space based on their requirements, such as location and facilities, and carries out the legwork to secure the space. For the operators, it lists and promotes the spaces that are available for viewings.
Partnerships manager Matthew Coakley said Alvin has been based in Copenhagen for three years and now sees itself providing a conduit for Danish companies looking to expand into Ireland.
"Over the last half-year, we noticed increasing attention being placed on Dublin and Ireland more broadly from the Danish companies we're helping here in Copenhagen," he said.
This initial strategy will evolve into helping companies already in Dublin to find office space, he added.
Coakley told Fora that Alvin – which runs under the name OfficeHub in Denmark – was born from the founders' previous experience running an office business.
"They experienced the pain of carrying out viewings and wanted to improve the way their space was represented digitally and ultimately increase the visibility," he said.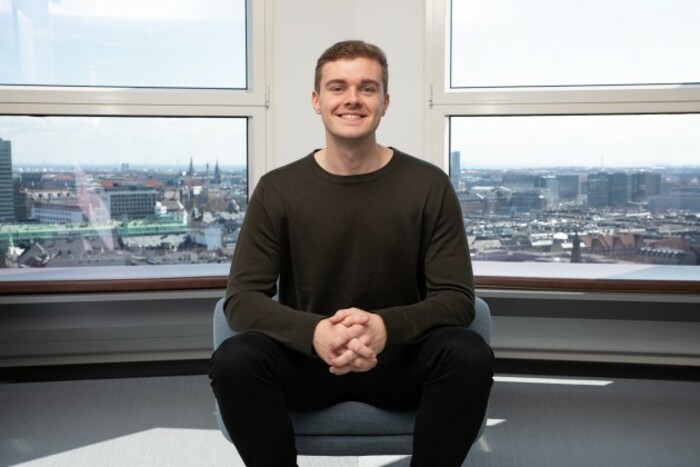 Source: Mick Friis
"We produce 3D scans and videos to improve the way the space is portrayed digitally and it recreates some of the feeling that companies or people will get when they view the space beforehand."
Busy market
Alvin is working with international players such as WeWork and Irish operators like Iconic in Dublin.
The city's market for co-working and shared office spaces has heated up significantly in recent years.
WeWork has five locations in the capital and Talent Garden opened its doors here in 2018, meanwhile US outfit Knotel is plotting its launch in the Irish market this year.
[embed id="embed_2"]
"I think (Dublin) is really interesting in terms of the variety of workspaces and providers available, you have both international and domestic operators," Coakley said. "We were very impressed with the quality and the fit-out of the spaces available."
The Dublin launch marks the Danish company's first fully-fledged international play, after dipping its toes in other European cities.
"We've also been present in Berlin and London in the past but this is our first concentrated effort and we're focused on launching internationally," he said.
Coakley added that Alvin will be putting staff in place in Ireland in the coming months and will be keeping an eye on other Irish cities such as Cork and Galway.
"I think that's on the horizon. We don't want to run before we can walk. I think it will be a case of getting to know the country, the operators and workspaces that are out there and where we can provide the most value."
Get our NEW Daily Briefing with the morning's most important headlines for innovative Irish businesses.